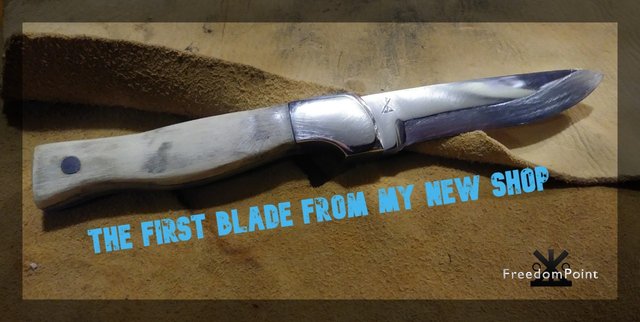 After months of planning, and nearly two weeks of work, I want to present to you all the first blade from my new shop!
I have made this knife using material from around the farm that we are on. Well, all except for the stainless steel bolsters. The blade is made from 1/4 inch this steel that I found in the corner of the shop. It was all rusted, and it really showed it's long life. I cleaned it all up and gave it new life as a knife. The most amazing thing about working metal is the fact that you can take something that looks like it is completely destroyed and make it look brand new.
I started this whole process by measuring and cutting and spark testing the steel. This would make sure that I was using the correct steel for the project. You want high carbon steel which would add to the over all strength of the blade. It will allow it to be hardened and to hold an edge.
I moved on with all of the smaller bits and bobs of a knife build along the way. I annealed the steel, and that is what softens the steel and allows me to really work it and reshape it. Then I cleaned it all up and got the wood ash off of it, and filed it to make one solid surface.
I created the profile by using the bench grinder. In this step I let the steel speak to me. I know that sounds weird, but when you are shaping the metal it will tell you what it wants to be. After it was all profiled, it was time to add the bevels. The bevels are what brings the steel to a cutting edge. Bevels can be many different shapes, but all lead to a cutting edge.
Given the tools that I had, some parts of the build were a little trickier than I am used to. I ended up using a hand file for alot of it. Filing by hand is something that I had previously not done much of. I used to use a 1x30 belt sander, and a steady hand. That would zip off that steel and create the surface that I wanted. I will say that using the file..I think it gave me straighter and more symmetrical lines.
The over all look of this blade really came together at the end. As I was finishing it up I noticed something. When I was sanding some of the sand paper left the handle a little black. At first I just thought I would clean it off and move forward, but then it was like...well crap...that looks awesome. That is when the whole thing took on that distressed look!
When I make a knife, I make it to be used. Everything about my blades will show that they are hand made. It could be something that is not the same on one side as it is the other. It could be different shapes of the handle. It could be marks, scratches, gouges. Something that makes it personal. As much as we would all like "perfect" blades...I really do like something with personality.
Adding to the personality is hand sharpening. When it is all done, I sit down with a sharpening stone and start sharpening away. This part takes some time, but It adds a layer of hand crafted personality.
If you would like to see this series from start to finish I will leave the thumbnails as links to the post. From there you can enjoy the videos! I would love your feedback!
Be well.
~The Yeti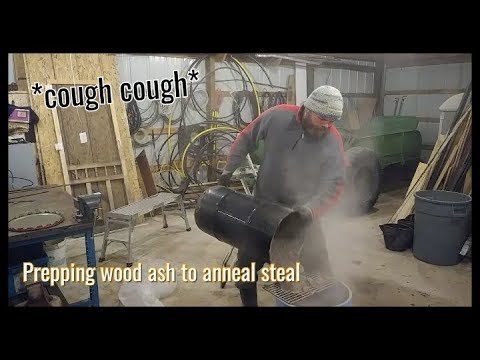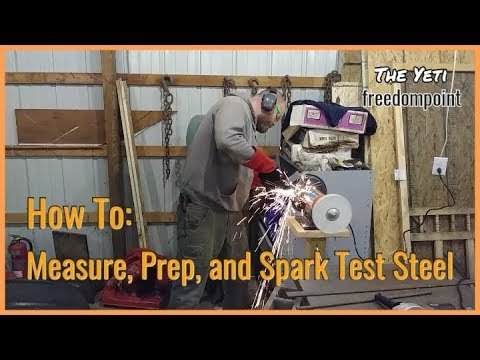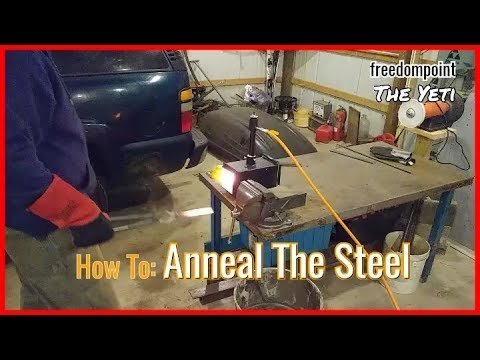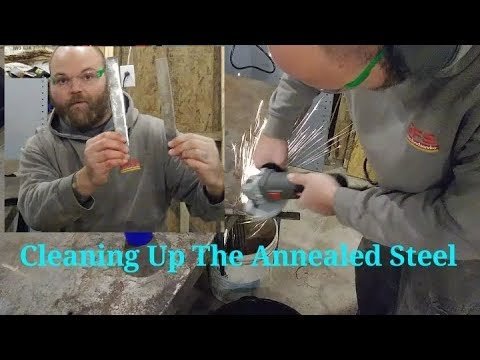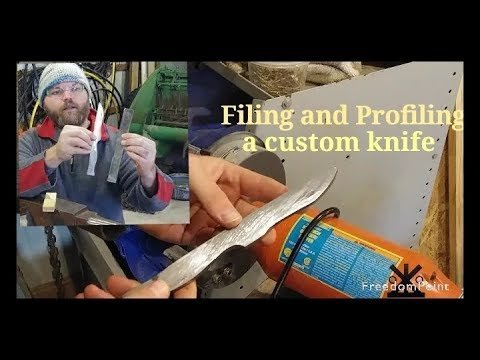 [