Greetings, dear Steemians
Inktober is almost over and I can't believe I've drawn on 30 prompts. This is my drawing for #Inktober day 30 (Catch). See OCD and CreativeCoin #Inktober contest details here.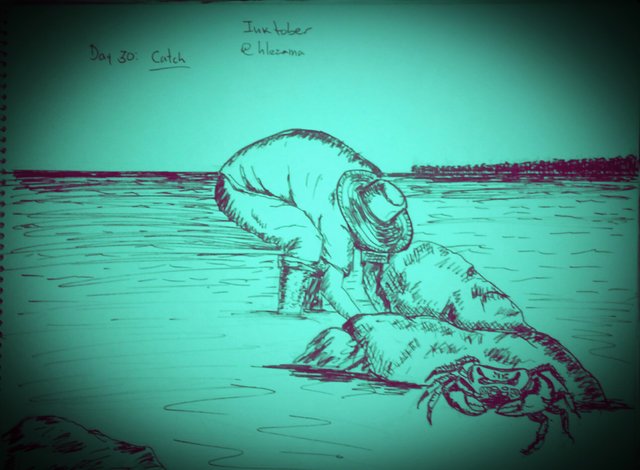 Of all the things I could think of catching, capturing, or hunting one childhood memory won my hand's approval:
blue crab catching
. I grew up in Yaguaraparo, a small sleepy town on the Paria Gulf (North-East Venezuela) and crabs were one of the traditional dishes in our town. A couple of times a year men and women would go to the mangrove forest along the gulf coast and capture blue crabs with their bare hands.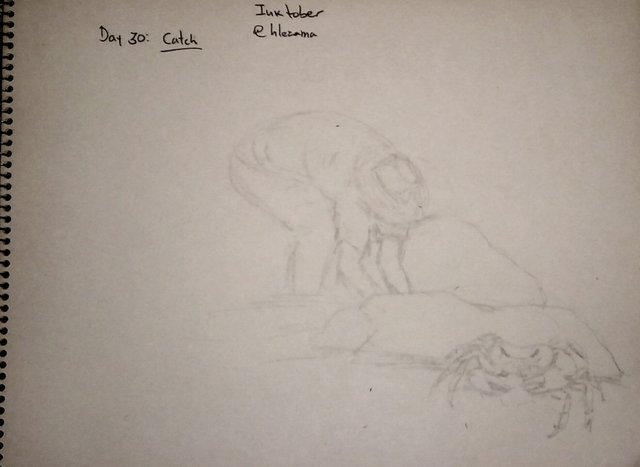 This was not an easy task by any means, but the tough guys in town made it look like a piece of cake.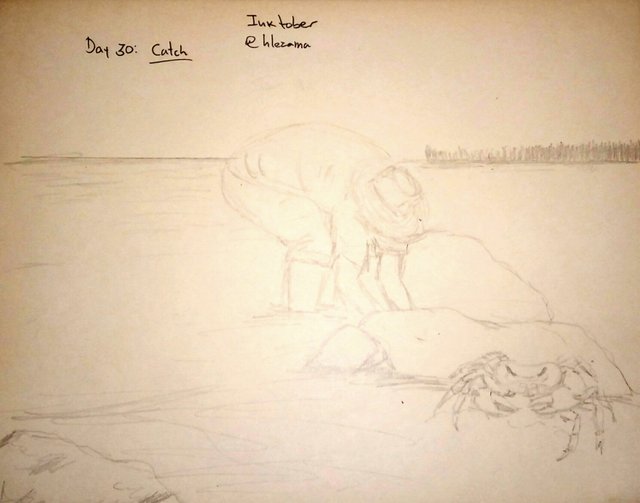 That's what made me try my innitiation when I was about 12. I used to see my elder brothers leave for the gulf at dawn and come back at dusk all muddy and exhausted but carrying sacks full of crabs hanging from a stick. My mother would prepare them the next day with rice (pelao de cangrejo, we called it). It was a delicious experience from start to finish and any boy wanted to be part of it.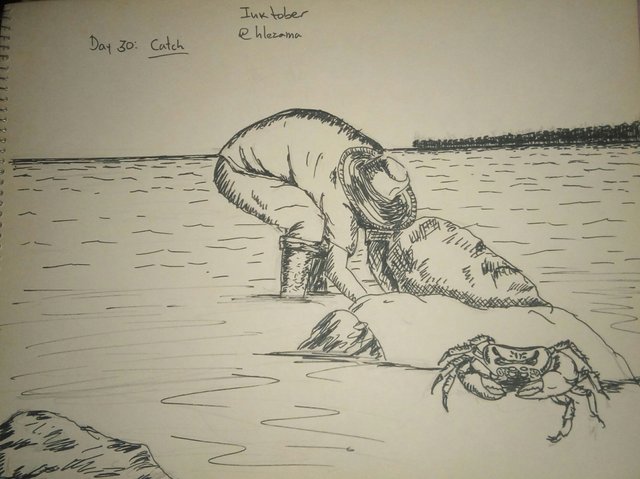 That's how I convinced one of my brothers to take me one day. He told me I was not ready, but I followed him and his friend anyways. By the time they saw me following them, we were too far from home. So they decided to take me as a helper (guatanero). They had some mason gloves to facilitate the capturing of the crabs. At that time of the year they were deep in holes in the muddy ground.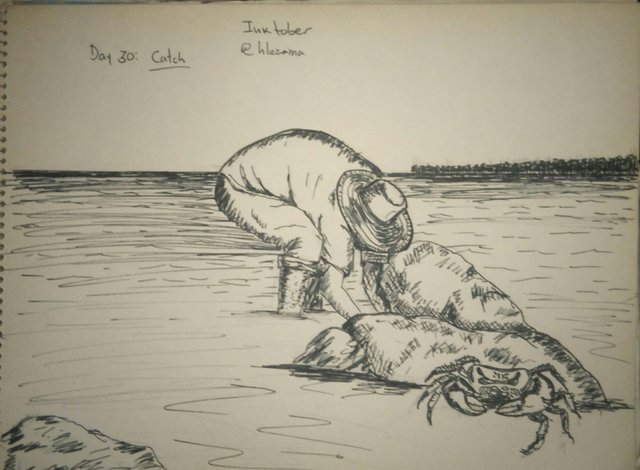 I discovered the hard way how hard catching crabs was and how vicious and dangerous these little fellows can be, especially the females. My brother's friend would stick his hand in the crab's hole and start widening it up until half his body would fit. If the crabs were too deep yet, they would insert a piece of metal to serve as mecahnical arm and help reach the end of the cave. That operation might take an hour and in many cases no crab would be captured.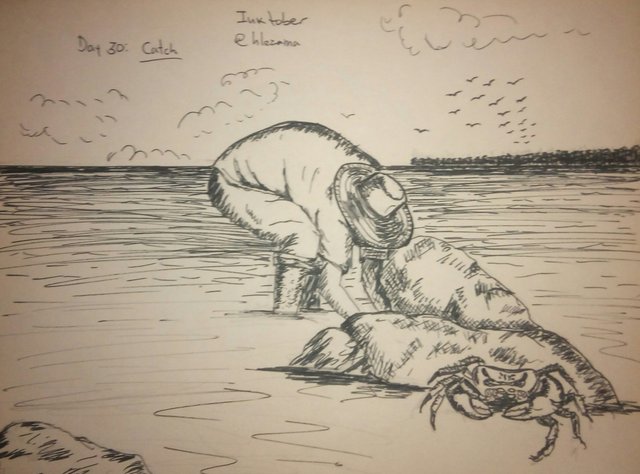 My brother gave me what was supposed to be a shallow hole. They gave me a glove and I lay on the ground and started to stick my hand, forearm, all the way to my shoulder in. I touched something and that something grabbed me. It actually bit me. I screamed. It is one thing to be bitten by something you are seeing; it is an entirely different thing to be bitten by who knows what underground. I was told to press further and pull whatever was down there. I did that but my glove tore and at lest one of my fingers was exposed. That's the one the female crab grabbed more firmly. You see, male crabs have claws so big you can stick your fingers in the middle and they can't hurt you; but female crabs have both claws relatively smaller and they can press at every inch, no room to stick your finger safely.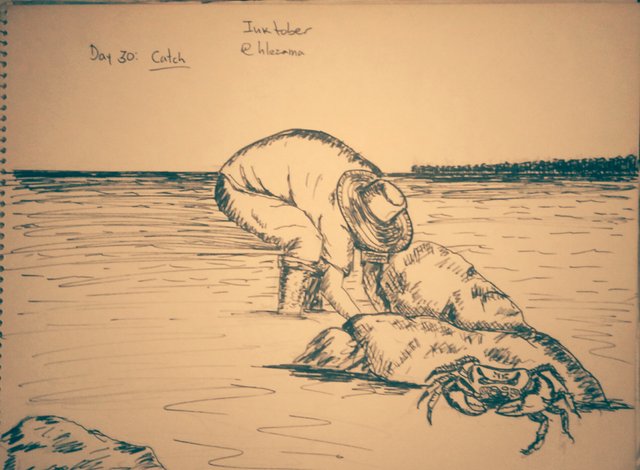 I felt as if my finger was being chopped little by little. My brother told me to stay still for a while and that the crab would let go of my finger. I did that, as hard as it sounds, but the damn thing only bit harder. It was so painful I pulled my arm out in one jerk and all I got was a female claw hanging from a bloody and muddy finger.

I still love pelao de cangrejo (it's been a while since I last ate it though), but I'd rather pay whatever they charge me for some fresh, but dead crabs, than venture into the Paria Gulf mangroves.
Thanks for your visit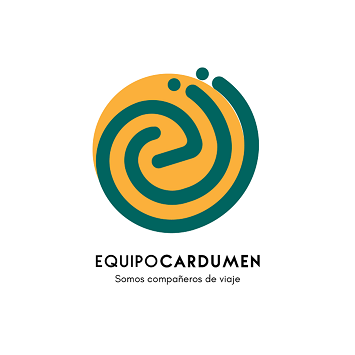 Visítanos en: www.equipocardumen.com.ve