GHOST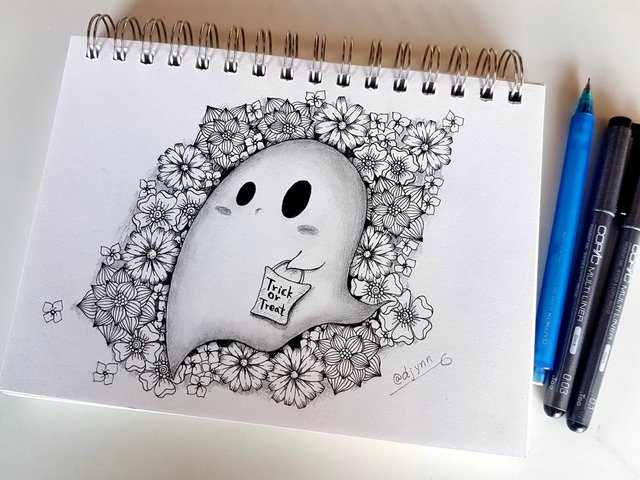 Hi everyone.
This is my first time joining Inktober.
If you are wondering what Inktober is, please check the link below.
https://inktober.com/
OCD and CreativeCoin is running the event here on our platform.
I really appreciate the people behind the event.
It helps many artists get motivated to draw and get noticed on this platform.
OCD and CreativeCoin - #Inktober 2019 Event
The prompts for this year are below...I know it's October 25th already...I'm very behind but it's better than not trying right? ;)
こんにちは、皆さんはインクトーバーってご存知ですか?
インクトーバーは "10月の1日から31日までの一か月間にわたって、インクを使って描いたイラストや絵画を一日一枚ネットに投稿しようという企画。。。ピクシブ百科事典さんからお借りしました。

もう10月も25日になってしまいましたが、私も挑戦してみました。
今回はOCD とCreativeCoinが、Steemのプラットフォーム内でイベントを開催しているので、背中を押される形となりました^^
OCD and CreativeCoin - #Inktober 2019 Event

プロンプト…お題が決まっているので、そのお題から想像したものを描いていきます。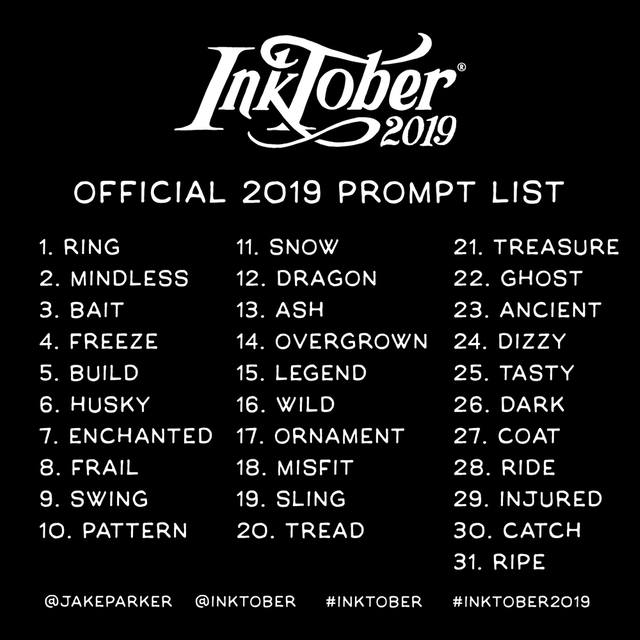 The prompt I choose is Day 22nd "GHOST".
Well, it took me this long to draw and making into a post XD
今回は22日目の"ゴースト"のプロンプトを選びました。
10月22日に描き始めたのですが、投稿は今日になってしまいました^^;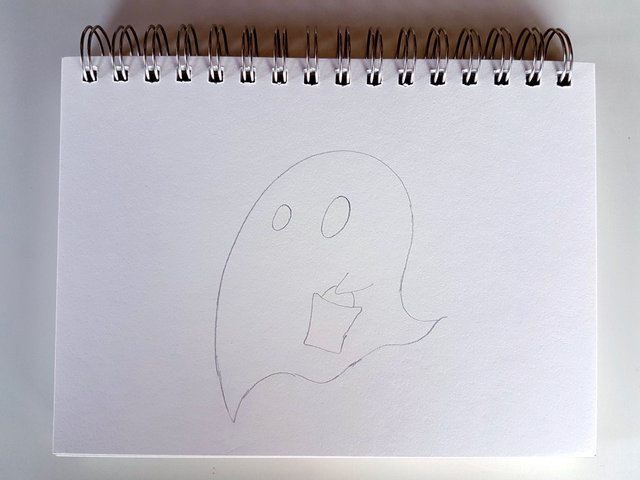 The drawing above is my rough sketch and I decided to add random flower patterns around it.
上の写真はザクザクとゴーストのデザインを描いたものです。
ランダムに花のパターンを描いていこうと思います。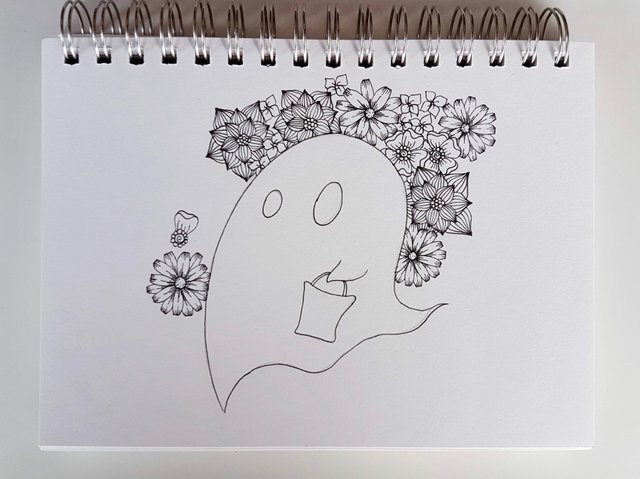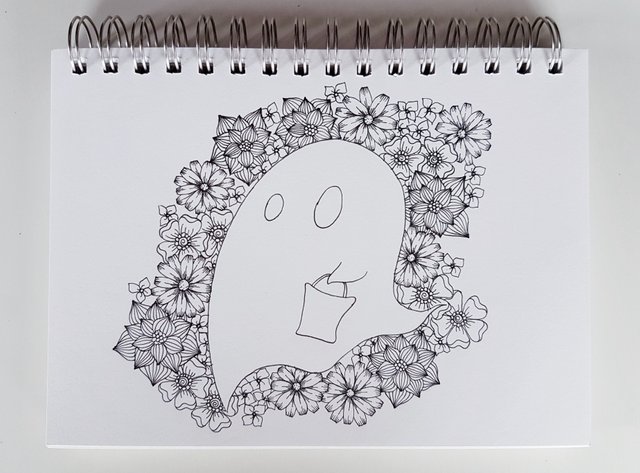 Halloween is around the corner so I thought my ghost could join the trick or treating.
ハロウィンが近いのでトリック オア トリートに参加するゴーストのイメージです。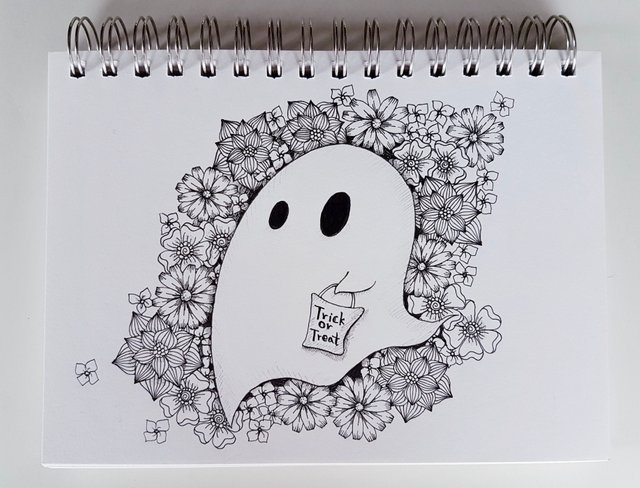 I added some shading with a pencil and my ghost is done!
I hope you like it.
最後に鉛筆で影を入れて出来上がりです。
また楽しい絵描きが出来ました。
また頑張ります!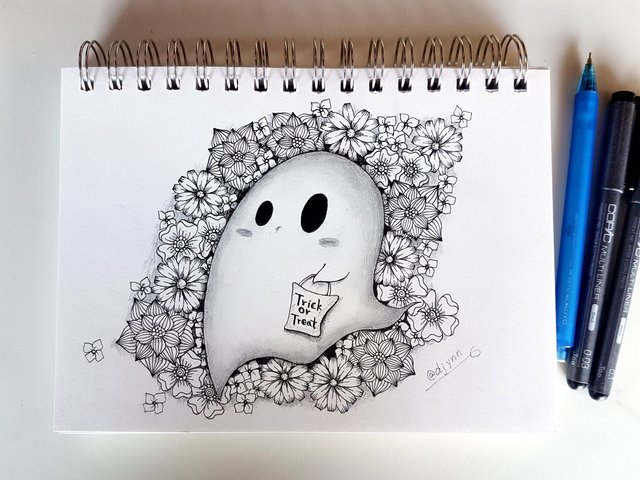 Thanks for visiting!
いつもありがとうございます!