Inktober 2019! No. 21 - Treasure and No. 22 - Ghost
Here we go, as promised!
No. 21 - Treasure: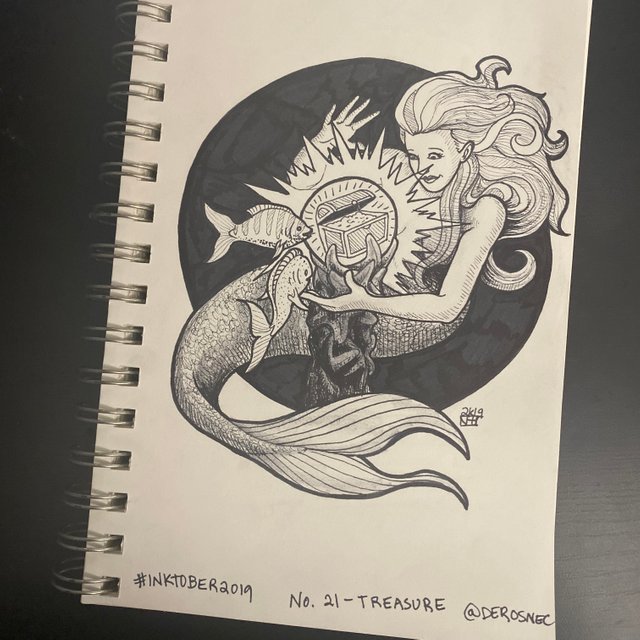 Because Mermaids.
And finally, No 22 - Ghost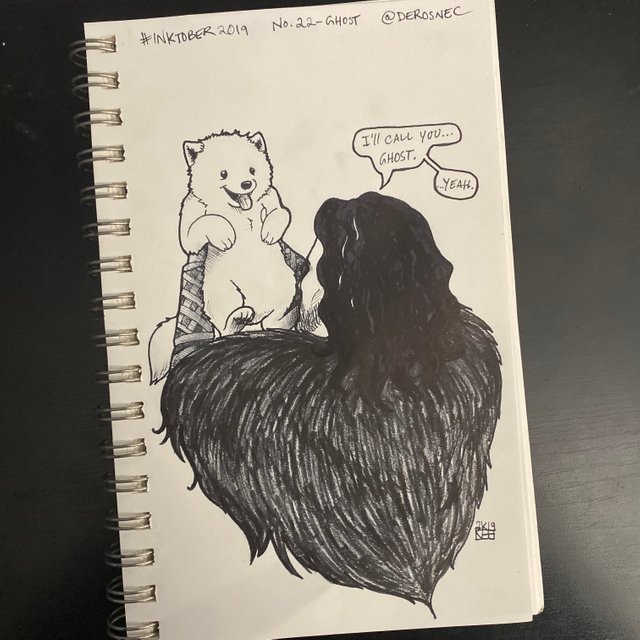 I know it's over, but I couldn't help myself to a Game of Thrones reference on this one. Ghost was totally one of the best characters, I mean c'mon!! ;)
Hope you like it! Come back tomorrow for No. 23!

NOTE: All my posts are x-posted to Steemit and Whaleshares!