In this episode of the Decentralized news hour we discuss our memories of 9/11, the smoking guns and other inconsistencies in the official government narrative.
In the podcast with myself was @truthforce, @gregorypatrick, @fakeinternetnews and @chieppa1. We all took turns sharing our stories of that eventful day back on September 11th, 2001 and what our thoughts and feelings were about the it as it happened.
I poised a question to group asking what their smoking gun that the government was lying to us about what really happened on 9/11 and I think all of us agreed it was the collapse of building 7, the only other building to fall that day but that building was not hit by a plane and essentially collapse in on itself like you would see in a controlled demolition.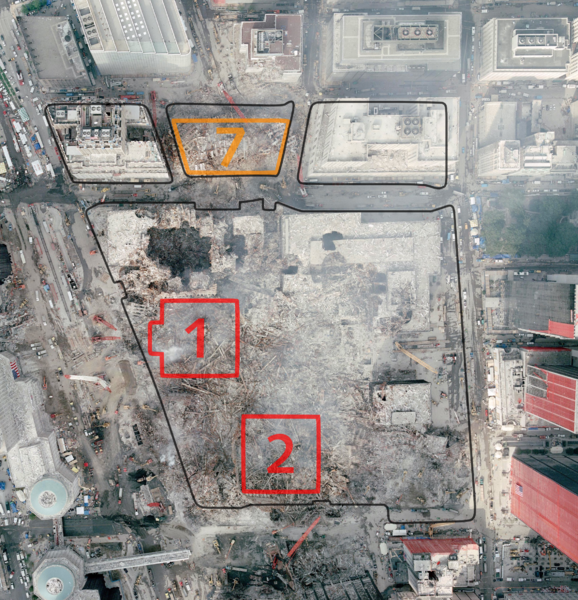 As you can see from the picture buildings much closer to the twin towers suffered heavy damage but did not pancake in on themselves like building 7 did.
We also talked about inconsistencies in the Pentagon and Shanksville PA stories.
The Decentralized news hour is live every Tuesdays, Thrusdays and Saturdays at 8pm EST.
Please support us by liking and subscribing to the youtube channel.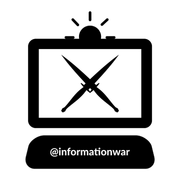 Interested in joining or supporting the Information War?

Use tag #informationwar to post your own stories about the lies and propaganda being pushed on the public. @informationwar will upvote posts worthy of the cause.
Join the discord: https://discord.gg/t5JFAXZ chat with like minded individuals like myself and share your articles to receive additional support
Delegating Steem Power:

Another way you can support the cause is to delegate SP to @informationwar.
Note: remember to keep around 50SP in your account so you don't run into any bandwidth problems.
How to delegate SP, join the fan base and more: https://steemit.com/informationwar/@truthforce/you-can-make-a-difference-join-the-informationwar-and-help-support-others-today