I waited and kept my eye on charts because I didn't want to call victory prematurely. But now I can conclusively say that the free market has won against a hostile lying hijacker backed by a billionaire. Throughout the last few hours the few hours the hashrate of of BCHSV chain has taken a massive dip and it is currently 60 blocks behind BCHABC which was supported by free market before Craig Wright came up with its patent troll company (with over 1000 useless patents allegedly related to blockchain industry - I never bothered to read them) to make Bitcoin Cash Satoshi Vision (Craig Wright claims to be Satoshi Nakamoto)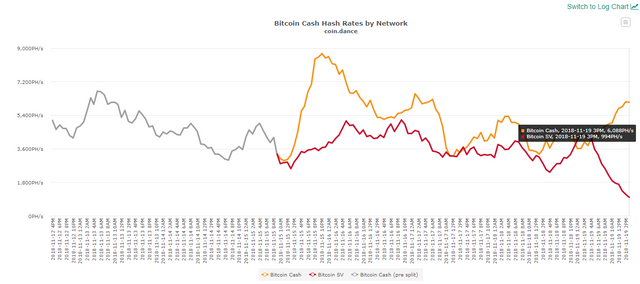 I haven't had the best user experience with Kraken. But they are a large exchange with 320 million USD trading volume at the moment being ranked #14 among all exchanges. Here is a quote from their official announcement of Launching BSV Trading.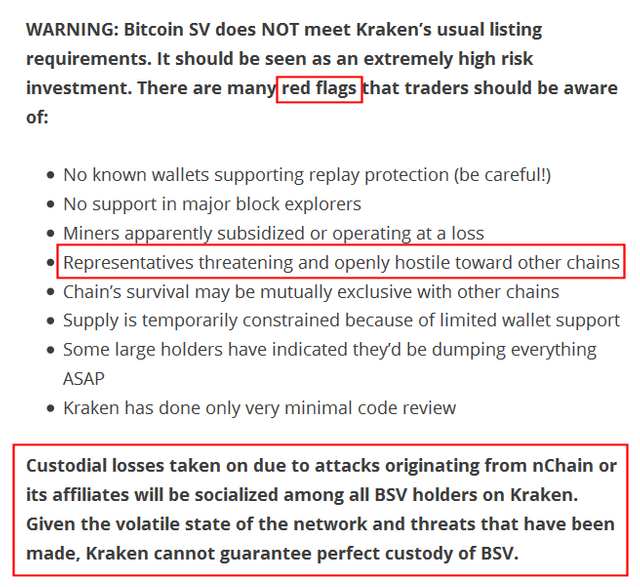 Yes, that's from the official post announcing BSV Trading from worlds #14 exchange and it doesn't look good. i'd say BSV would only be available for trading for few days/weeks to give enough time for customers to dump the coin. Kraken was fully expecting a hostile attack which Craig and his cult was advocating.
The cult is currently in the denial phase while trying to get into bashing XRP to cover up the failure to spread tyranny in the free market.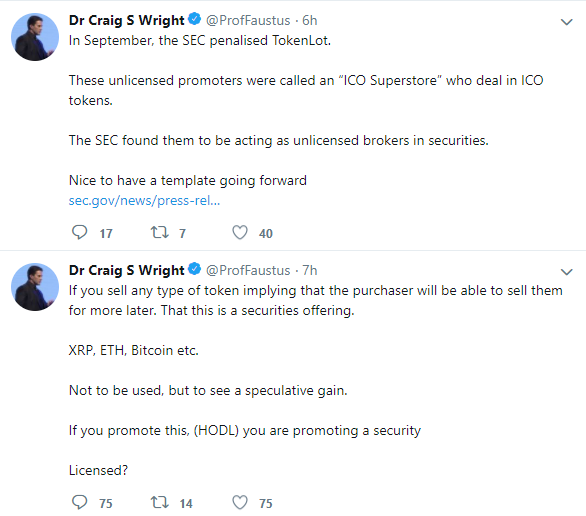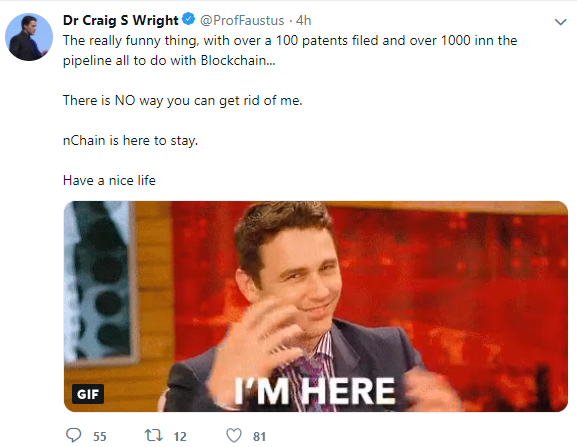 Now Time For The Biggest Joke
We are fighting for real global adoption.
You wont get this anywhere else. only BCH (SV)

These Bitcoin Maximalists/Purists believe in one coin or nothing at all Source and want that coin to be Bitcoin although it will never be able to attempt to compete with EOS and BTC is nothing but a poor joke in the face of Hashgraph.
Calvin Ayre - The Billionaire Behind The Whole Thing
Every 6 months, BCH has a scheduled network upgrade. This is technically a "hard fork" but a non-contentious fork does not result in a split of the chain — it is simply new network rules being activated. Bitcoin Cash has multiple independent developer groups including Bitcoin ABC, Bitcoin Unlimited, Bitcoin XT, Bitprim, BCHD, bcash, parity, Flowee, and others.
The nChain group, led by CSW, introduced an alternate set of changes a week before the agreed cut-off date, intentionally causing a huge controversey. These changes were incompatible with the changes being discussed between the other groups.nChain objected to the changes being proposed (cannonical transaction ordering) despite specifically agreeing to it almost a year earlier. The last minute objections were in my opinion, an attempt at sabotage.
An emergency meeting was held in Bangkok to attempt to resolve the differences between the nChain group and the rest of the community. Not only did CSW refuse to listen to the other presentations, he walked out of the meeting after his own speech had been given. The other nChain people refused to discuss the technical issues.
Source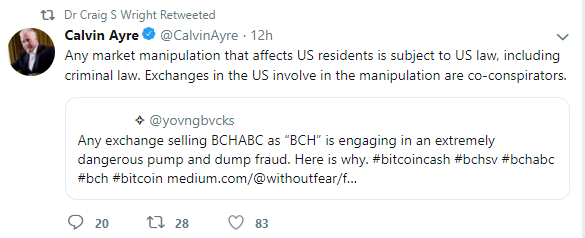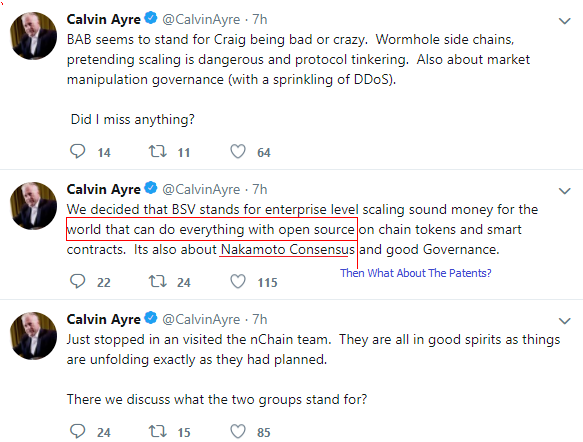 The use of the term "Nakamoto Consensus" is another cultists term for simple PoW. Imagine someone using names like Tim Berners-Lee Network for Internet or Steve-JobsPhone for Smartphone. Calling Vanilla Pow (Originally came with SHA-256) "Nakamoto Consensus" is cultists madness of a similar degree. Read few more interesting details here.

The article in the link above is simply the best in depth analysis into Craig Wright who is leading the divide and conquer (with added patents) on BCH. The article gives sources for the following:
He faked blog posts
He faked PGP keys
He faked contracts and emails
He faked threats
He faked a public key signing
He has a well-documented history of fabricating things bitcoin and non-bitcoin related
He faked a bitcoin trust to get free money from the Australian government but was caught and fined over a million dollars.
He is not technically competent in the subject matter
His writing style is nothing like Satoshi's
He called bitcoin "Bit Coin" in 2011 when Satoshi never used a space
He actively bought and traded coins from Mt. Gox in 2013 and 2014
He was paid millions for 'coming out' as Satoshi as part of the deal to sell his patents to nTrust — for those who claim he was 'outed' or had no motive
His paper on selfish mining has full sections copied almost verbatim from a paper written by Liu & Wang.
His "Beyond Godel" paper which purports to claim that Bitcoin script is turing complete, is heavily plagiarized.
A paper on block propagation was blatantly and intentionally plagiarized.
There is a lot more revealed in the article with sources. One thing I have to mention is that Craig Wright plagiarized a "Hello World" program which is basically something a middle schooler can easily take care of. Source: https://toshitimes.com/craig-wright-proves-he-can-code-by-copy-pasting-hello-world-program
Another interesting fact:
Calvin Ayre proclaimed that he sided with Craig Wright since he has 20 different degrees while Vitalik had none.
Calvin Ayre is nothing but an idiot who bow down to a stupid paper produced by one of the biggest scams on the entire planet.
What If.......
What is the possibility that Coingeek and the bunch has already dumped their BCHSV? We can't know for sure. These people have been lying through their teeth all throughout. The coin they are behind is falling in value 1.5-2 times faster than the ABC upgrade that was meant to be from the very beginning.
Do you research. My sources will lead you to many other sources and they will help you o clarify things better and form an informed opinion. You can also read this article I wrote hours ago that contain some additional information.