Before you hear the testimony of the independent UN Investigator for Venezuela, and Human Rights Rapporteur Alfred De Zayas, in the video prepared by Abby Martin for "The Empire Files", let's say a few words about the division between the new, multipolar World and the "International Community"…


The "Empire" is in desperate search for its breaking point. While the "Empire" attacked and destroyed countries with far less defensive potential, it looked powerful and terrifying. But, using force is always wrong policy, because it effectively provokes resistance. Covering the use of force as the noble act of "International Community in defense of democracy" has come to an end. Nobody believes it any more. That con is now disrobed and perceived as what it is — neocolonialism. In the example of Venezuela, we can clearly see who truly represents the International Community, and which are a rogue regimes. Let's start by regions — always diminished Africa: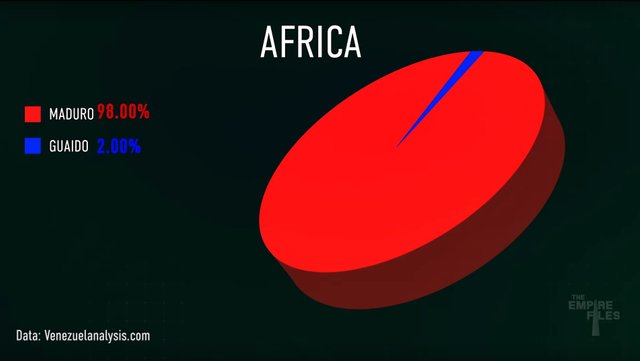 Maduro 51 — Guaido 1. Only Marocco with the "Empire".
Then Asia and Oceania: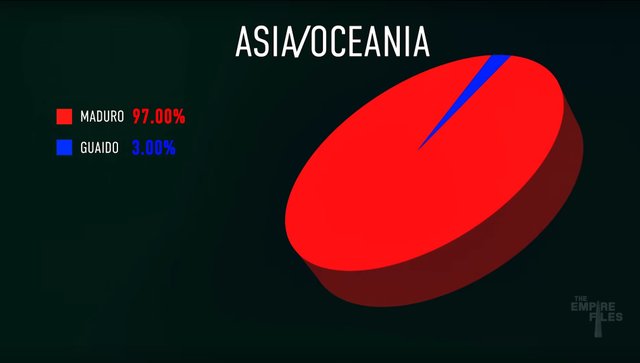 Maduro 33 — Guaido 1. Only Australia with the "Empire".
Middle East: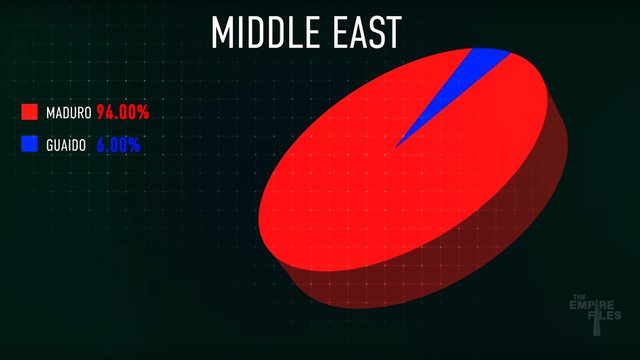 Maduro 16 — Guaido 1. Only Israel with the "Empire".
Americas and Caribbean, despite being "the backyard of the Empire"…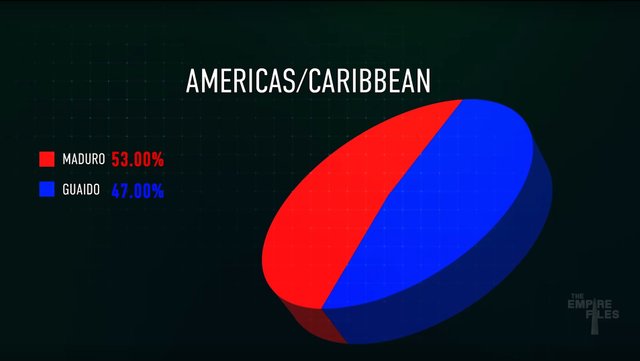 Maduro 19 — Guaido 17.
Europe — the only place with old colonial powers that step up with the "Empire" in a desperate attempt to look stronger, and vain hope that with the move they could turn clock back to their old glory: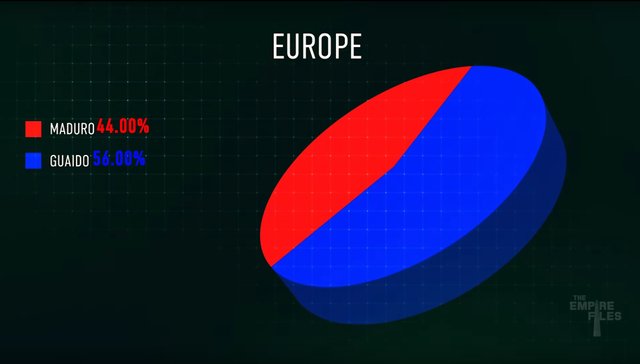 And what do we get from CNN? A fake news, of course. And a fake map:
At their map, country that did not explicitly express their disagreement with an illegal coup attempt — are not marked at all! Then, there are Greece and Italy in the "sea of yellow", and those two countries did not recognize "interim government". Italy even vetoed EU statement recognizing Guaido as interim Venezuelan leader! Then we have small, but very influential state of Vatican, that did not recognize coup government of Venezuela…
But what else could be expected from the fake news outlet that cannot tell an apple from a banana?
Now, please watch Abby Martin's report on Venezuela and Alfred De Zayas' testimony. It's an eye opener:
Duration: 38:58


So, even if we believe to the US State Department spokesman Robert Palladino about 54 states, and with the current 193 UN member states, the result is 139:54 countries for Maduro, or if we look at the population — circa 7/8 of the global population still believes in the International Law. Multipolar World cannot tolerate rogue power any more and is on the clear collision course with the "International community" proclaimed by the "Empire", which actually consists of the old colonial powers and a few of their subjugated colonies.
Clash over Venezuela may well be the breaking point everyone is waiting…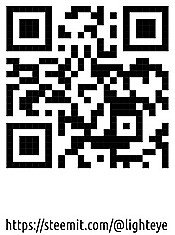 Universal Basic Income


Check out ABRA and easily invest in 28 cryptocurrencies or BIT10, an index of the top cryptos. Use this link to sign up and get $25 in free bitcoin after your first Bank/Amex deposit, or 1.5% cash back when you exchange cryptos