Colonisation of Africa
How is it possible that the richest continent of the planet has the poorest population on the same planet? Well, it is possible thanks to colonial politics of the Western countries…


In this TED talk, Mallence Bart-Williams explains the devastating consequences of colonial policy pursued by the Western powers. Enormous riches of the continent are shamelessly exploited using the old Imperial principle "Divide et impera" (Divide and rule), where colonial powers are instigating wars and then install their military "to bring stability". And so, US has its ground troops in 50 out of 54 African countries!, with France, Italy, UK and Netherlands, as "Imperial additions" in search of protection over their own colonial interests.
Duration: 17:27
Mallence Bart-Williams was born in Cologne, Germany. She is a Sierra Leonean writer and filmmaker and a German fashion designer. She pursued her studies in economics and finance in Paris, Singapore, and Great Britain. Today she lives across the globe, produces an all-natural cosmetics line in Hong Kong, and is the founder and creative director of the Freetown-based creative collective FOLORUNSHO, a 'SHARITY' that she initiated with street kids in Sierra Leone.

Due to her German-Sierra Leonean roots she perceives herself as a bridge connecting two vastly different worlds. Her diverse background enables her to see creative solutions to common problems. Within their three years of operation, her collective has taken homeless children off the streets and into school, developed a sneaker and clothing collection, published a book and documentary of their story, and has held fine art exhibitions. Through her work with FOLORUNSHO she connects cultural contrast, enabling people to share ideas, take action, and get results.


Mallence Bart-Williams understands that denial of education is one of the strongest weapons of destruction that colonial powers are using against the population of Africa. So she helps young people of her origin country, Sierra Leone, to learn and unleash their creativity in response to colonial powers. They need to be aware of the strategy that keeps them in the state of factual slavery. Only the new, educated generations will be able to resist destruction of the whole countries like Libya, Zimbabwe, Somalia or now with this coup, in Sudan:
Duration: 4:55


New generations of African population will have first to fight for their own education, and then for their political emancipation. Will they succeed? Despite the ever-improving methods of coercion and manipulation, history tells us time is never on the side of colonisators.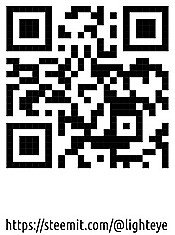 Universal Basic Income


Check out ABRA and easily invest in 28 cryptocurrencies or BIT10, an index of the top cryptos. Use this link to sign up and get $25 in free bitcoin after your first Bank/Amex deposit, or 1.5% cash back when you exchange cryptos