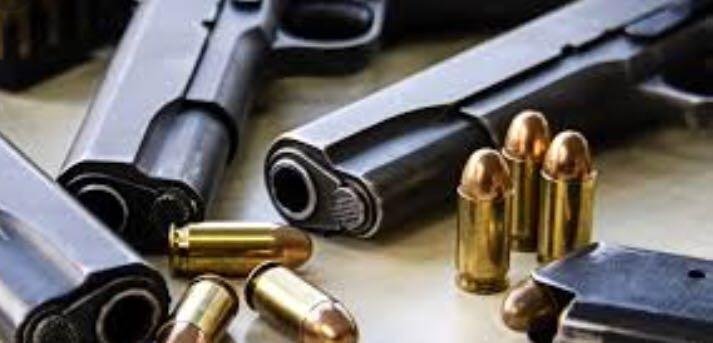 MSM and the Leftist Gun Control Advocates want us to believe that stricter gun laws are the sole resolution to this very complex issue. But look at the table below: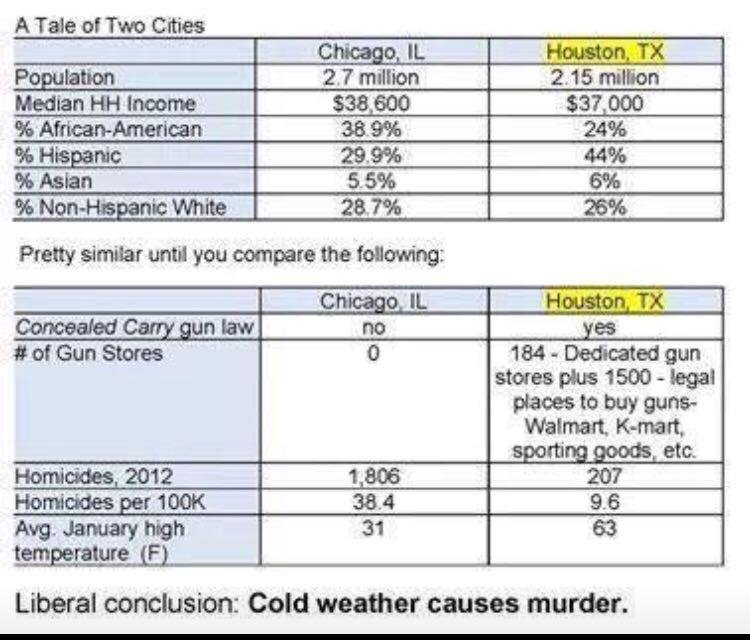 It is apparent from this table that even with the strict Gun Control laws in Chicago compared to those in Houston, it is not the laws that will resolve this issue.
I admit this is a very complex issue but focusing on solely on Gun Laws is for the most part a political soap box item that is intended to divide the country. Could it be that the MSM, Left and Right Establishment Leaders don't really care about solving the problem because there is to much money to be made and political capital to be leveraged by continuing this silo'd debate?
Thoughts?