Clear Evidence of Collusion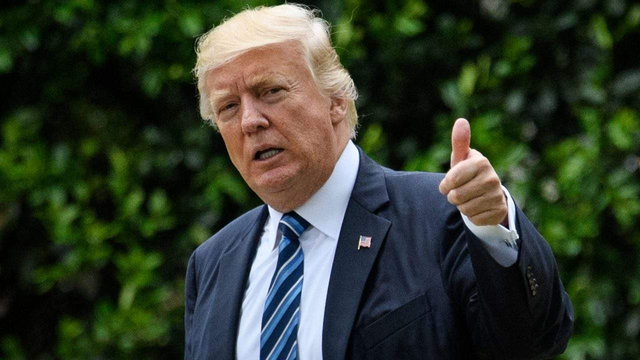 Image Source
List of Evidence for Collusion
Exhibit #1:
Donald Trump was paid $500,000 to give a speech in Moscow. Or was that was Bill Clinton?
When former President Bill Clinton received a $500,000 check from a Kremlin-linked bank in 2010 to give a speech in Moscow it served, to the FBI, as further evidence the Russians had unleashed an influence campaign designed to get access to Secretary of State Hillary Clinton. Source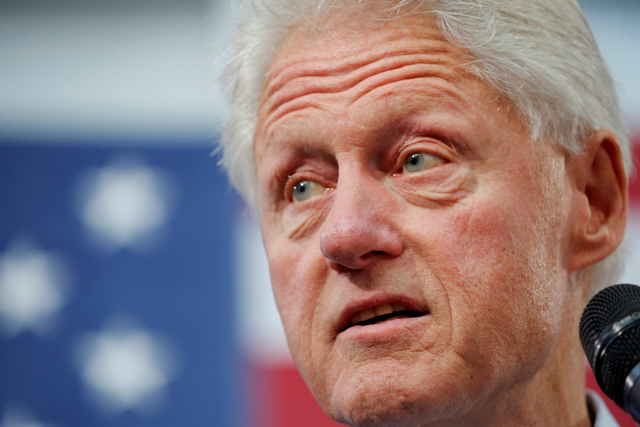 Image Source
Exhibit #2:
Donald Trump failed to disclose Russian Russian donors to the Trump Foundation before running for president. Or was that HILLARY Clinton failing to disclose Russian donors to the Clinton Foundation before running for president?
The Clinton Foundation failed to report $20 million in donations from governments to the Internal Revenue Service, newly refiled tax returns show. Reuters reported that the foundation disclosed the $20 million it received from governments, most of them foreign, between 2010 and 2013 when it and a spin-off organization refiled tax returns from six years to fix errors. Source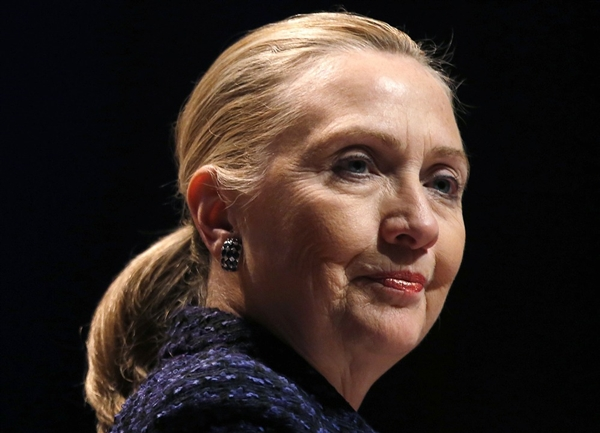 Image Source
Exhibit #3:
Trump was a business partner with the Russian government. His company received $1 Billion Rubles ($45,000,000) from Russia. Oh, no wait, that was John Podesta.
Podesta has "a very interesting relationship with Russia, going back to when Hillary Clinton was secretary of state." "In 2011, he joins the executive board of this small energy company in Massachusetts called Joule Energy," Schweizer told SiriusXM. "And Joule Energy, about two months after he joins the executive board, gets a large infusion of cash. They get one billion rubles, which is about $35 to $45 million, invested from Russia. It comes from a very unusual entity, this entity called RUSNANO." Source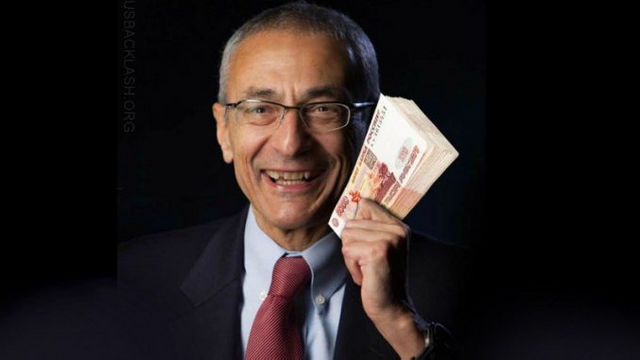 Image Source
Exhibit #4:
Remember the time Trump scored $145 million from shareholders of a company that was sold to the Russians? Oh no, wait... that was HILLARY Clinton again.
The Clinton Foundation took in some $145 million in contributions from Uranium One shareholders, much of it coming at about the time that deal won approval from CFIUS — the investment panel on which both Hillary Clinton and Attorney General Eric Holder conveniently sat. Is that a coincidence? Or that the Justice Department waited until 2014, the year after Hillary left office, to take any action in the Russian criminal matters? Or that details of the Uranium One deal didn't come out until 2015, the year Eric Holder left office? Was Secretary of State Hillary Clinton's "reset" with the Russian government in 2009 just part of a wider plan to enrich her own family foundation with Russian cash? Source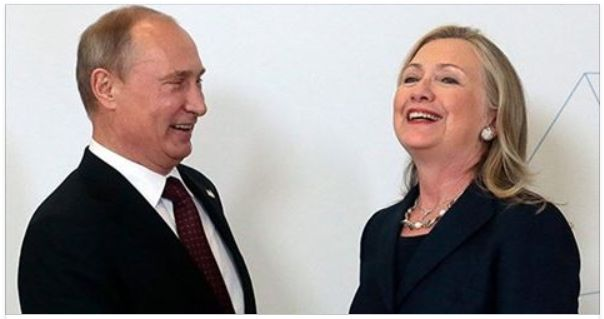 Image Source
Exhibit #5:
Remember the time that President Trump gave $150 Billion in oil revenue relief to a terrorist state and a sworn enemy of the United States. Then later shipped pallets full of small denomination unmarked bills to the same terrorist state and sworn enemy. Or was that Barrack Obama?
The United States, the European Union and the U.N. Security Council imposed sanctions on Iran to pressure it to stop its nuclear program. These include restrictions on trade, and the seizure in foreign bank accounts of $150 billion of Iranian oil revenue. Source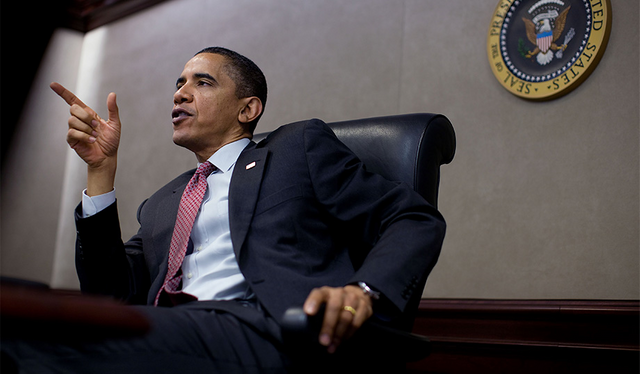 Image Source
Exhibit #6:
President Trump said it is appropriate to allow those under investigation to destroy evidence taking a hammer to cell phones and laptop hard drives. Oh, no wait, that was James Comey.
JAMES COMEY: Yeah. There was evidence that old Blackberries, after she was finished with them, they destroyed them, which I think a fair number of people do to make sure that if it's resold, someone doesn't end up with your information. And that after they produced information back to the d— to the Department of State, they used— a software program to clean the server to make sure there was nothing on it, or clean laptops to make sure there's nothing on them.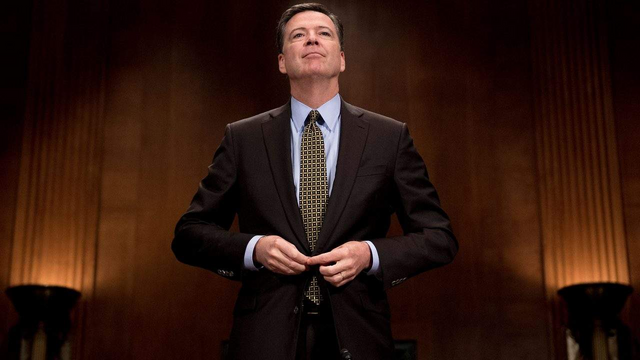 Image Source
Exhibit #7:
Remember that time President Trump destroyed subpoenaed evidence by Congress and the FBI? Oh, no wait, that was Hillary Clinton.
There's no doubt that Clinton intended to destroy her email archives after choosing which ones to send to the State Department. That's what Mills' December 2014 directive was apparently intended to do. Given that the Benghazi investigation was well under way and there had been multiple document requests and production agreements, the effect of Mills' directive, had it been carried out at the time she sent it, would have been to destroy the evidence that had not been handed over to the State Department before anyone knew to ask for it Source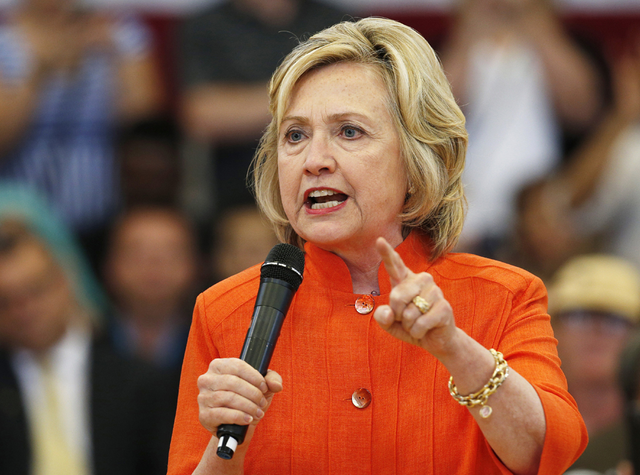 Image Source
Exhibit #8:
Donald Trump approved the sale of 20% of U.S. uranium to the Russians? Oh, no wait... that was HILLARY Clinton.
The first decision occurred in October 2010, when the State Department and government agencies on the Committee on Foreign Investment in the United States unanimously approved the partial sale of Canadian mining company Uranium One to the Russian nuclear giant Rosatom, giving Moscow control of more than 20 percent of America's uranium supply. Source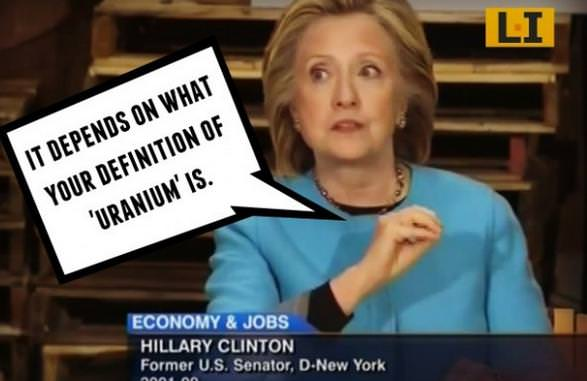 Image Source
I think I have offered sufficient evidence...
Trump is literally Hitler. :-)
---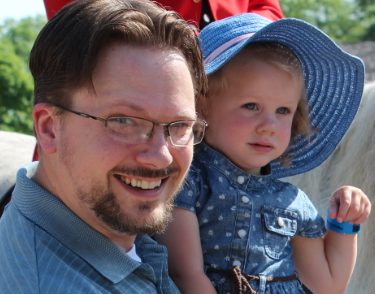 Benjamin Turner: God fearer. Rooted in Messiah. Husband of @lturner. Father of four wonderful children. The guy behind the camera. Steemit enthusiast.
Bless the Most High!

Have you been introduced to Menē yet?
Menē (Meen-nay) is a 24K gold and platinum investment jewelry company, where investors can trade their crypto-currencies for certified gold and platinum items. Preserve your wealth in precious metals and begin your Menē collection today.
Receive a $5.00 Gift Certificate using the link below:
https://mene.com/invite/YHDw

ALL PHOTOS ORIGINAL TO THE AUTHOR UNLESS OTHERWISE SPECIFIED.