Is Bloomberg's children's crusade against guns the Democrats' 2018 strategy?
When Lorena Sanabria, who survived a shooting that left 17 people dead at her Florida high school, awoke on her 17th birthday this month, the first thing that crossed her mind was: "I'm one year closer to being able to vote."
I survived that shooting too but no one is flying me anywhere to push my political agenda and I'm not being interviewed by Jeff Bezos' Amazon CIA Washington Post. Could it be because I am not pushing the Democrats 2018 anti civil rights strategy?
The massacre at Marjory Stoneman Douglas High School in February sparked a renewed interest in gun control, with students who survived the attack leading rallies, marches, walkouts and campaigns for gun legislation. People across the country, and the world, participated in hundreds of events demanding action on gun violence.
Not so much the students leading any of those things, in reality they have been coached and this is anything but a grass roots effort, it is being funded by billionaires and coordinated with the DNC. In fact, ironically according to another Washington Post article:
Contrary to what's been reported in many media accounts, the D.C. March for Our Lives crowd was not primarily made up of teenagers. Only about 10 percent of the participants were under 18. The average age of the adults in the crowd was just under 49 years old
And yet they continue to try to sell the narrative they themselves have already debunked!
Now, leaders are hoping the momentum from the March for Our Lives movement will lead to a more enduring next phase: getting young people to the voting booth in November, an effort to change not just policy in Washington, but the people who set it.
By "leaders" they mean the DNC right? Hillary tried to run on an anti civil rights gun control platform but most Americans like our basic civil rights, instead of recognizing that and adjusting their platform they are trying to adjust the electorate by targeting child voters with this marketing effort. The DNC platform suggests that someone is not mature enough to pay for their own healthcare without their parents help at 26 yet 17 year olds should be the tip of the spear of their efforts to restrict civil rights that they are not yet even old enough to exercise and of course they can choose a new gender for life at age 4.
Groups from around the country are hosting voter drives at high schools and colleges, including during widespread school walkouts on Friday, the anniversary of the 1999 massacre at Colorado's Columbine High School. They are setting up voter-registration tables at gun-control marches and are working to galvanize the nation's youngest voters around a single issue.
Note the noun "groups", no adjectives, no proper nouns, if they were being honest, if this was not fake news, they would say something like "Democrat Groups". Every single one of these "groups" supports Democrat candidates over Republicans right? It's pretty sick if you think about it, they are trying to win by convincing children to support giving up rights they are not even old enough to exercise yet.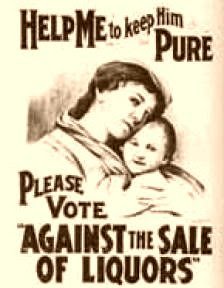 source
And I bet they are all much more scrupulous in these efforts than ACORN was right? These groups are totally different from that group that was banned right?
"By voting in the midterms, I will choose to vote for senators and representatives who do not support the NRA," said Kira ­Pomeranz, a senior at T.C. Williams High School in Alexandria, who registered to vote in February and will turn 18 in August.
Gosh I wonder which party she is planning to vote for?!
The push started shortly after the Parkland shooting and was evident at last month's March for Our Lives rallies, where volunteers at numerous events, including one in New York, roamed around with clipboards asking people to register to vote. Organizations including Rock the Vote and Mi Familia Vota trained more than 400 volunteers at Georgetown Law School and then fanned them out to the rally in Washington, where they distributed federal voter-registration forms and then dropped off those that were completed. Survivors of the shooting at Stoneman Douglas also have joined voting drives across the country.
The "push" or "putsch"? "Rock the Vote" is a group started by Richard Branson, a foreigner, to influence our elections by getting kids to vote Democrat. "Mi Familia Vota" is a front for the leftist SEIU and advocates for open borders and has been tied to voter fraud for over a decade.
According to this article:
The web-site domain for Mi Familia Vota (mifamiliavota.net, created Aug 14, 2006) is and has been officially owned and registered by the SEIU. All contact names/addresses/email for the domain are listed as part of the SEIU in Washington.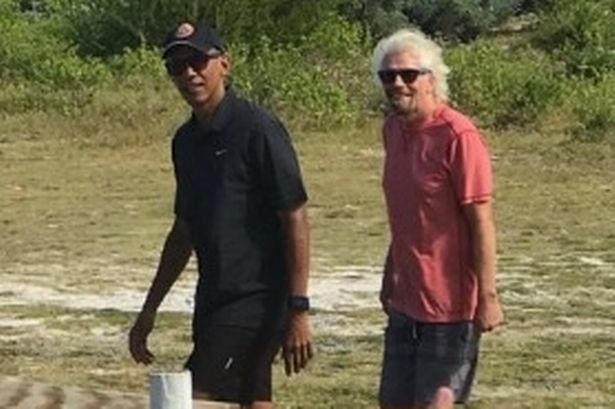 According to a Washington Post-ABC News poll, 53 percent of respondents say students across the country holding rallies to call for stricter gun laws represent a lasting movement.
That was a poll from two weeks ago, I wonder if a majority still say that. Note that 3% is within the confidence interval for the poll, it may well be that there was not even that slight majority due to sampling error. Not much of a majority thinking this thing is going to last. Yet their strategy is to try to keep this fervor going until November.
"Who here is going to vote in the 2018 election?" David Hogg, a Parkland survivor, asked at last month's rally in the District. "We are going to make this a voting issue. We're going to take this to every election, to every state, to every city."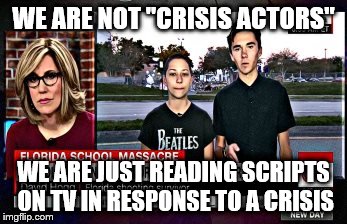 There you have it, right from the mouth of Attention Hogg, this is the Democrat 2018 midterm strategy.
NextGen America, a liberal advocacy group founded by hedge fund billionaire Tom Steyer, and gun-control advocacy groups Giffords and Everytown for Gun Safety have announced an initiative aimed at getting 50,000 teenagers registered to vote ahead of the midterm elections in November.
Remember, any groups involved in voter registration drives are supposed to be non-partisan, that's a law. This is ACORN all over again.
"This could be a turning point for us," said Mark Kelly, who founded Giffords with his wife, former U.S. congresswoman ­Gabrielle Giffords (D-Ariz.), a survivor of a mass shooting. "If we're able to get 100,000 young people registered to vote and get them to show up in key places, in the right place, that could have a serious impact."
The drive will focus on young voters in 10 swing states: Arizona, California, Colorado, Florida, Michigan, Minnesota, Nevada, Pennsylvania, Virginia and Wisconsin. Each state has candidates who are supported by the National Rifle Association on the ballot.
"candidates who are supported by the National Rifle Association" AKA Republicans!
The groups plan to mail voter-registration forms to 18- and 19-year-olds on their birthdays, target them with online voter-registration ads and, where legal, preregister 16- and 17-year-olds to vote. The focus will be on students who will reach legal voting age by Election Day 2018.
Oh, right I forgot, "targeting" people with online ads to affect elections is wrong when Trump does it but very right when progressives or non-Russian foreigners are doing it.
Kelly said that after Parkland, young people are suddenly realizing that they have inherited a "pretty lousy set of circumstances" from their parents and grandparents and those who have previously been elected to office.
"And they don't like it. Who can blame them?" Kelly said.
Yeah, look at how lousy things are getting:
Gun homicides are down: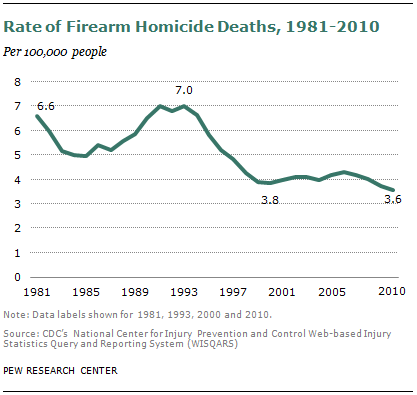 source
Fatal gun accidents at an all time low: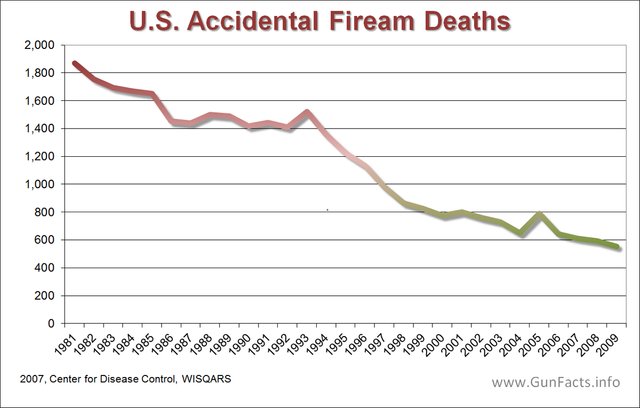 source
And even the red herring of suicide, the bulk of so called "gun violence", is trending down: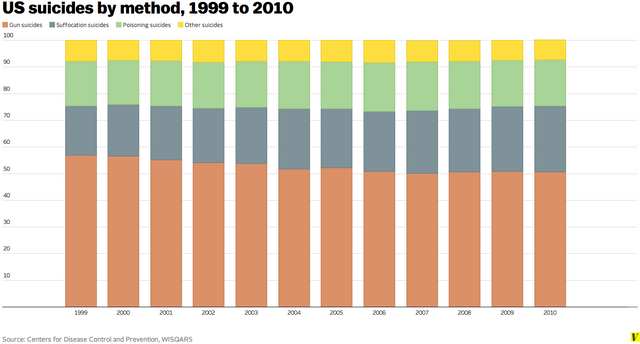 source
All of this while this chart turns green: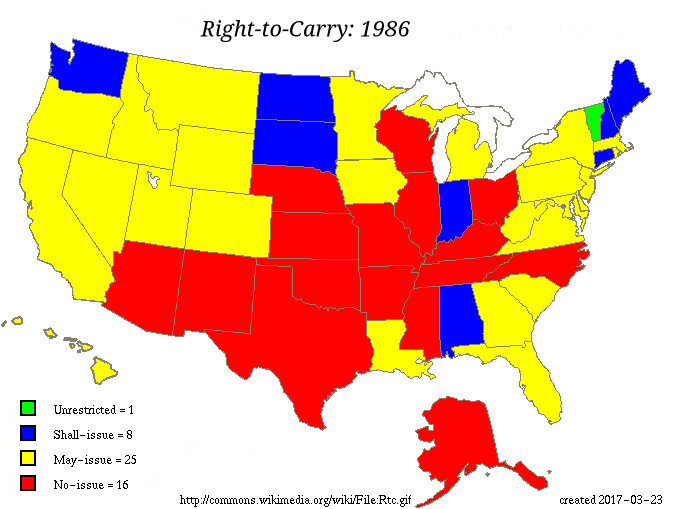 source
A spokesman for NextGen said that the registration efforts are nonpartisan, but just appearing on the voter rolls would allow the groups to focus dissemination of gun-control information to the new voters and would allow candidates to reach them directly with text messages or on Facebook.
These people clearly are partisan, so why is this being allowed?
The groups also are trying to do peer-to-peer recruitment, believing that the word of a friend or classmate will hold more sway than a targeted ad.
Something dope dealers have long been accused of, we used to call it "peer pressure" and teach kids how to resist it.
In many ways, the gun-control advocacy groups are trying to catch up with the NRA, which puts tremendous effort into elections. The group and its Institute for Legislative Action spend millions of dollars on campaign contributions, lobbying, political spending and getting its membership to vote. The group's political victory fund ranks candidates and politicians with a letter grade, and the website of the Institute for Legislative Action — known as NRA-ILA — allows people to check their voting status.
Ohh, millions, gosh that is almost as much a Bloomberg alone spends to oppose gun rights, that's before we get into what Branson, Soros and Steyer are throwing down. Weird how all these billionaires with teams of armed guards want to take away our right to armed self defense , I guess they think some pigs are more equal than others.
"Over the past few years, NRA-ILA members and the NRA have decidedly changed politics in America," the NRA-ILA's website says.
well if their website says that....
Now gun-control groups and the (very few) students who work with and support them believe they can counter that power at the voting booth.
Here is the lie they are pushing here, the idea that the NRA has the power, that it is not a result of their millions of dues paying members and the majority of Americans having a favorable or very favorable opinion of the NRA. As if the NRA exists in a vacuum and is the only thing stopping "common sense gun control" AKA repealing the second amendment.
Jay Falk, 18, also a senior at T.C. Williams, has been leading voter drives for the past three years. It is, she said, a concrete way to become involved: She can count how many people she registered to vote.
She said her work took on more urgency after Parkland. She sobbed as she watched coverage of the shooting on television and started reaching out to friends about discussing gun violence with their peers.
Two weeks later, she had 150 people in her living room, and she started speaking with Moms Demand Action for Gun Sense in America, which is part of Everytown. Falk said her long-term goal is "scoring legislative victories" and the shorter-term objective is supporting local, statewide and national candidates who support gun control.
She spearheaded a voter-registration drive during Friday's walkout and said that young people need to follow through and actually vote in November and beyond.
And that is non partisan? How?
"As students, we are really, really great as door knockers and advocates, but we're not great at voting," she said. "We need to work on that."
Kei Kawashima-Ginsberg, director of the Center for Information and Research on Civic Learning and Engagement at Tufts University and a youth voting researcher, said the sooner young people start voting, the more likely they are to keep voting. She said an analysis of census data showed that turnout among registered voters ages 18 to 29 dropped from 49 percent in 2010 to 43 percent in 2014, also highlighting that fewer people vote in midterm elections. Young people are often not targeted as potential voters because they are new to the rolls and little is known about their party or issue preferences.
There is that word again "targeted". That is using big data to try to manipulate people's vote.
Kawashima-Ginsberg said there has not been such a sustained effort to recruit young voters since 1972, when the voting age was lowered from 21 to 18 amid protests of the Vietnam War.
"This could have the potential to change how young people of this coming generation come to think of themselves as voters," she said.
She believes that this could be a confusing election for young voters because many ballots will have a slew of candidates, and those new to the process are still forming political ideologies and discovering which issues are most important to them.
"Registration is definitely not enough," she said. "It needs to be followed up with conversation and relationship building with young people."
Sounds like they are grooming them.
In Parkland, Fla., Sanabria huddled in a closet during the Valentine's Day shooting, frantically texting and speaking with her mother, who was outside the school. Two months later, she still has trouble coping. This past week, a beep from the school's public address system startled her and her classmates. Someone then tried to forcefully open the classroom door, and she had to leave the classroom to "catch my breath."
Sanabria was never politically involved, but she didn't hesitate to sign up to vote when the school held a voter-registration drive last month, even though she won't be old enough to vote until next year. Sanabria said she does not see the desire to end school shootings as a Republican or Democratic issue, but rather something that should appeal to each. She left her party identification blank on the registration form.
"We definitely want to keep ourselves independent, and it's not how I feel, it's a very mutual feeling around the Douglas students," she said.
That's adorable, she has no idea that Democrats want to take her gun rights and Republicans want to protect them, as if gun control is anything but a partisan wedge issue! Children this uninformed voting is supposed to be a good thing?
Students from Stoneman Douglas traveled to Littleton, Colo., where a group gathered at the Clement Park Amphitheater on Thursday, the day before the 19th anniversary of the Columbine shootings. The rally, called Vote for Our Lives, was intended to both be a vigil to honor the Columbine victims and voting drive.
Julia Jackson, 18, of Lakewood, Colo., said she registered to vote at the Women's March in Denver this year. She was planning to vote this year, but the Parkland shooting and the issue of gun control will make her ballot "more intentional."
But many of the students at the rally will not be old enough to vote in November. Rachel Hill and Kaylee Tyner, both 16-year-olds who attend Columbine High, said that made their recruiting efforts even more important.
"Because we can't vote, we can't make our voices heard in the elections, so that's why we are pushing so hard to get other people to vote, so they can hear our voices," Rachel said.
Thursday's rally was supported by the Brady Campaign to Prevent Gun Violence. Robert Disney, its vice president for organizing, is a Colorado native whose niece attended Columbine during the shooting in 1999. He said the rally shows that teenagers are ready to organize around gun violence — and to vote on the issue.
"A generation on, this community is still reeling. A generation," he said, his eyes welling with tears. "My niece, who was a student here, now has kids of her own, and this problem isn't fixed. That is unforgivable."
Kristen Meriwether, in Littleton, Colo., contributed to this report.
Oh, there it is, we can fix school shootings by banning guns, and all we have to do is vote Democrat right? nothing partisan there.
So what do you think? Are they going to be able to keep this hysteria going until November?
Please vote, comment and resteem