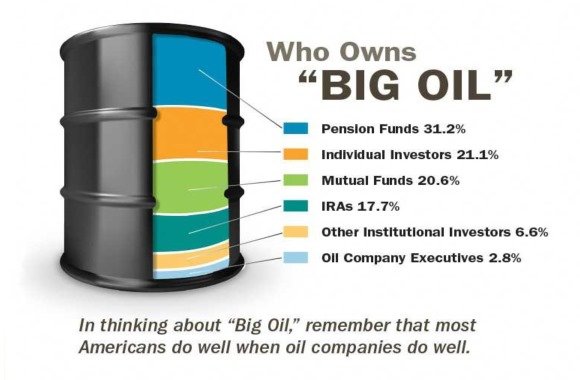 Anybody paying attention to the big picture can clearly see the dark market forces engineering an upcoming major economic dislocation. This is where climate change enters into the picture, to ensure disarray, along with various other ongoing threats, hoping that people will turned so fatalistic that evil doers will be able to get away with their crimes.
By the way OPEC oil doesn't have much value, do you remember the Peak Oil scare? What has happened? Yes prices went up for a while. But what then? Every time you read about the cartel, they either speak of capping or increasing production.
Most likely there is still plenty of oil and the strict control of its output is what determines its price vs made up scarcity level. Just like diamonds. Diamonds are not rare at all. Their release on the market is just carefully managed. The world economy is run by countless scams, some of which are really beyond belief. The monopoly on value always needs more frauds to prosper. Lies must expand otherwise they become inefficient.
The Peak Oil Deception: Squeezing Energy for Profit http://blog.hasslberger.com/2008/02/the_peak_oil_deception_squeezi.html
Climate change has multiple purposes and will explain almost anything, even the implosion of the oil market. Of course, OPEC will not finance the renewable revolution because otherwise the collusion to keep price high will become blatant but they know that the damages to the world economy will be terrible and most likely erase the wealth of those at the top in the process. Greed makes one wants hold onto what one has -- or face obsolescence.
Is oil price cartel Opec on the verge of collapse? : "Opec might die," admitted Iranian oil minister Bijan Zanganeh to a pack of reporters at the crude cartel's meeting in Vienna last week. "It has lost its authority and it is on the verge of collapse." (telegraph July 2019)
But there is another bigger picture here is that the OPEC countries themselves have been taken for a ride by the West, and an abrupt end is now in sight. The so-called renewable revolution is already under the supervision of other mega players however. Colluding with central banks (unwillingly or not) is giving them the right to decide who must live and die in this competition model.
When an era comes to an end, old players are sacrificed to allow new ones to rise up. The pendulum swings in cycles... OPEC has fooled the world for about decades and now it is its turn to be hit. Of course, all this planned but the media are very good at making world citizens believe that all those conflicts of interest are really organic.
OPEC Warns Climate Campaigners Are "Greatest Threat to Our Industry Going Forward." (JUNE 2019)
It is sitting on vast reserves of oil, which are currently worth trillions and trillions of dollars. But every day the more people that join the fight against the industry, forcing the UN, national and state governments, regulators, and increasingly the courts to act, the more that value goes down.......... .Eventually, OPEC will be sitting on a worthless pile of oil. When and if that happens, no one knows. By then OPEC will be no more: what is the point of a cartel for a commodity that no one really uses anymore? OPEC will be made redundant by the coming renewable revolution and by our climate emergency............ OPEC could be part of the solution. It could stop producing oil tomorrow and start pouring the billions of dollars secretly squirrelled away in offshore bank accounts to fund the renewable revolution. But that won't happen..... OPEC could be part of the solution. It could stop producing oil tomorrow and start pouring the billions of dollars secretly squirrelled away in offshore bank accounts to fund the renewable revolution. But that won't happen. MORE
https://www.commondreams.org/views/2019/07/08/opec-warns-climate-campaigners-are-greatest-threat-our-industry-going-forward