I visited the world Famous Taj Mahal with my parents recently and here is my experience. I won't bore you all with too much details, just enough to make you acquaintance of the place.
What & Where is Taj Mahal?
Taj Mahal is one of the seven Wonders of World. It is a symbol of eternal Love, reason being Mughal King Shahjahan got it built for one of his Queen Mumtaz because he loved her so much. King Shahjahan had three wives in total, but he loved Mumtaz the most. Mumtaz was sick when Taj Mahal was being built and before she could see it, she passed away. Then king Shahjahan decided to get his Queen buried in centre of Taj Mahal. Later he was also buried by her side.
I live in Delhi, capital city of India and from here we drove all the way to Taj Mahal. It was an approximate 4 hours drive, there was not much traffic in the way.
Here is me, smiling and posing with the beauty :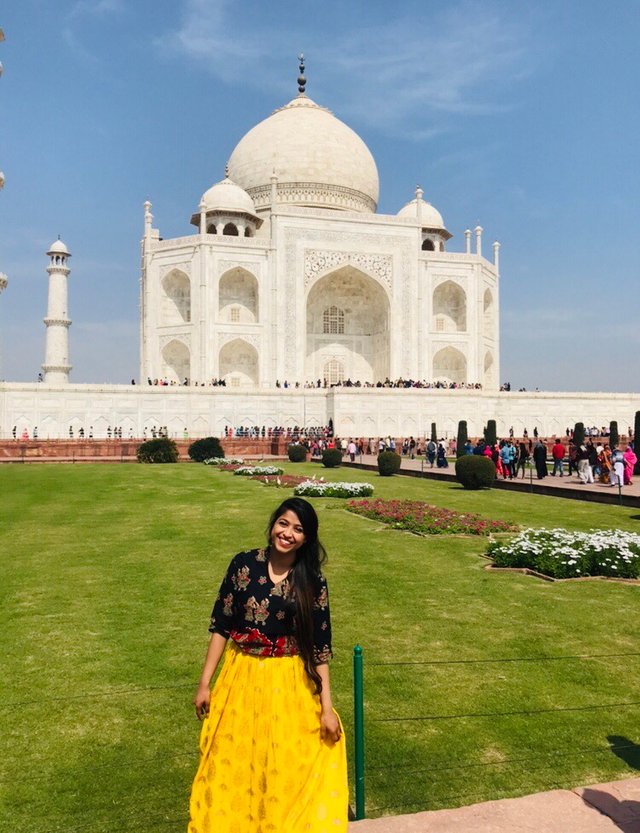 ---
Let's see around
Once you reach the Taj Mahal premises, you park the car in parking. Then either you can walk upto the entrance of Taj Mahal or you can take a horse-carriage ride 1$ per person.
Here is the horse carriage ride. Thats my mom and my sister-in-law :)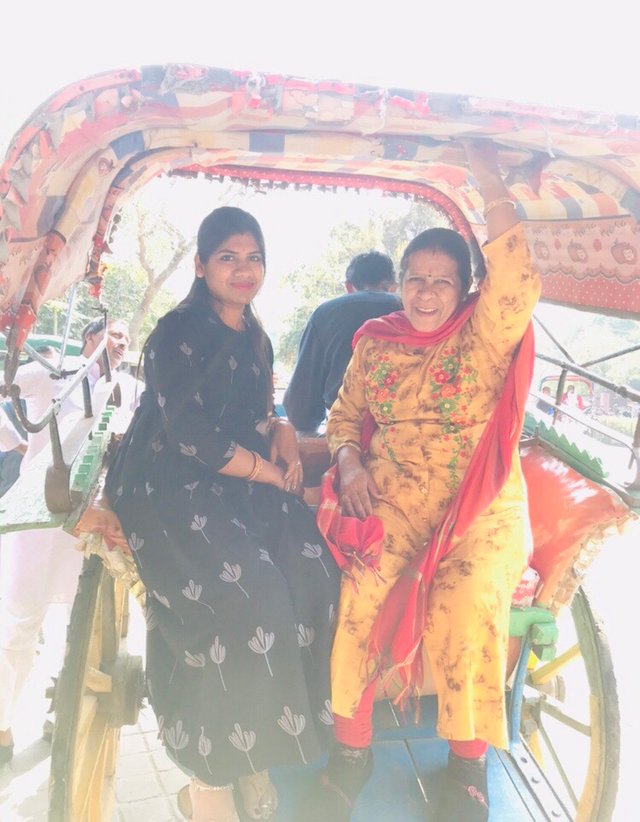 Once you enter the premises, it is vast greenery - parks and trees. Clicked this barren tree since it has nothing but a white flower on it :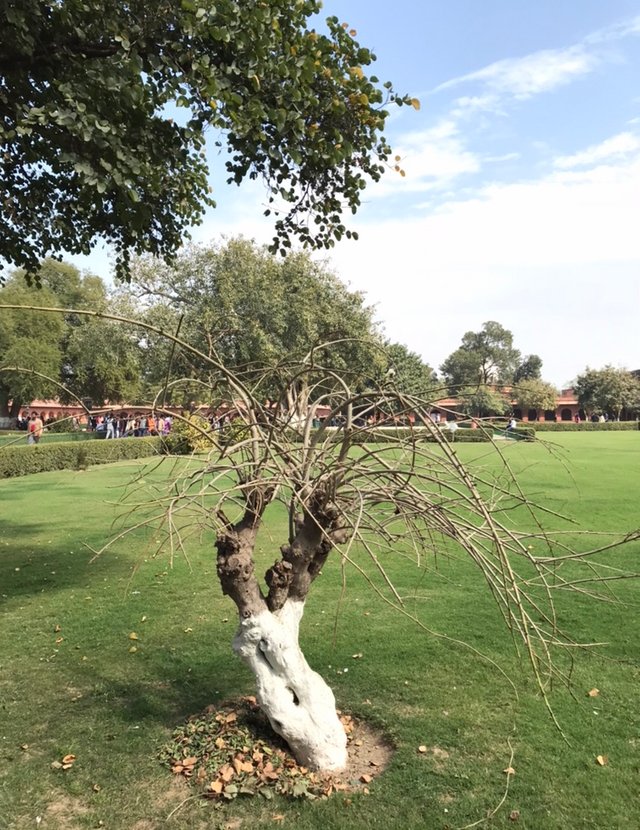 Here is my dad sitting around in one of those big green lawns, say Hi :D
The Taj Mahal is made of white marble stone and was build around year 1630. Although the white stone has got pale with time but it is still standing and that's a testamont of its beauty. The king's and Queen's graves are situated in centre of the Taj Mahal. There is an entry ticket for it worth 3$ for Indian nationals and 15$ for foreigners. The Taj Mahal is surrounded by four large doors of red marbles which are used for entrance and exit.
In picture below, behind me is the red door I am telling about: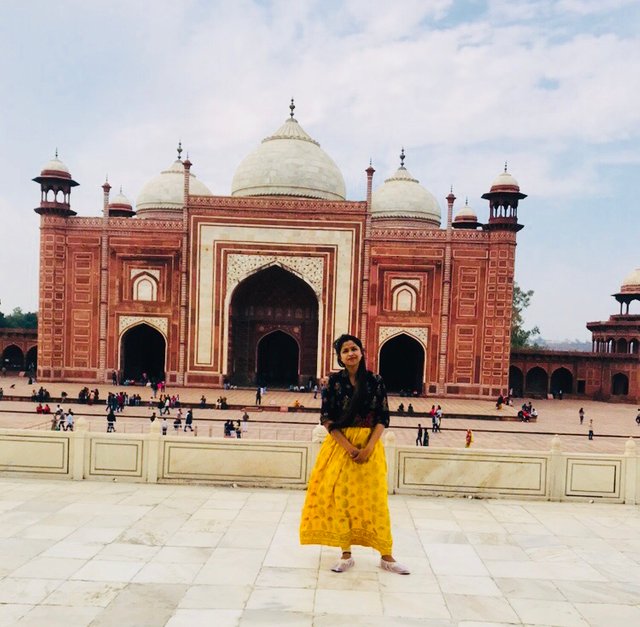 Here I am entering through the red door: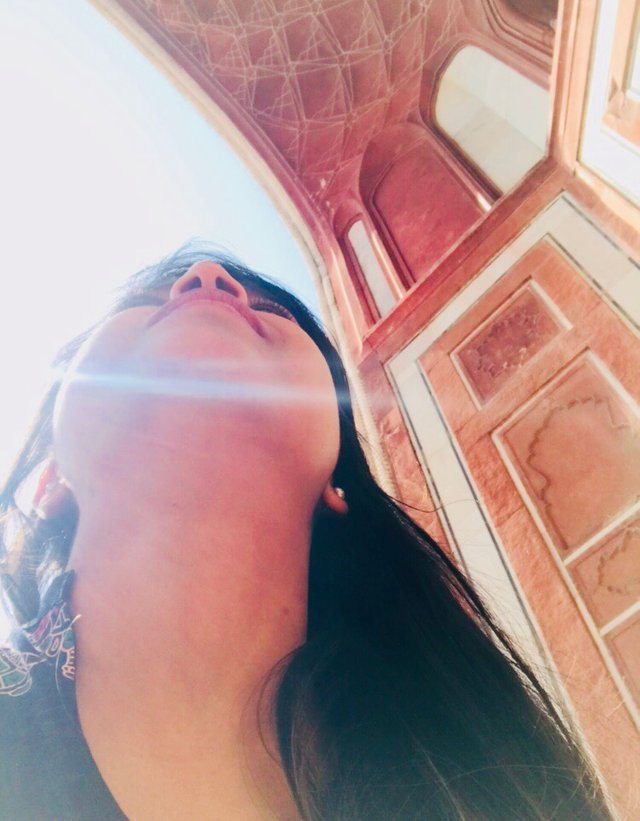 Here is a selfie I took when I was entering through the red door, it was a beautiful sunny day: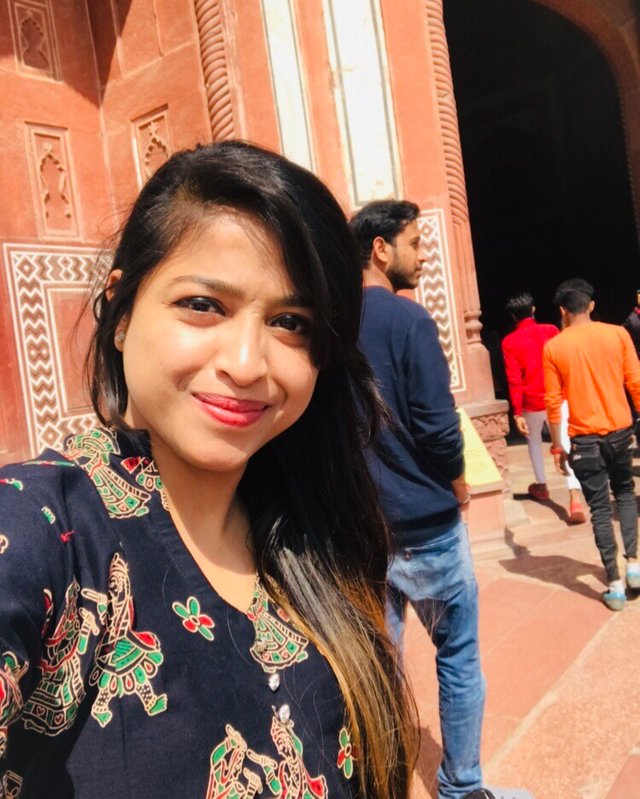 Right when you enter through the door, you will get first glance of Taj Mahal and this will be the exact picture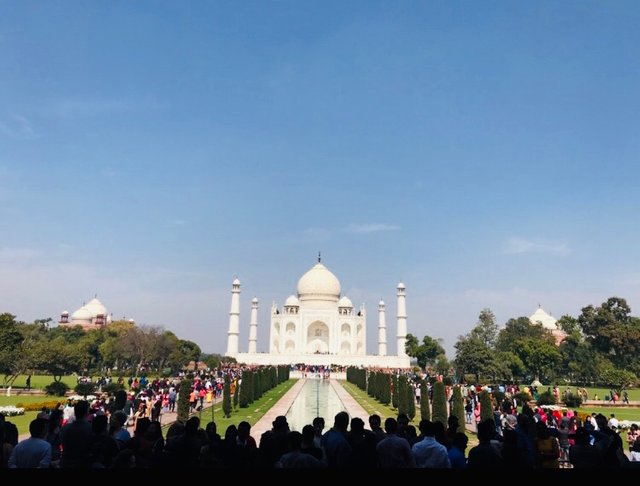 I want to show you all this famous pose which we Indians make with tall buildings. So here my father is acting like he is holding the nip of the dome and I am clicking it. He just had to stand still and main action was done with the camera positioning.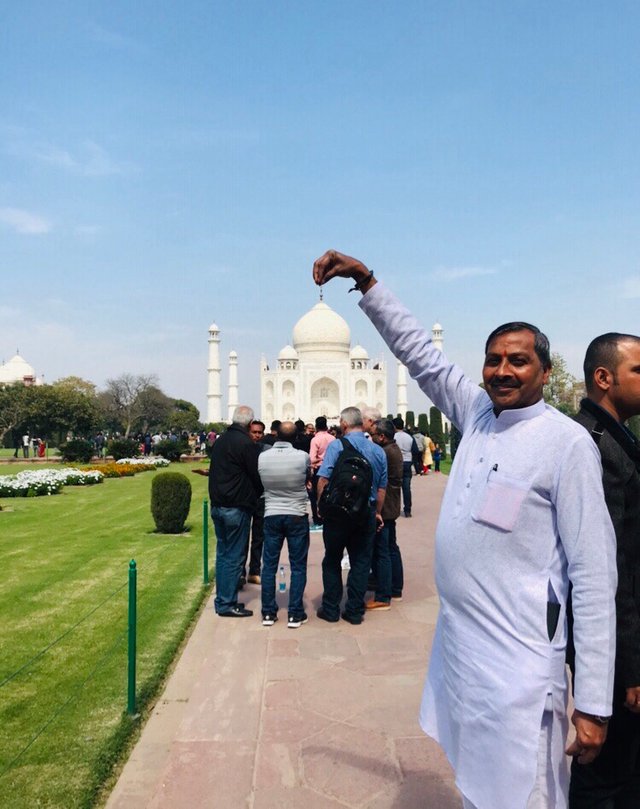 Here are the closeups, you can see some carvings in Arabic language on the building itself: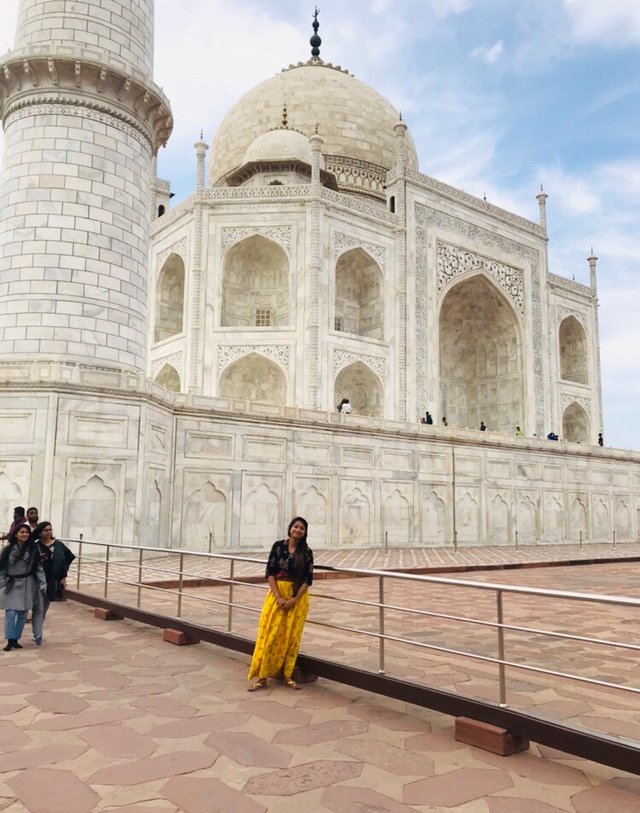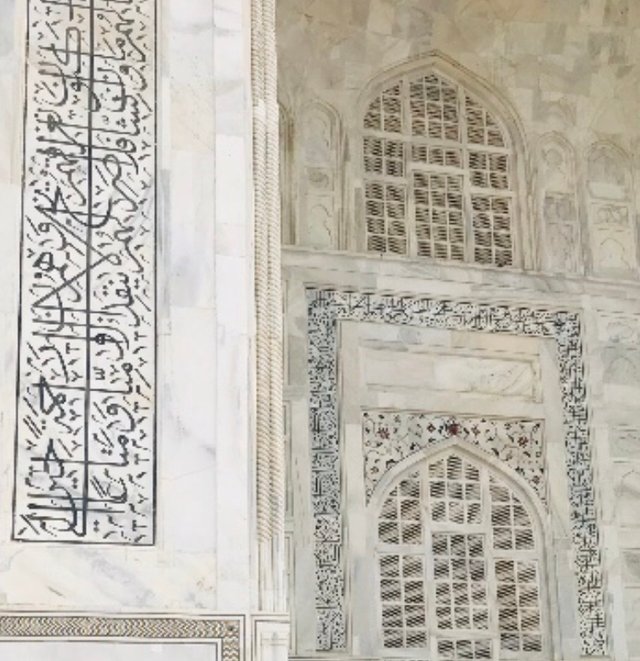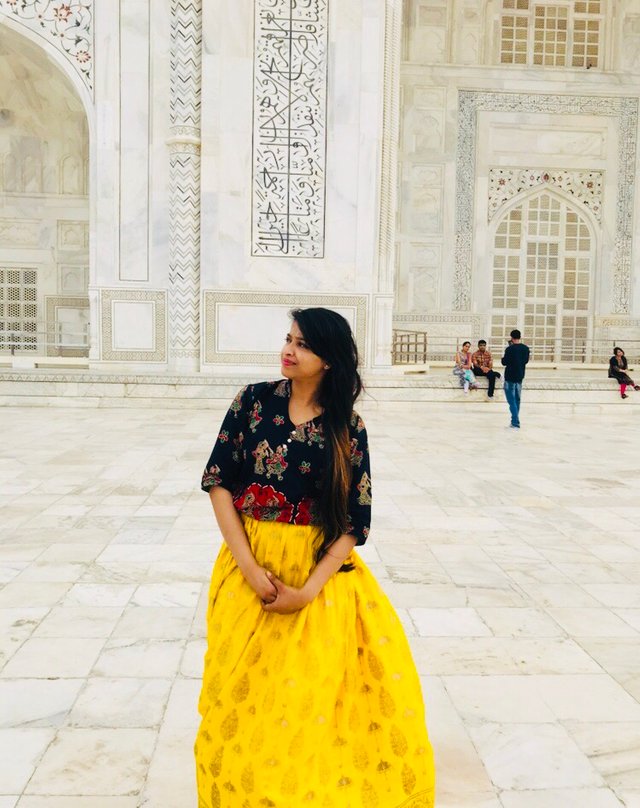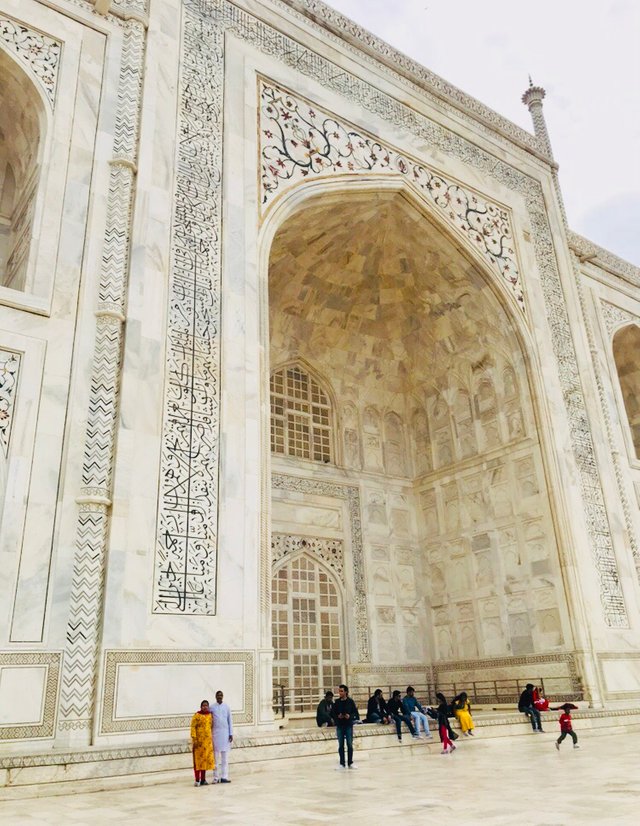 This is when I was leaving and taking a peak at the exit :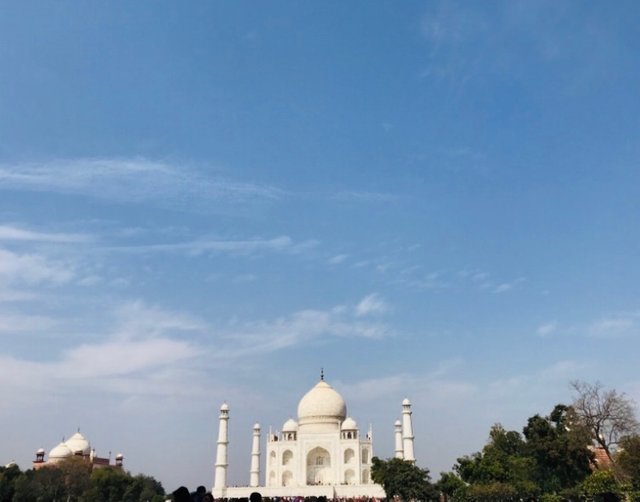 Also I want to highlight my outfit here, which I specifically bought to wear at Taj Mahal. It costed only 16$, both the skirt and the top. I bought them from the holy city of Vrindavan where I visited one more beautiful place, check here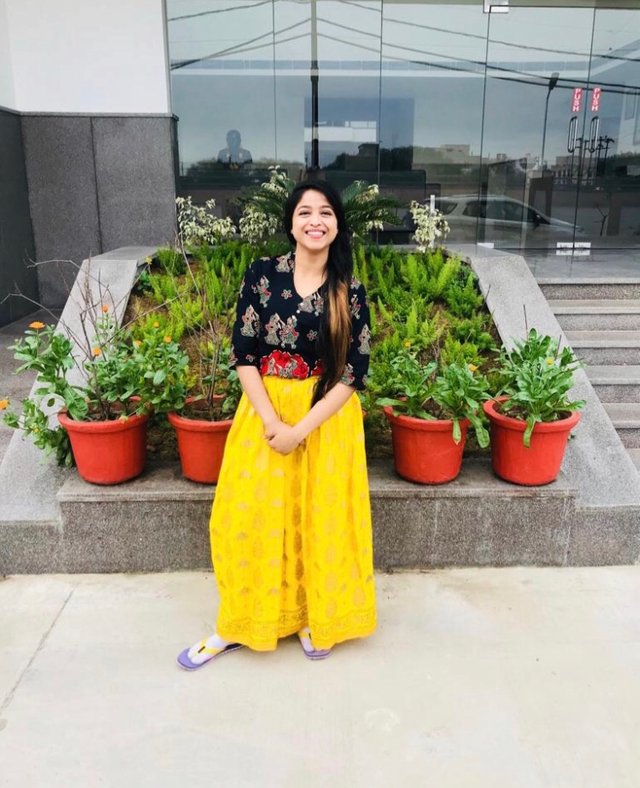 Keep Calm and Steem On
The good times are back :)
Vote for witnesses and help the community.
I have voted for:
@aggroed,@ausbitbank,@blocktrades,@curie,@drakos,@firepower,@followbtcnews,@good-karma,@gtg,@lukestokes.mhth,@pharesim,@riverhead
,@roelandp,@smooth.witness,@someguy123,@steemcommunity,@thecryptodrive,@themarkymark,@therealwolf,@timcliff,@utopian-io,@xeldal
---
---
---
---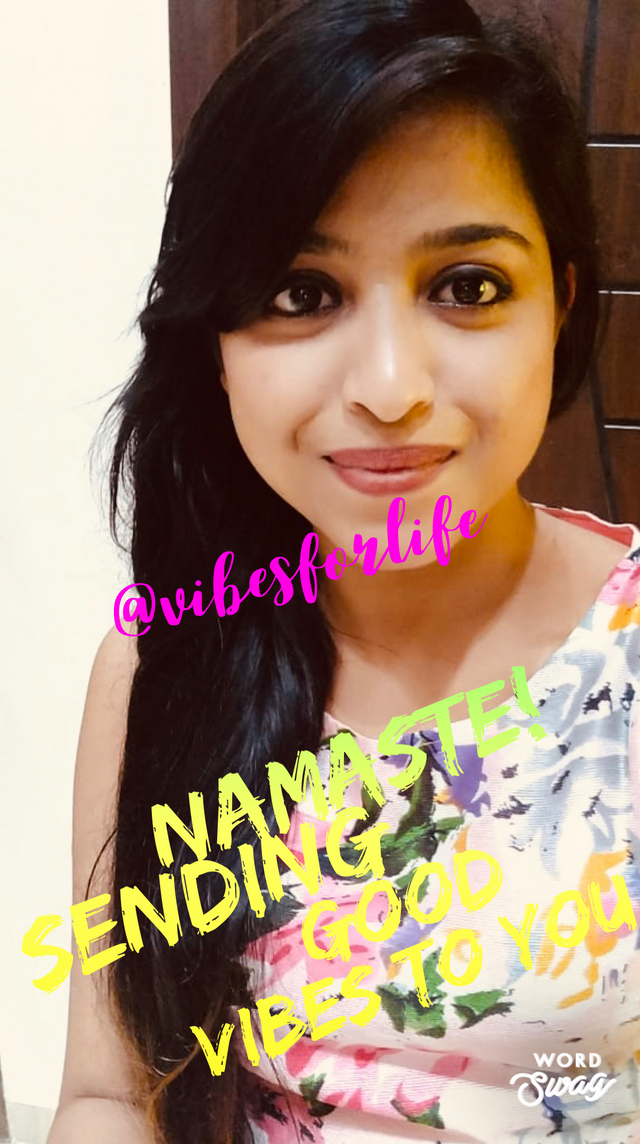 ---
---
---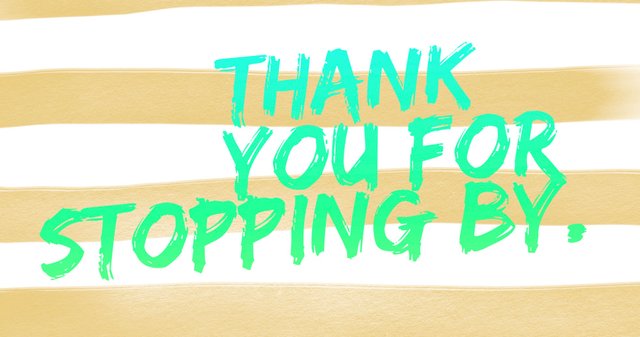 ---
---
---