Indian Supreme Court recently on the request of the government of the Union of India had pushed forward the hearing from date March 29th to sometime in July. It has now set a new date for 23rd of July, 2019 as the hearing date in the ongoing case against the RBI filed by IAMAI.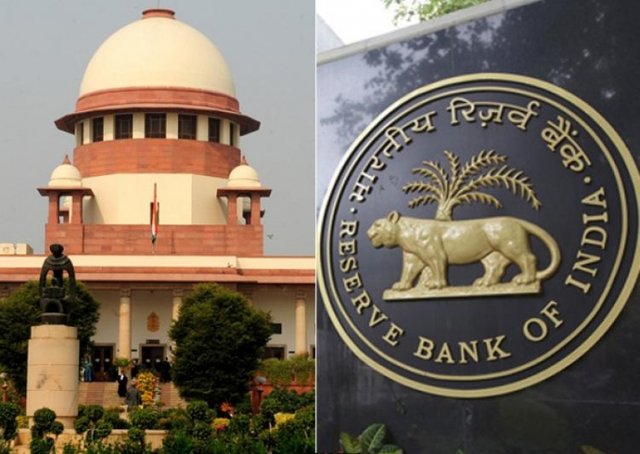 Source
According to an interview with Bitcoin.com Jaideep Reddy who represents IAMAI on behalf of Nishith Desai Associates said the following:
The matter started with a counsel for the respondents asking for a passover of the matter (i.e., for the matter to be heard at the end of the list for the day). However, the Bench stated that the matter should be heard and that a passover would not be entertained," Reddy explained.

"The respondents are both the government and the RBI, among others," he clarified. Regarding the banking restriction, he detailed: Mr. Gopal Subramanium, Senior Advocate for IAMAI, stated to the Bench that this is a matter of high importance and should be heard at length.

The counsel for the respondents then asked for the matter to be heard on a non-miscellaneous day. The Bench accepted this request and has now ordered that the matter be heard on July 23, which is after the court's summer vacation.
When Supreme Court is back from its summer vacation days we'll see the case resume once again. Earlier it was stated that the case was due in court in the 2nd week of July. It has been set close to the last week of the month now.
Currently there is no cryptocurrency regulation and therefore there is no issue in trading or possession. If you are keen on trading in and out of cryptocurrencies you can use WazirX, Giottus, Instashift, Bitbns and others in the space providing a p2p based service.
Coindelta recently shutdown citing banking restrictions and low volumes as the major reasons for being unable to operate. Zebpay shutdown its Indian operations and moved to Malta to focus on EU region.
Coinome has shut down withdrawals and deposits and haven't started any P2P service yet. Unocoin founders were wrongfully arrested last year under the suspicion of running a Crypto-ATM machine in Bangalore while it was only a cash-kiosk for it's customers.
There many other instance of issues faced by the companies and people in this space owing to the central bank's restriction on providing banking access to cryptocurrency exchanges in India.
I sincerely hope that the court maintains the date and we get a speedy resolution in this matter. India is such a great market for cryptocurrencies and innovation has stifled due to lack of any clear policies on the matter.
---
If you like my work kindly resteem it to your friends. You may also continue reading my recent posts which might interest you:
---