Unocoin is one of the top exchanges in India and has been around for a while now. However it seems they've finally succumbed and shut down INR deposits and INR withdrawals temporarily.
This means they can bring it back up again in the future. At this point it is unclear how Unocoin was able to keep their deposits and withdrawals working for this long or if when they will bring it back online.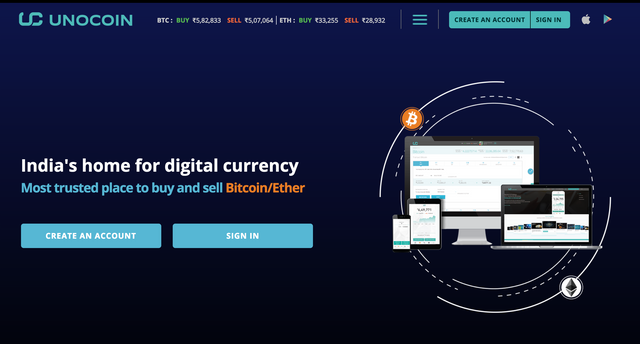 If you are looking for a way to enter and exit the cryptocurrency market India you still have a few choices. You can consider any of the following: Instashift, Giottus, WazirX, Koinex, Localbitcoins and any other platform offering exchange facilities or P2P modules.
A handful of exchanges such as Giottus for example seem to have their bank accounts functional which leads me to believe that some banks are rendering services to these exchanges. But other exchanges might be playing it safe by discontinuing deposits and withdrawals in order to prevent escalation.
Have you been using any P2P service from India lately. How has your experience been so far?
---
If you like my work kindly resteem it to your friends. You may also continue reading my recent posts which might interest you:
---