India: Eleven01 Blockchain Startup Announces Partnership with Korean Blockchain Company
Eleven01 is blockchain startup from India that is building a native blockchain protocol and has announced their partnership with Hdac Technology. The Korean company is working on the various potential and implementation of blockchain technology and was founded by CEO of Hyundai BS&C, Dae Sun Chung.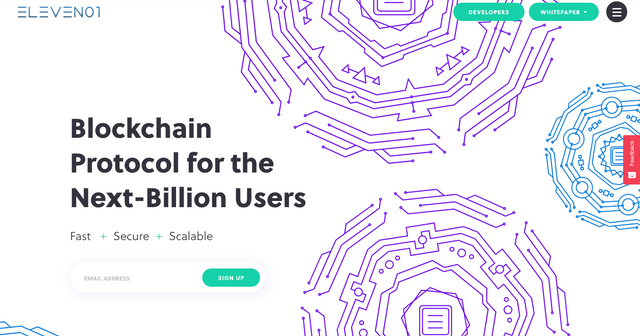 According to CN on the development, Michael Yun, CEO of Hdac Technology, said, "Partnering with the team behind India's first native blockchain protocol is an opportunity that gives us access to explore the blockchain potential in India. We are excited to be a partner in the Blockchain District which has great potential to be the largest development ecosystem in blockchain."
It's great that an Indian blockchain startup is going places with new partnerships. This is important for blockchain sector to grow in India. Recently Eleven01 also launched the testnet for their blockchain protocol. You can read about it in my post here.
CEO of Eleven01, Ausaf Ahmad also added, "Working with a knowledgeable hub as HDAC is a wonderful opportunity. We will utilise this partnership to increase the blockchain related knowledge sharing in the Indian market. In addition to that, we will offer our assistance to Hdac to traverse through the start-ups landscape that offer intelligent blockchain-based solutions resulting in growth opportunities for all stakeholders."
Their team has been working hard to reach their critical milestones and improving their existing protocols.
We have two key launch partners: KhethiNext, a growing agritech startup, and DocsInBlock, a financial documentation blockchain project, to start using and deploying the code to test run the platform."
Overall it's a great news for the small blockchain sector in India which is seeing a steady growth with new partnerships and blockchain implementation in different sectors. The government is far from coming up with a bill on blockchain and crypto regulation but these small startups are focused only the benefits of blockchain tech and trying to solve current problems with it.
The next few months will be interesting as we're likely to see further developments in this space from major companies deploying their blockchain solutions across industry verticals. Hopefully we'll also see a working policy for this sector as well.
---
If you like my work kindly resteem it to your friends. You may also continue reading my recent posts which might interest you:
---