INCREASE YOUR IQ BY LEARNING A LANGUAGE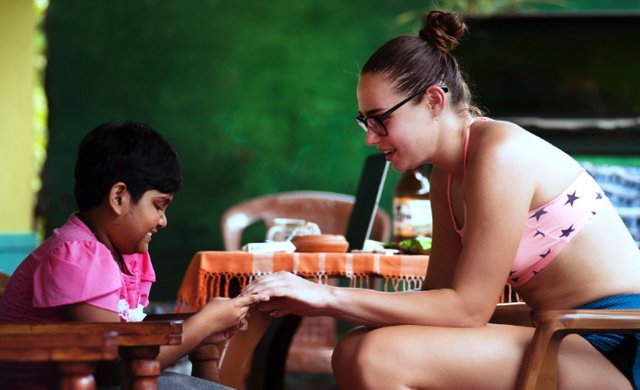 Few subjects can stir the emotions quite so much as the one of Intelligence Quotient, known as IQ for short. Originally the IQ test was developed in France by psychologists trying to separate the lazy disruptive kids, from the ones with genuine learning disabilities.
Today we use IQ as a way to measure the intelligence of any given human being. It is generally accepted that anyone with an IQ score of less than 100 is dumb and anyone with one of greater than 150 is incredibly intelligent; perhaps genius.
As somebody with an IQ of 151 . . . Joke! The last time I took a test it was 134, I have scored as low as 125 and as high as 141, depending on which test I've taken.
I personally don't believe IQ tests tell the whole story, however I do think that they provide a reasonable guideline when trying to work out general intelligence.
I think the reason that IQ tests stir up such negative emotions within people, is that they represent a kind of competition that you're having with yourself.
Before taking the tests I have taken in the past, I have always had a figure in mind that I felt I should achieve.
Even though I love to think I'm unique and special; I'm fairly sure that this kind of thinking is anything but unique.
Therefore it is probably a good theory to explain why people get so angry about IQ tests. I'm guessing the further away a person is from their ideal score, the angrier they are.
I know this because the time I did score 125, I was certain that I was going to get in the high 130s. So instead of looking inside myself; I questioned the validity of the test.
A lot of this anger comes from the fact that a large majority of us, are very fixed-minded when it comes to our intelligence.
That is to say; we believe that once we pass a certain age our IQ is set in stone.
A large majority of us, quite wrongly assume that we lose our ability to become smarter passed a certain age.
This assertion, is demonstrably untrue, not only are we able to increase our intelligence from the cradle to the grave, we often do so without even realising it.
How We Learn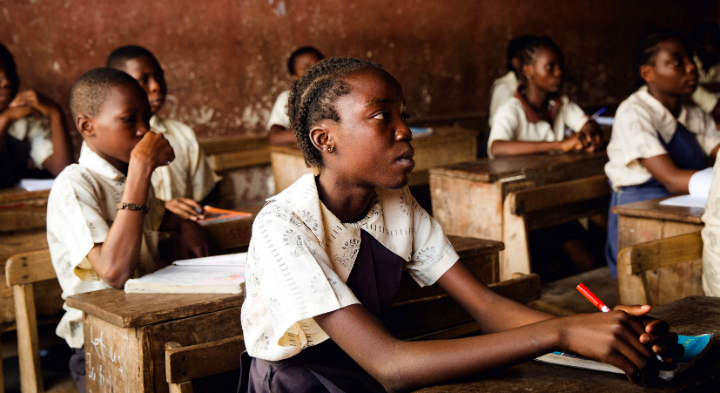 Learning is simply the word we give for the process of acquiring a new skill via repetition.
Not surprisingly, when we do something over and over again whilst paying proper attention, we become confident enough in the practice to say; we know how to do it.
This exactly mirrors what is going on inside the brain, whereby certain connections between neurons are strengthened through the repetitive process.
The more connections a person has, the cleverer that person is said to be.
You can best visualise this process of strengthening connections, by imagining you are situated on a beautiful sandy beach.
Scattered along the beach are a selection of huts, inside each of these huts are people who want to learn from each other, however they have nothing to write with or on, and they don't have the internet.
The only way you can learn on this beach, is by walking over to somebody else's hut and getting them to verbally teach you whatever it is you're trying to learn.
Now imagine that you are in one of these huts, and there are two people you love learning from. So each day you walk from your hut to the first one. When you are finished you walk back home, and then make the short journey to the second hut.
Now imagine that you did that for years; as you can see, the pathway from your house to the two huts you enjoy learning from is well worn, and the grooves have been cut deep into the sand.
One day you decide that you want to go to another hut, unfortunately the pathways that you have made to your favourite places of learning are several feet deep, and trying to clamber out of them and over to some fresher sand is extremely tiring.
When you try and climb out of the deep pathway, you simply slip down to the floor. In the end you give up, because it is easier to follow a path that you have carved out so well, than to try and make a new one.
This is a fairly accurate analogy for what happens inside your brain when you learn something, and subsequently when you try and learn something new.
Imagine your native language as the well-worn pathways to one of those huts, trying to learn another language is like trying to clamber up to fresh sand to make a new path.
This essentially is why it is harder for an adult to learn a new language; harder, but not impossible.
Understanding The Structure Of Language
Within the human brain, there are two main areas where language is processed. Named after the neuroscientists who discovered them, they are known as Wernike's Area and Broca's area.
In most people (circa 97%) these speech centres are located in the dominant left hemisphere of the brain. Up until fairly recently it was thought that language was completely homogenised within these areas.
However it has been shown that the right hemisphere does indeed play a part in the comprehension of abstract words and phrases.
The human race has evolved the ability to speak any language on Earth. Which one you eventually end up speaking will of course largely depend upon where you are born.
If you are lucky enough to be born into a bilingual household, then, through the will of your parents, you will grow up speaking two languages.
We can see that while bilingual children may develop their language abilities at a slower initial rate than their peers. Their comprehension rates are much higher than children with just one language.
This is a phenomena you may have even experienced yourself. If your main language is English, then when you were learning another European language, you may have found that your understanding about the structure of English increased.
Learning a second language as a child, creates indelible links to the limbic system in your brain, which is directly responsible for the processing of emotion.
Therefore a language learned whilst young, will feel no different from your mother tongue.
However all is not lost! You can still reap the benefits of learning a new language later on in life.
In a minute we will talk about the best ways to learn a new language; however first I want to talk about what you will get out of learning to speak a different tongue.
The Seven Wonders Of Language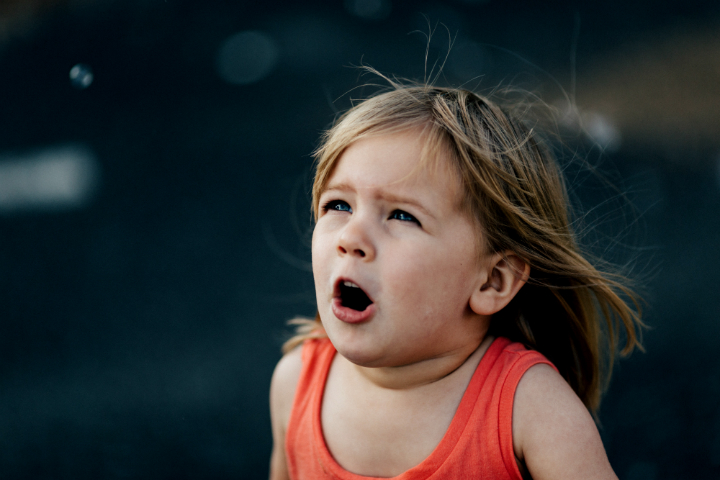 Increase your IQ - By learning a new language you are teaching your brain how to recognise and negotiate meaning. These skills lie at the heart of intelligence, and they will help you to do the same for other more general tasks.

You improve your mother tongue - Learning a foreign language draws your focus to the mechanics of language, from grammar, conjugations, to sentence structure.
This will highlight to you how language can be structured and manipulated. Which are skills you need when writing, editing or even constructing an argument.
Become a better listener - It has been shown that people who are learning (or who have learnt) a foreign language show increased listening skills, as they are used to listening out for discreet sounds.
As above, listening is a key component when constructing an argument. The best salespeople tend also to be the best listeners.
Become an expert decision maker! - This one is stunning, and if there hadn't been research to back it up, I may not have believed this one.
Research from the University of Chicago, by by psychologist Boaz Keysar reports using a second language reduces or eliminates certain biases that otherwise infiltrate our decision-making. Specifically, our aversion to potential loss.
So if you wan't to make sure you are making those correct crypto currency decisions; entonces hablas Espanol!
Improve your memory - This is kind of obvious but it still needs saying. People who speak more than one language, also have more than one set of grammatical rules to remember.
It has been shown that the memory of bilingual people, especially when it comes to remembering lists, have better memories than single-language speakers.
Increased perception - A study from Spain's University of Pompeu Fabra revealed that multilingual people are better at observing their surroundings.
This makes perfect sense, when you're learning a new language you have to pay attention to minute, nuanced details. You are effectively giving your "perception muscle" a work out.
Stave off Alzheimer's and Dementia - In some ways this fact is at first counter-intuitive. However it makes sense that a well worked brain, will deteriorate slower than an under worked one.
Many studies have been done in this area, the studies take in socioeconomic differences between subjects into account.
The results remain consistent, monolingual adults have a mean age of 71.4 before getting Alzheimer's/dementia. Whilst for bilingual adults that age increases to 75.5.
The eighth wonder - Learning a new language opens you up to new cultures. You will find that you have a new understanding, which ultimately can lead you onto a whole new path of discovery.
What's not to love?!
In the next article I will talk about different methods for learning languages, I will also talk about learning pairs, and how you can increase your retention by learning your chosen language along with another skill.
SO THERE WE HAVE IT FOLKS; WHAT ABOUT YOU GUYS, CAN YOU SPEAK A SECOND OR EVEN THIRD LANGUAGE? HAVE YOU ALWAYS WANTED TO LEARN BUT NEVER GOT ROUND TO IT? DO YOU HAVE ANY AMAZING LANGUAGE APPS TO SHARE? AS EVER, LET ME KNOW BELOW!