#ilovesteem campaign with @wherein and @stephenkendal
Ladies and gentlemen, our fellow WhereIn user, Steemit users, and fellow community supporter, we would like to take this opportunity to thank Steemit Inc for their generous delegation for our expansion of our dApp. In view of the flux of users coming back from different places, allow us not to mention their name, we would like to welcome all users from other community as well.
If you noticed(and understand Chinese), we have roll out our 2nd phase of community curation program on Saturday, but we did not announce it in English. Reason being, there only a handful of English content creator. There's no point that we appoint English curator in the team, and the curator is there to curate his own content? Don't we make any sense? So, the curator program will be here, in English, when we have a small community that uses WhereIn as their main posting application.
So, where do we get our English user? This is the post where we announce our next promotion program. We will be hosting a two weeks of I LOVE STEEM campaign with WhereIn Android App. We encourage users to make a short post with our dApp WhereIn Android, which can be download via http://www.wherein.io We understand the need of IOS version, we have a small challenge in getting our IOS version online due to some verification issue with the officials, so the launching of Apple version were not be able to roll out at this time. Please bear with us for the time being. If you would like to make an Android emulator on your computer and install WhereIn Android, that will work the same too.
Ok. That went too far. We would like to call for a 2 weeks I LOVE STEEM campaign. Previously we notice @stephenkendal #ilovesteem campaign proven to be very effective and we would like to make this campaign a head turning one. In return, we would also like to invite the initial initiator of this tag #ilovesteem @stephenkendal to be our ambassador for this program in order to promote #steem #steemit and #wherein.
Some of the sample submission previously as below:
https://steemit.com/ilovesteem/@diogosantos/i-love-steem
https://steemit.com/ilovesteem/@ellybraimah/i-love-steem-6cjwnlu6
https://steemit.com/ilovesteem/@theresa16/i-love-steem-az1ukhlu
https://steemit.com/ilovesteem/@isabelpena/i-love-steem-campain
These are some of the entry that we love. Tell us, if these post doesn't belong to WhereIn App, where should it be? The rule of participation is simple:
Issue a post with WhereIn App
Take a selfie with yourself holding a piece of artwork, with date, your STEEM account handle, and clearly shown the art work of I LOVE STEEM. Who knows if you're going to draw on the wall by the street, but we are not responsible for your act of vandalism. Preferably do it at the sandy beach where the sand can be rearranged easily without damaging the environment.
Tag us in #ilovesteem
All submission should entitle a certain percentage of upvote from our 1mil SP depending on our curator's discretion. All votes are final and we do not change vote. If you think it worth more, make another post. Spam us to show us how much you love STEEM by using our WhereIn App, we will be glad to send you your votes!
Reblog not required, but if you reblogged, make sure you take a screenshot, come back to #steemit and put the screenshot in your comment section. We prefer Twitter, Facebook, Instagram, Reddit, or even your local messager system like Tencent WeChat or Line feed.
All submission must be submitted before June 30, 2020 your local time. We're not really that particular, but we need to control our voting power as well. So, ideally we will stop voting after July 1st of 2020.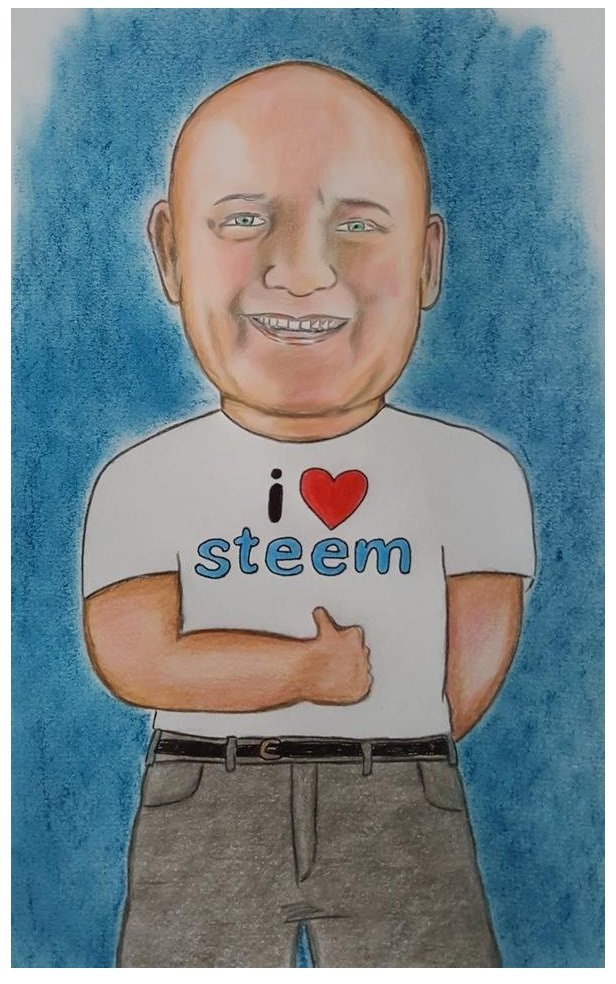 Credit to:
@jenina619
---
WhereIn App is a short APP that allow users to upload photos and make short blog or feed entry on our frontend, and the frontend will post user's feed onto their Steem account. We would like to take this opportunity to encourage users to try our newly launch Android version.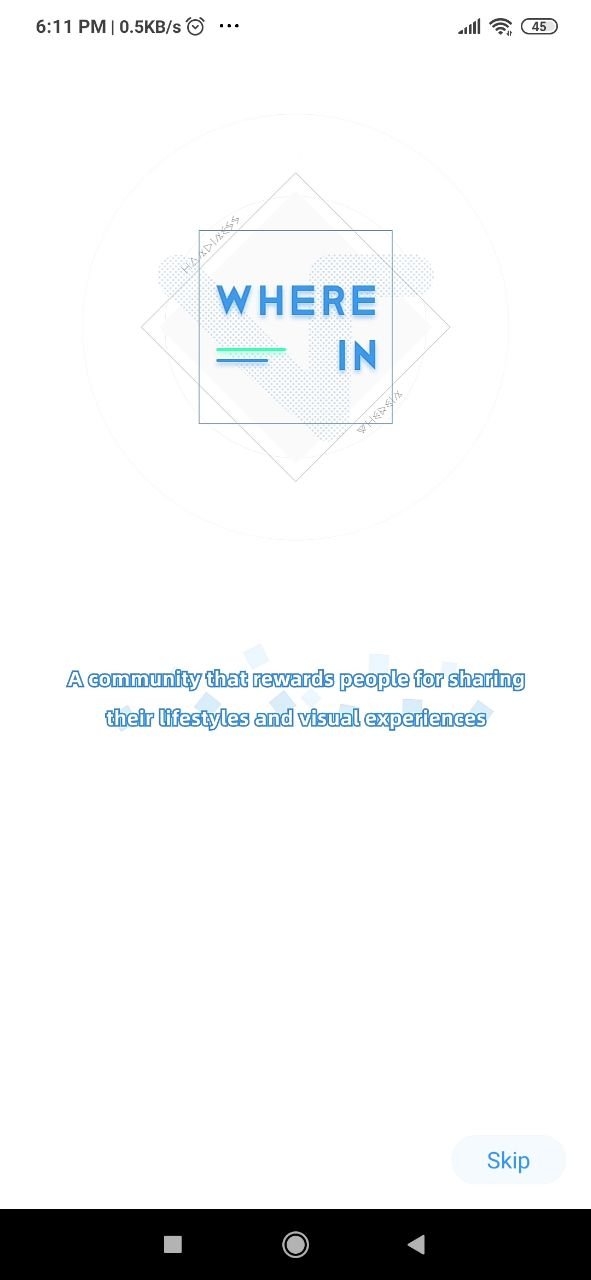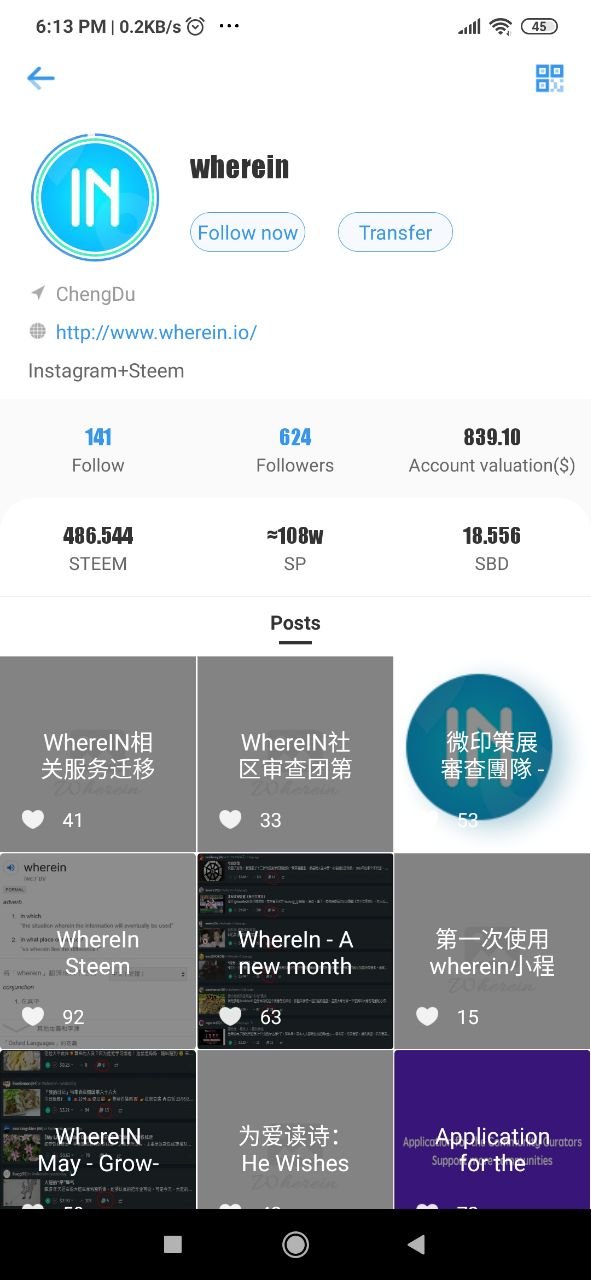 We would like to call upon English users to start using our WhereIn Android app. Anyone be creative enough to make use of our app to write a user guide on how to download, post, we will be curating and giving generous upvote for the contributor. However, there is one condition, the post must be authored with WhereIn App or our curator channel will not be able to see your post.
---
Our core value is to bring STEEM to everyone, to build a community within a decentralized blockchain, to keep everyone work together for a bigger goal
Vote for WhereIN witness
Our WhereIN witness has been serving the community for some time now. If you have not vote, please do support us at @smt-wherein
* https://steemconnect.wherein.mobi/sign/account-witness-vote?witness=smt-wherein&approve=1 (if you're in a country having trouble to sign in via steemconnect)
* https://steemconnect.com/sign/account-witness-vote?witness=smt-wherein&approve=1  (normal sign in with Steemconnect)
加入Wherein社群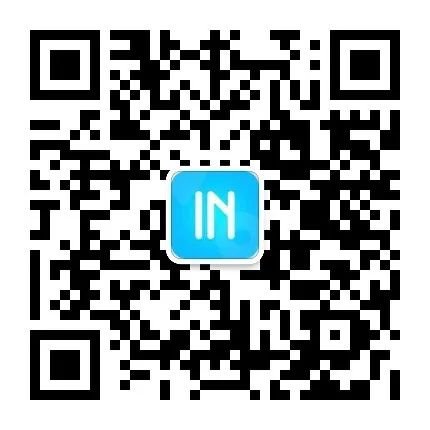 扫描二维码
加入我们
添加wherein小助手微<cnsteem>
备注「加入wherein社群」
小助手会邀请您进入wherein交流微信群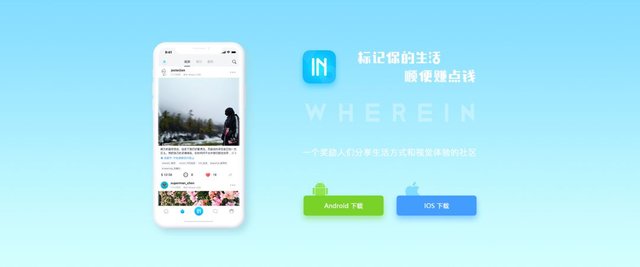 WhereIN——国内首款基于Steem区块链的社交媒体应用