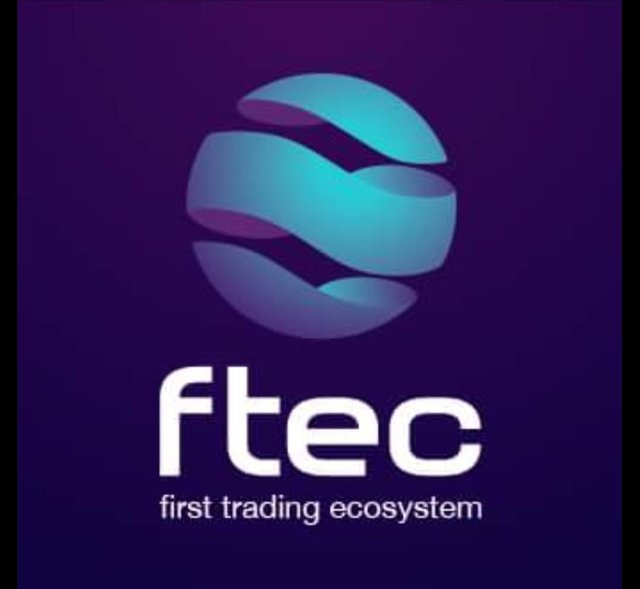 INTRODUCTION.
A search about crypto trading on the internet pops up not less than 24million results, implying that the crypto trading subject is of utmost interest.
The volatility in the coins is what makes crypto trading profitable, the coinmarket cap currently has a total of 1601 cryptocurencies with a market cap of $270Billion and about 11539 markets.This is indeed a wide market to trade, how do you even select which coin yields profit? with the current prolonged bearish market,tons of crypto traders closed positions as they count their losses. New entrants into the market don't stand a chance as trading became competitive, advanced and specialized.
Crypto trading still in its infancy has been plagued with market manipulation, fake news, inefficient trading tools, delayed arbitrage trade executions, disparity in price of coins across exchanges, ineffective trading bots and emotion laden trading styles employed by inexperienced traders to mention just a few.
FTEC having considered some of these challenges, improved on their working app, namely the https://coinjot.com and https://cryptoangels.io to create an all inclusive trading tool package on the FTEC Blockchain platform, where subscribers (both old and new) can close positions and smile to their wallets.
FTEC PLATFORM.
The FTEC platform is an holistic Ecosystem for all traders, the aim is to add professionalism to crypto trading art as against the gambling style of inexperienced crypto Traders and to assist experienced Traders to become effective .The platform combines Artificial intelligence, intelligent services and neural networks to pilot each of the 15 service solutions available on the platform. The neural networks and AI is used for information flow filtering and social media information like twitter,this module package automates the Fundamental Analysis aspect, while intelligent services is used for Algorithm trading, covering the Technical Analysis aspect of trading, thus reducing the endless hours spent on reading charts. These three components, Artificial Intelligence, Intelligent services and neural networks are in turn powered by the Blockchain technology using the ERC 20 token FTEC . The platform solves the challenges associated with crypto trading.
Simply put, the platform is an holistic one, once subscribed, trading becomes effective, saves time and offers an improved profit margin. Trading decisions are based on automated Technical Analysis and Fundamental Analysis.
BRIEF OVERVIEW OF THE FTEC PLATFORM SERVICE SOLUTIONS.
Access to each of the services require a Subscriber to hold a specified quantity of tokens in his wallet.
• Smart trading -auto trades.
• Global price analyzer-tracks profitable coins to trade in the market.
• Price notification.
• Arbitrage assistant-tracks arbitrage opportunities across exchanges to open profit windows.
• Exchange order management -auto set stop loss, at the same time close profit positions before stop loss is triggered.
• Adaptive social assistant and Analyzer of news-tracks FA updates through social big data platforms.
• Anomalous volume analyzer-tracks coins with volume build up indicative of a viable coin for profit.
• Traders behavioral analysis-eliminates emotions associated with trading.
• Crypto academy.
• Telegram Assistant.
• Desktop and Mobile app for the FTEC platform.
• Traders portfolio management-keeps track of your coins.
Competitive advantage the FTEC platform has, is the all encompassing trading tools and assistant deployed on the Blockchain to create a community of effective crypto traders.
ICO AND TOKEN ECONOMICS.
Ico is live, payment is in Ether, soft cap has been reached, KYC required, restricted countries are US and China.
Total type:ERC 20
Token name: FTEC
Total supply: 998,400,000.
Team information are available on the official website.
IMPORTANT LINKS.
Websites: https://ftec.io, https://ftec.ai, https://ftec.tech
Telegram: t.me/ @FTECofficial
Bitcointalk thread. https://bitcointalk.org/index.php?topic=3168899
https://bitcointalk.org/index.php?topic=3168899.0
Written by Funmmi2
Bitcointalk Profile link: https://bitcointalk.org/index.php?action=profile;u=2100818
If you find this article interesting please drop a like or post a comment.