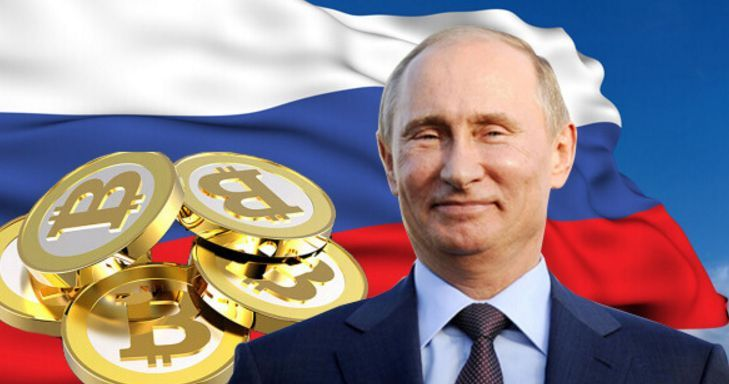 Big Russian $$
As Russia prepares to legalize Initial Coin Offerings, another company co-owned by Russian President Vladimir Putin's internet ombudsman Dmitry Marinichev is planning to raise as much as $100 million through an ICO in order to help Russian entrepreneurs compete with China's Bitcoin mining supremacy. Russian Miner Coin (RMC) is going to issue tokens in exchange for Bitcoin and Ethereum and use the subsequent funds to build mining infrastructure in Russia, and according to Bloomberg, RMC token holders will have the rights to 18% of the revenue generated by the company's mining equipment. That's big incentive for RMC holders, which creates added legitimacy and sustainability to the push.
Dmitry Marinichev says RMC will use semiconductor chips designed in Russia, otherwise for satellites, to minimize power consumptions in cryptocurrency mining operations. Putin's internet advisor added that Russia has the potential to be a dominant player in the cryptocurrency mining industry, stating:
Russia has the potential to reach up to 30% share in global cryptocurrency mining in the future.
Russia has a staggering 20 gigawatts of excess power capacity, which makes consumer electricity prices as low as 1.3 cents (80 kopeks) per kilowatt hour; which is reportedly (and surprisingly) less than in China. This surplus would give Russia a big edge over China given that the biggest costs associated with bitcoin mining is indeed power consumption.
Bitcoin mining is an energy intensive process that generates new tokens and adds new transactions to the blockchain. Currently, miners get a 12.5 BTC (about $54,000) reward for discovering a block (can someone remind me why I'm not mining?). Additionally, miners are awarded users paid transaction fees as incentive.
Billion-Dollar ICO Mania Goes Soviet
A wide range of ICOs have recently raised millions of dollars within just a few hours ($1.2 billion in total in the first half of 2017 was reported by CNN), often with much more than just a grand idea and a snappy whitepaper. RMC's ICO may very well be a way for Russia to instantly secure the $100 million necessary to tackle China's bitcoin mining supremacy and become big competitors and/or take over the market completely.
Putin's internet ombudsman's company is the latest to join this year's ICO mania, and others are likely to follow suit. In fact, Estonia recently announced that it may issue its own national digital currency (Estcoin), which would be the world's first government-backed ICO. Hold on to your hats ladies and gentleman...this ride is about to get bumpy.
Much ❤
@Tayken
Credits:
Header Image
---
♡ ♡ ♡ ♡ ♡ ♡ ♡ ♡ ♡ ♡
Connect on: Instagram | Twitter | Facebook | Snapchat

Support My Blog-Shaped Pirate Ship: 1EB9MEfCC3fYo6dmW7zuWFJDVC53GVNA8J (BTC)
♡ ♡ ♡ ♡ ♡ ♡ ♡ ♡ ♡ ♡