I got into marketing a few years ago, wherein I studied everything, i.e. from PPC campaigns on Facebook, Google or other platforms to SEO.
I found myself much more enthusiastic about SEO. This was because the only way to do a great SEO work is by creating a high quality content that gives real value to the readers.
When I discovered the crypto world more than two years ago, I noticed a huge issue. Most of the ICOs are just trying to focus on shilling instead of delivering a real value to their followers/readers/users.
The problem is the System:
ICOs are like a time bomb. They have a short duration to create an insane buzz around their project. Due to intense pressure and tight schedules, many ICO's release low quality content and promote it with full power. That's one of the reasons why you see a lot of criticism from the traders' community for new ICO projects.
Things that would have worked a few years ago won't work nowadays. People have started to realize that they don't need different coins, and this realization makes it all the more difficult to receive the crypto community's attention and create buzz around your ICO.
What can we learn from HubSpot:
HubSpot is an inbound marketing software platform that helps companies attract visitors, convert leads, and close customers.
The reason I'm giving HubSpot as an example is that learned a lot from them. It took me more than two years to realize that the way I was promoting my online businesses was completely wrong. I was focusing only on my business and promoted it like it's the best service in the world without delivering anything real to back my words.
Besides that fact that HubSpot is a great company, they also know how to give indirect value to their company by providing free tools and tutorials to their target audience. They understand their users and then create solutions to some of their problems.
For example, their target audience are people, who are into: Marketing, Sales, Online Businesses.
All these people use their business email on daily basis. HubSpot recognizes an opportunity, and builds a free tool to solve this problem (It probably took them only a few hours to build and no real price cost).
Don't forget to Google 'create email signature online' and you will probably find them within the top 3 results.
How Can ICO's shill less and focus more on value:
Stop With The Narcissism: The first step is to speak less about how great your company is and how you are going to change the world, and more about your target audience and how you are going to improve their lives.

Create Content which Your Target Audience Actually Cares About: Most of the ICOs we work with at GurrrillaBuzz face this problem. They create content that no one besides them actually cares about.
So what type of content works?
Lists, Infographics(or original media content) and unique titles.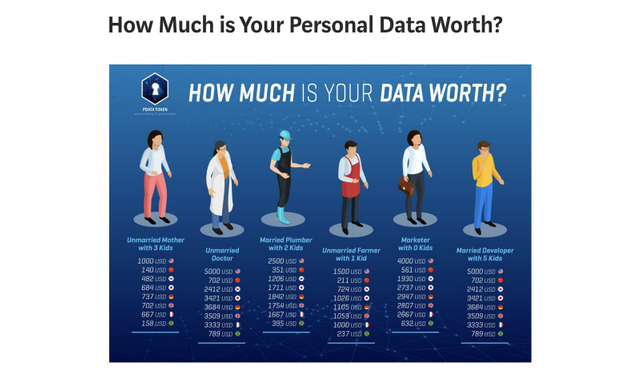 example of original content with a title that people are more likely to share & actually read.
Here in GuerrillaBuzz:
We are taking marketing to the next level by creating and distributing valuable, relevant, and consistent content to attract and retain a clearly defined audience.
We also have a thorough ICO marketing guide that I'd reccommend reading if you want to learn more!