---
THE HIGHEST LEVEL OF SECURITY,

TRANSPARENCY, AND AUTHENTICITY THE ART INDUSTRY HAS SEEN
---
White Paper
---
Forgeries cost investors hundreds of millions each and every year. ArtCoin's state-of-the-art image authentication software eliminates the risk of art fraud, preventing forgery. Thanks to the unique fingerprint of each artwork, that gets logged on the blockchain along with its provenance and history, the art industry now has an unprecedented level of transparency and security.
---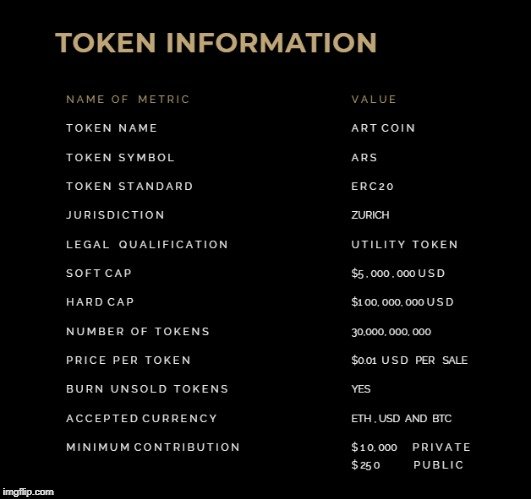 ---
Road Map
---
Stage 1
Early Investors Can Purchase Our Tokens At $0.01,
This Stage is Invitation Only. Sale lasts until March 15 2019.
Only initial investors who are in close contact with ArtChain can purchase Stage 1 tokens. These investors have a deep involvement in the project and their valued feedback has helped to shape our work. The invitation to the initial offering of tokens at the lowest possible price is a reward in gratitude for their contributions.
---
Stage 2
In April of 2019 Tokens will go on sale for $0.03.
This is the lowest possible price for investors who were not part of the invitation-only Stage 1 offer. They'll receive the highest return for their investment, and it's this would be a great time to make a large-quantity purchases if you missed out on Stage 1.
---
Stage 3
PRE-ICO EARLY BIRD Begins in May 2019
Tokens go on sale for $0.05
A great middle ground for those investors who preferred to wait and see if the ICO was a success. Don't wait too long as our next stage will double the price.
---
Stage 4
ICO – Starting in Sept 2019 Tokens will go on sale for $0.10
The general public gets access to tokens during this most published sale. Support is growing, development is racing ahead, and we're ready for a large investor influx. The ArtChain app is rolled out, with the first works of art being recorded on the blockchain. Tokens will be listed on cryptocurrency exchanges following the ICO.
---
Stage 5
30 Post ICO will be the time for us to be listed on exchanges.
---
The Team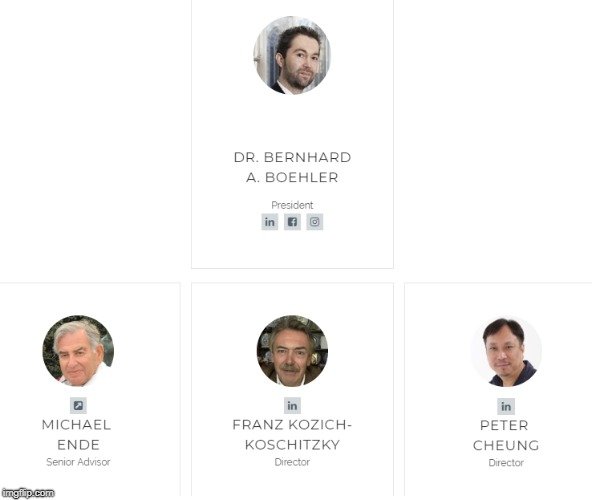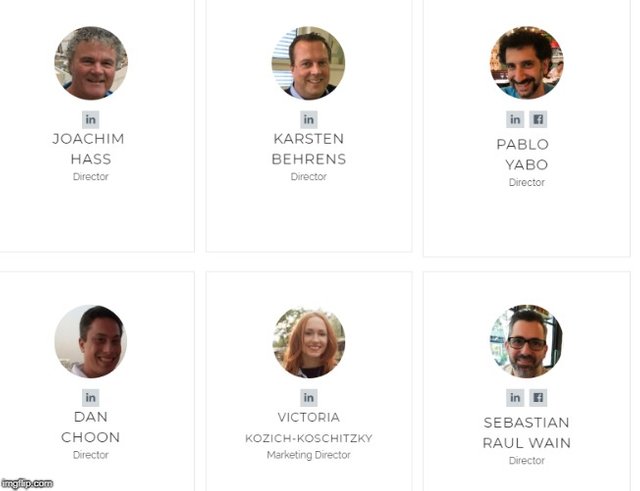 ---
Our Social Media
Facebook: https://www.facebook.com/artchain.ai20
Linkedlin: https://www.linkedin.com/company/artchain-ai/
Twitter: https://twitter.com/Artcoinai
Reddit: https://www.reddit.com/user/Art-coinAI
Telegram: https://t.me/artcoinai
Instagram: https://www.instagram.com/artcoin.ai/
Vimeo: https://vimeo.com/channels/artcoin
Medium: https://medium.com/@artchainai
Google + : https://plus.google.com/112617871411773898553
Pinterest: https://www.pinterest.ca/artchain20/
Youtube: https://www.youtube.com/channel/UCwVqhxQgTiBiVxKr1USyYIg
Bitcointalk: https://bitcointalk.org/index.php?topic=5094737.new#new
MIX: https://mix.com/artcoinai/posts
Tumblr: https://www.tumblr.com/login?redirect_to=%2Fblog%2Fweartcoinblr
---
An Interview With The President