How does it feel to be a minnow? || Steemit Multi-account abuse and Self-Jerking explained.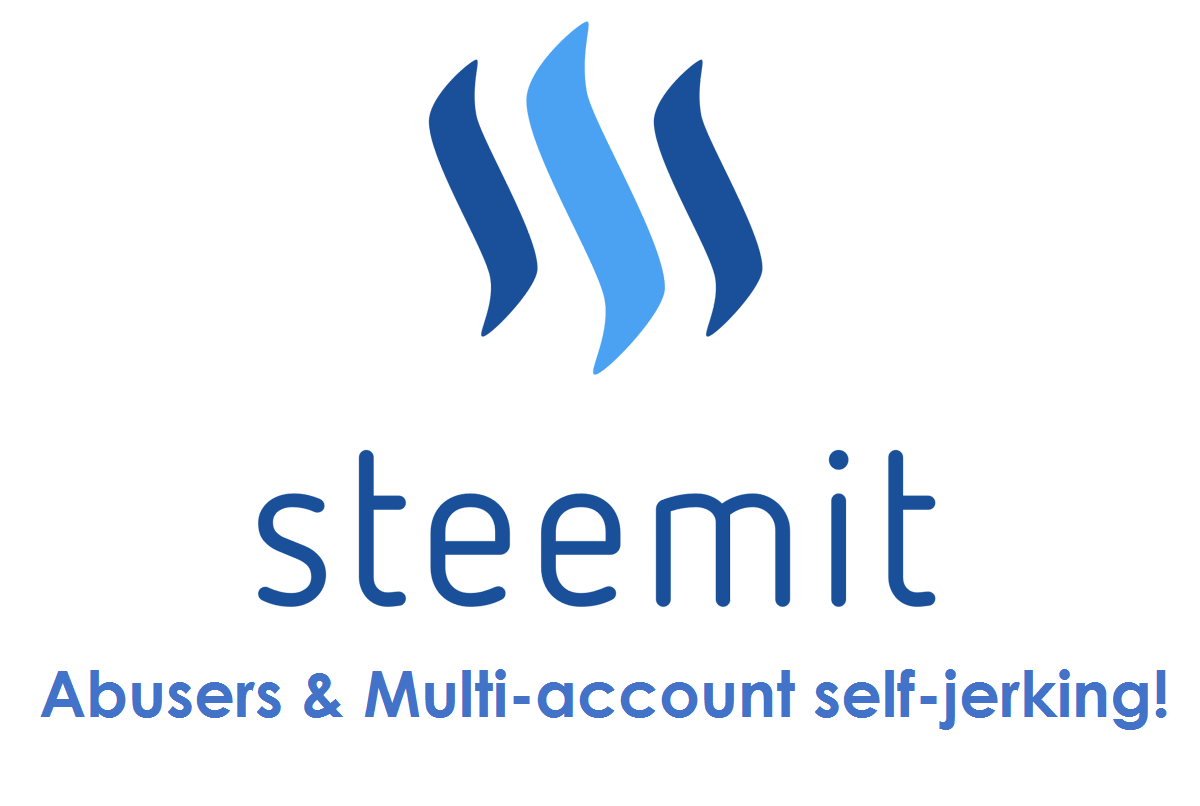 So starting of with a question how does it feel to be a minnow?
Most of the people will say it is good, it is awesome, I quit my job for full time steemit and blah blah blah........
You know the truth, most of those who say these have multiple accounts on steemit, they self-jerk with the free steem they get from the @steem account. They keep on increasing that circle to hundred plus and then increase their SP and leave their jobs and shit cause they got what they want FREE MONEY!. I mean who doesn't want money without doing anything and just by sitting and posting shit.
Let's do some math over here.
A new account created via @Steem have following things :
Steem Power In Delegation - 14.5 SP.
Steem Power Organic - 0.5 SP
Total SP - 15 SP
One upvote value - $0.003 [note: its not USD, its STU = Steem Token Units, the value unit that is displayed by default on Steemit.com]
Per Day Upvotes Made - 10
Total Value of all the upvotes per day - $0.03
Now how does this self-jerking works for a starter?
Steemit.com requires two things to create the account. One is an E-mail Id and another thing is a mobile no. Now E-mail id can easily be made using any temporary email services. Now for mobile number you might say it is not as easy to get one, well only if you don't know the right way. To be specific in my country and some other countries I know of, obtaining a mobile number is as easy as saying DUH!. Like you just need a few dollars and there you go, you have your number as many as you want not infinite but yeah probably around 200+ a person can have it.
Ok so back to self-jerking steemit platform. Now you must ask I tried registering with another phone number and email id but it doesn't get approved. For that the reason is your IP address if you use the same IP than it won't work. Steemit have a rule of 1 account for 1 IP as per what I know. Ok so how do the steemit self-jerkers get away with that. They use various VPNs, and all other stuff to change their IP and make multiple accounts.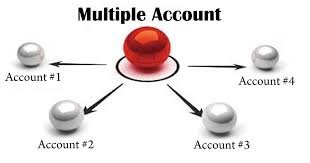 So how many accounts can a user make?
As many as they want. It totally depends on how many contact numbers he can get. From 5 to maybe 1000+ who knows.
How much a self-jerking multiple account abuser makes in a month?
So let's again go with some math,
One account per day total upvote value = $0.03, as stated above which means total of a 10 upvotes per day.
Let's assume our self-jerker multiple account abuser "X" have made 1000 accounts.
So total self-jerking upvote value = $0.03 x 1000 = $30
So in a month total earnings of our self-jerker X = $30 x 30 = $90.
So taking current value of Steem/SBD at 3 USD it is = $90 x 3 = 210 USD per month.
[I have taken the whole amount cause, Curation, SP and SBD are all in those accounts]
That is just a month.
Image Source
Now if we take a normal minnow who wants to make name via just pure blogging. His first month will be just a few dollars.
Second month he will join a few communities making friends trying to increase his network and most possibly will reach to
a dollar a post thing and posting let's say two times a day. So that will be just $60 a month meaning 180 USD a month and that also the curation is not taken out. But if he is consistent and gets upvote regularly which is not usually the case.
Have you seen any 1000+ multi-account abusers?
I just came across a post made by @sherlockholmes which was 8 months ago in which he found out an abuser with 1700+ accounts, the complete list can be found out HERE. So most probably there exist more than that and YES I have seen multi-account abusers with ring as big as 50+.
How does this affect a minnow?
Well the post payout a minnow is being paid from is the same place from where the abusers take money off, its called "Reward Pool". I don't have much technical knowledge but what I know is, the reward pool recharges at a certain rate just like your VP, and if you might have noticed your post payout drops as it closes off to payout day, along with various other reasons including price changes of SBD/STEEM, and all other factors the reward pool amount also affects your payout, so if a abuser took off money of the pool inturn you lose some of your payout too. I might be wrong in this but this is what I know.
Secondly those abusers aren't going to hold the STEEM/SBD with them, they will sell off whatever SBD they have at various exchanges cause for them prices doesnt matter, afterall its a free money so even if the SBD is at 0.5 USD they will keep selling until they are over with and there by as you know what happens when there is more selling in a stock or a cryptocurrency price drops and inturn the money you are taking out drops in USD value.
So what I am trying to explain or say?
I will say the whole steemit platform working pattern is wrong. With all due respect sir, @Ned I am just a minnow but If you want to hear my truest words, Steemit.com is just a shit, that's it. You tried to make a blogging platform where you will get a quality content and producers will be paid in good reward but in turn you have made a shit posting self-jerking abusive community where the more money you hold the more money you make in which there is no big place for a minnow. I don't know if you don't care or you don't know about any of these or you don't wanna make the change, but it is right there infront of everyone's eyes. Right now this very second I opened the trending page and I see a post with just 12 words, no pictures no videos nothing and guess what the payout is $505.71
LINK HERE if you want to see the trending post.
it's not just this there are many other working that way sneaking out of spotlight and self-jerking using the comments which no one can see easily. So in the end Steemit have become a heaven for all those shit posted and abusers.
How do you know this much about self-jerkers and abusers?
Well to be honest, I know many friends in real life who does that with special things they have with which they can make many accounts and stuff and are earning easy money, while other minnows like me are struggling to even get our post above $10.
So what do you suggest?
I don't know, to be honest I don't know how this platform can be cleaned and be justigyingly paying its user on the basis of the content. I can say the steemit platform has gone way past its limit of abusiveness and shit posting and self-jerking. If you ask me what we can do or what steps we should take, well first of all do something with the registration system. Take something more than just an email id and a phone number, something which no one can get easily and in abundance. Than only the shit-posting self jerkers be stopped.
Secondly create a team/community, not just a normal few members one, but a steemit-wide community which track down the self-jerking abuser and stop them. The one way to get rid of the self-jerkers is not letting them getting any pay from their SP holding. Eventually they will all leave. I know its a big task, but hey we have to start somewhere to make the change.
Thirdly reward the content that are good and worth some value hence motivating them and any other who is seeing that to produce a high quality content than just mere memes and random youtube vidoes.
And there you go, you have a world class content generating platform, where you can have reward paid for your good content or you can find the talent around.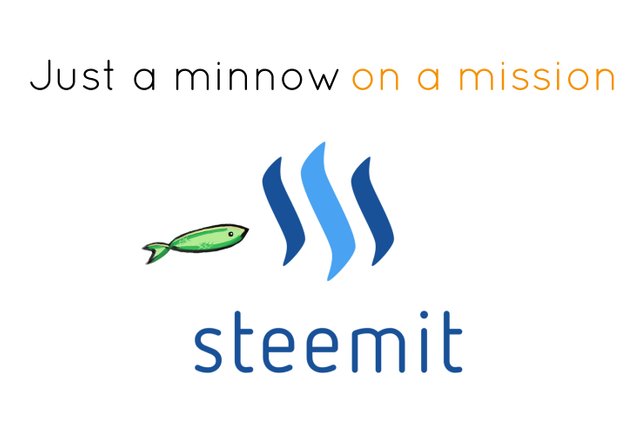 In the end I just want to say,
I am only a minnow with a dream.