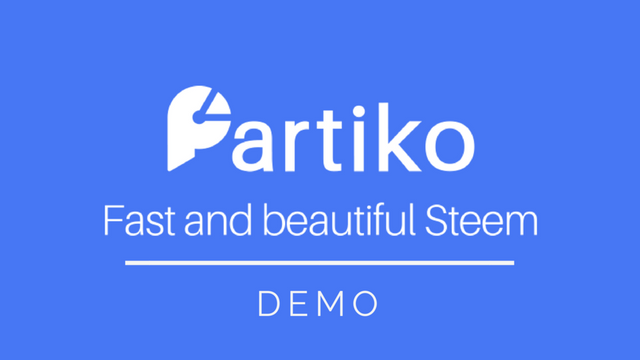 ---
Partiko: A Beautiful Mobile Steem App
Funding Goal:
Campaign Ends:

June 18, 2018




Payment Model: Custom (92% to Influencers)
Influencer: Steemit / DLive / DTube (Agreement must be submitted with Influencer here)
Post Types: Review / Mention / Tutorial / Vlog

Become an Influencer - Message @crypto.talk

San Francisco, United States
---
Our Vision
We live in a world where people's information is controlled by centralized platforms. Our privacy is being invaded and our information is being sold, and we get nothing but ads. A truly decentralized online platform is needed to protect our freedom and let us be the owners of ourselves.
Steem is such an amazing platform, built on top of decentralized blockchain technology to truly enable users to voice themselves and feel empowered to create valuable content. As true believers of decentralized technology, we envision a future where everyone can easily access and engage with the decentralized world. To get there, a fast beautiful user-friendly mobile app is desperately needed, and that's where Partiko comes into play. With features like fast search and push notification, we're able to massively grow the decentralized community by removing the barrier of entry and empowering people's engagement more than ever before.
The Team
Let's meet the brilliant minds behind the Partiko app!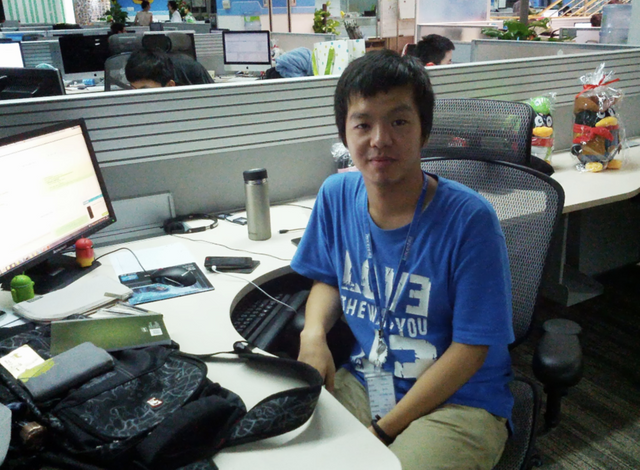 @crypto.talk is the designer and app developer of the Partiko team. When not working on Partiko, he works as a full-stack software engineer. In his spare time, he enjoys making friends and chatting with people about blockchain and decentralized technology. @crypto.talk became passionate about Steem in late 2017, which is no coincidence because he's also a content creator (https://bit.study). He was truly amazed by how Steem can empower people to create valuable content and is building Partiko to bring it even more mainstream.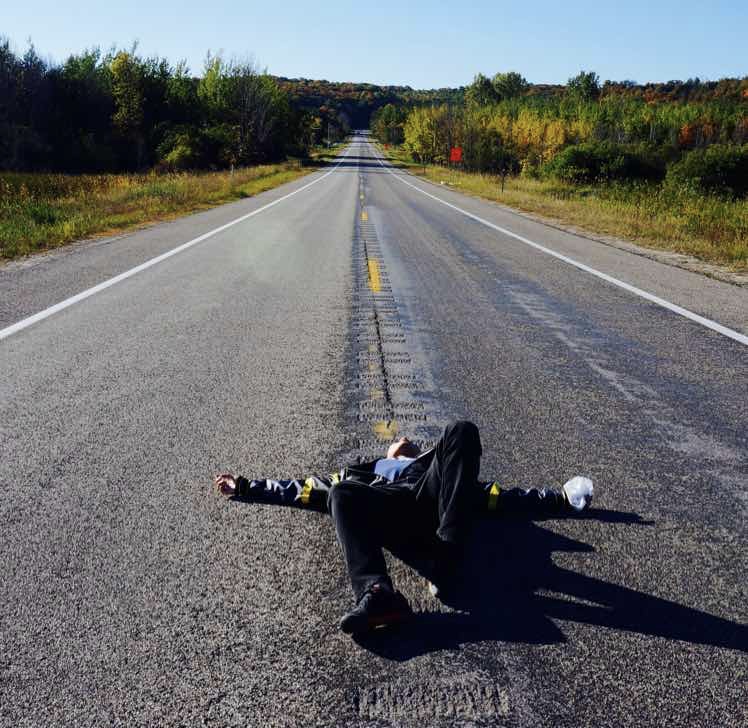 @partico is the AI and Blockchain engineer the Partiko team. When not working on Partiko, he works as a software engineer. He is pretty into the blockchain technology, When he first sees the Steem, he is really excited by this idea and hopes that Steem might surpass Facebook in the future.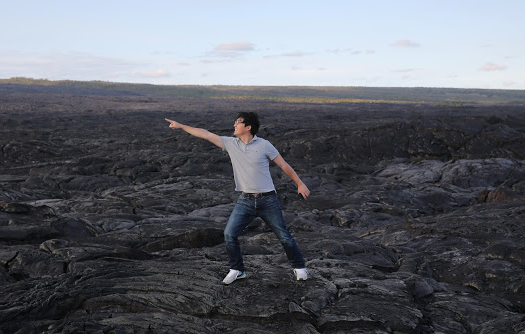 @laoda is a full-stack developer of the Partiko team. With 9+ years of software engineering experience, @laoda has a sharp sense from end to end system design and implementation. In his spare time, he likes to speculate the price of different cryptocurrencies, his speculation has an astonishing accuracy of 49%!!!
Partiko

Partiko provides a sleek and beautiful interface that's intuitive and easy to navigate. You can post directly from the app, search for your favorite accounts to follow, navigate the different tags and trending page and much much more. A demo video is coming soon!
You can download the app at the Google Play Store.
If you're an Apple user don't worry about the FOMO, the iOS version will be launching VERY SOON!
Follow us @partiko to stay updated!
Our Goal
Although we have a functioning app, we're still working hard to get our app in front of the Steemit audience. We're using HyperFundIt as a tool to market our app and also fund for our marketing. 92% of all donations will be given to the partnered influencers. Without them, we will not be able to reach our audience, and as great as our app is, it would have no users.
Our goal is to spread the news about Partiko and onboard 10k users for both our Android and iOS app.
We hope that you can support us by donating to our campaign and spreading the word so that all our fellow Steemians will have the luxury of having an easy to use Steemit app in the palm of their hands.
Supporting us isn't just for the sake of our partnered influencers, you'll also receive awesome rewards for your donation. Learn more about each reward below!
Timeline
With the current Android and iOS app being built, we have a roadmap of features that we're going to build to make Partiko even more powerful and easier to use.
Q2 2018
Inline video, push notification, account search, better reading experience.
Q3 2018
High-quality content discovery, personalization, recommendation, messaging, more streamlined onboarding flow.
Q4 2018
Wallet and easy transacting capability, and more.
If you'd like to see a specific feature on Partiko, let us know in the comments section of this campaign!
Support us as an influencer
You can be part of the Partiko movement by creating posts about Partiko. Here are the benefits you'll receive:
Get listed on the app's "who to follow" page for an article/video review
A percentage of the influencers' pool (percentage of the total funds raised) which will be determined by the traffic data
If you'd like to become an Influencer message @crypto.talk on Discord.
Rewards
Donate SBD to claim the reward that you want! 92% of donations go towards funding this campaign.
Reward
Description
Transfer SBD
1 SBD: "We're eternally thankful!"
Estimated Delivery: June, 2018
Be an early adopter of the Partiko movement. Your name (or Steem handle) will be included in the app's about page and permanently stored on the Steem blockchain in our blog post. Think of this as bragging rights for being one of the FIRST supporters that made Partiko happen!


(All larger contributions include this reward)

Claim Reward
5 SBD: "Let's be different!"
Estimated Delivery: June, 2018
Become a Premium member and receive a one year access to premium features including multi-accounts, scheduled posting, personalized profile page, etc. As the Partiko team grows we will build out more features to add to the Premium member arsenal.
Claim Reward
20 SBD: "Hey there partner!"
Estimated Delivery: June, 2018
Become part of the Partiko Venture Partner community. You will be able to try out the newest cool features before anyone else and have a lifetime access to exclusive premium features.


(All larger contributions include this reward)

Claim Reward
100 SBD: "We're forever friends!"
Estimated Delivery: 2018
Join us for a dinner (or if you're not in San Francisco, an online chat) with the Partiko team.
Claim Reward

Limit 3
See transfer history to check if the Limited reward you want is still available.
Support Project with Upvotes
92% of post earnings go towards funding this campaign. Come back to upvote again each week! Earn curation reward and good feels!

To start your own campaign, simply write a post about your story and project, then tag @hyperfundit.com. We take on projects that help the Steem community grow, this can be either software or community based. Please be prepared to provide proof of work.
Do you want to continuously support project creators? Follow @hyperfundit.com's curation trail.

Our Partners






By engaging with this post, you are agreeing to our Terms of Use.
© 2018 HyperFundIt, LLC. All Rights Reserved.