This Resteem is like The "SECRET WEAPON" on the steemit.com Platform.
Similar to a Retweet on Twitters Platform or App.
Resteeming a post that you like or enjoyed or want to show up on your blog INSTANTLY goes out to ALL your FOLLOWERS!!!
I repeat...
INSTANTLY
ALL
FOLLOWERS
It shows up in their Feeds with YOUR name above the title showing who "Resteemed by" the post.
So the WHY you want to Resteem your favorite post and SHARE them with your FOLLOWERS which would BENEFIT from MORE votes and possibly MORE exposure and MORE Resteems.
Try it!
This "SECRET WEAPON" is HIDDEN at the bottom of the post with a funky little Rectangular Arrow next to "Reply".
*bonus extra 3cents if you comment below and mention that...You have lately been RESTEEMED in THIRDS by Frank III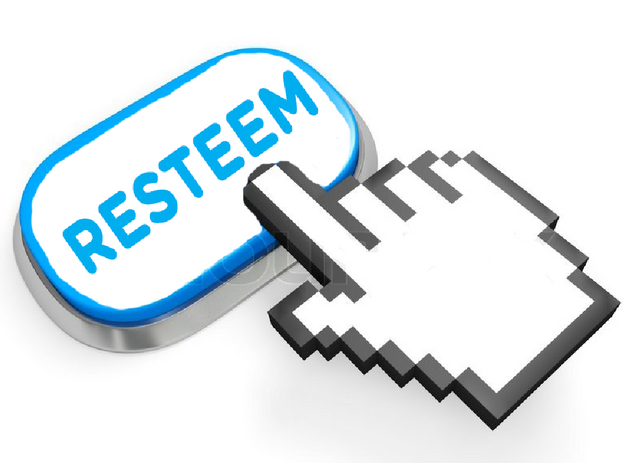 More Promoted
https://steemit.com/promoted/gettingorganized
https://steemit.com/promoted/motivation
https://steemit.com/promoted/milestone
https://steemit.com/promoted/promote
https://steemit.com/promoted/free
https://steemit.com/promoted/resteem
https://steemit.com/promoted/howto
https://steemit.com/promoted/newcomers
https://steemit.com/promoted/steemfest
Additional Resource
https://steemit.com/steemit/@mrs.steemit/how-to-use-resteem-the-right-way-let-s-be-social-and-grow-together