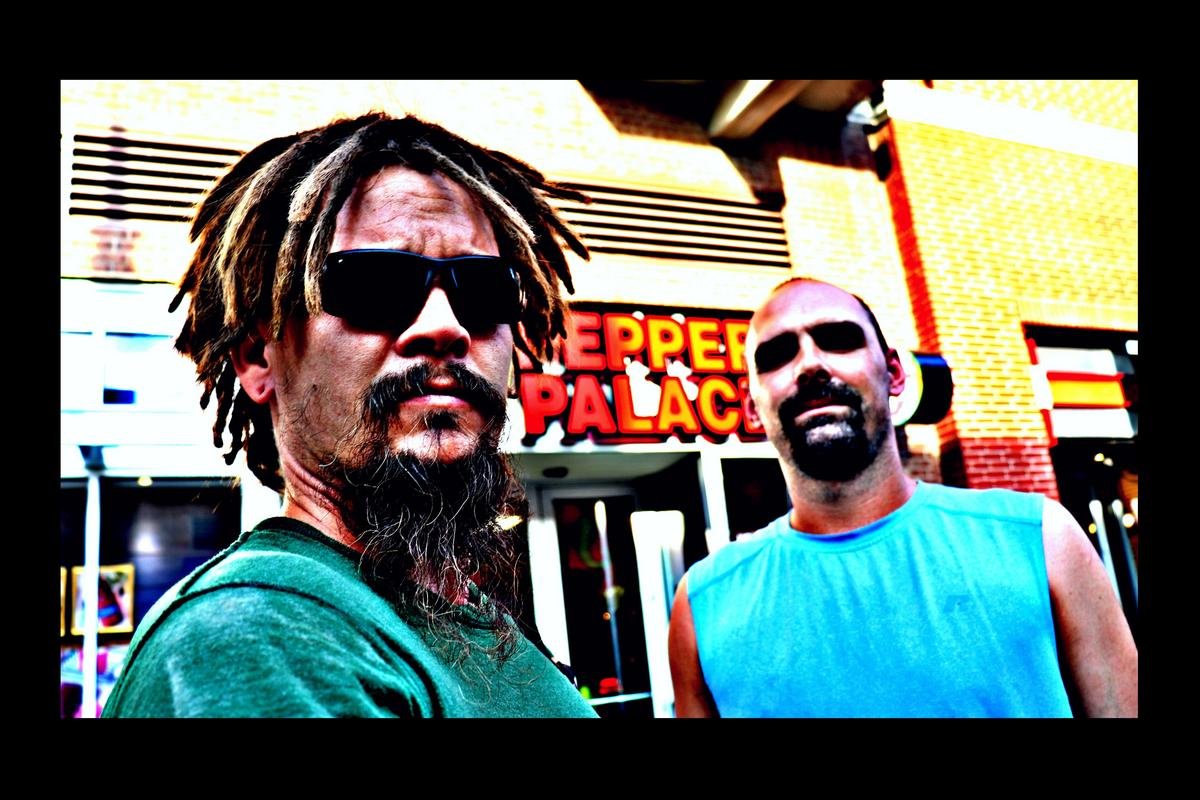 Today I took @truconspiracy to my "home away from home!"
---
Rather than working him to the bone, I decided to treat my friend to some tasty hot sauces and even pick him up a few bottles. I know that @truconspiracy can handle the heat, so we went up to Pepper Palace in Branson, MO.

TRYING "THE END" HOT SAUCE AT PEPPER PALACE VLOG
In the video above, you get to watch us enjoy the best/worst hot sauce that the Pepper Palace had available! But... for the non-video folks, here's a few photos too!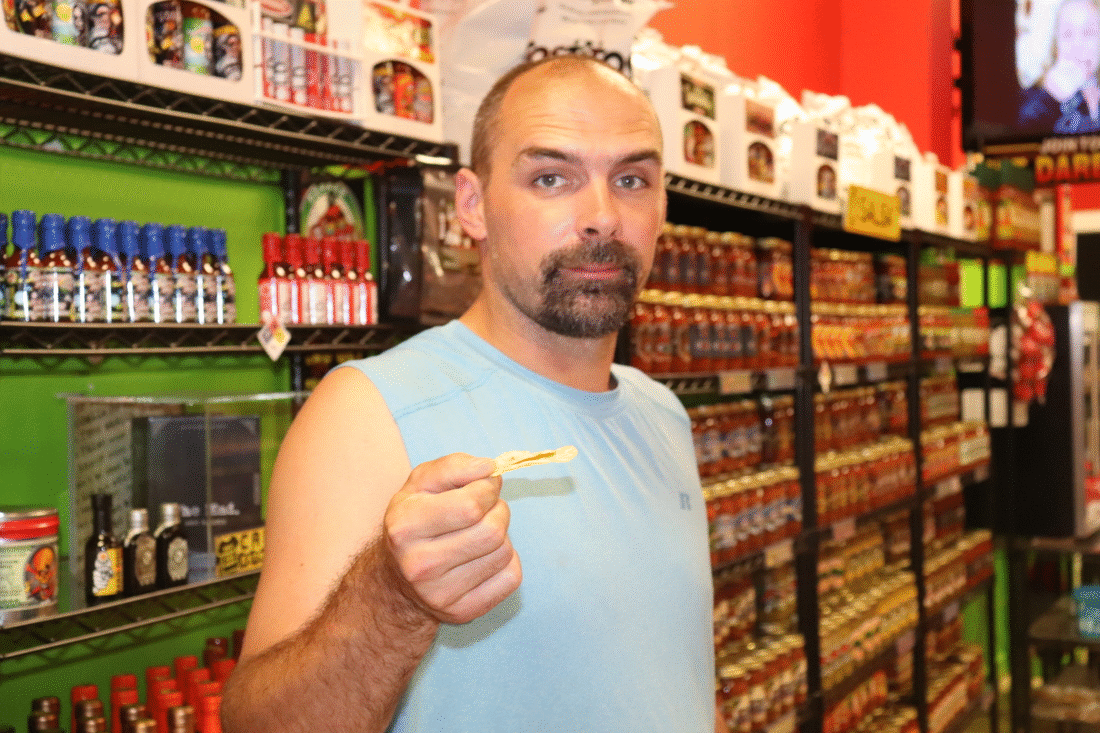 Since the Pepper Palace is a whole store devoted to hot sauces and salsas, I figured it would be the perfect place to take @truconspiracy out for some tasty fun. You can actually sample every hot sauce in the house, so we had a really good time!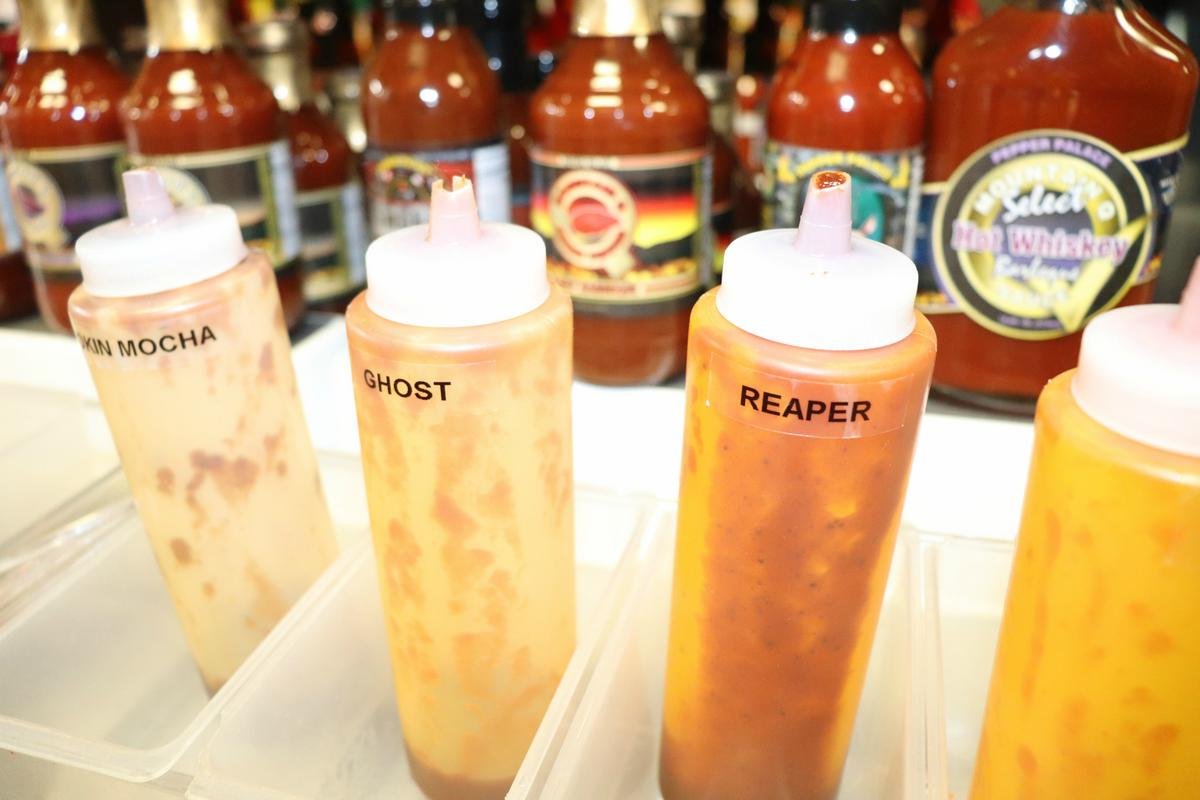 Lots of familiar "super hot" peppers are used to season and flavor the sauces, like the Ghost "Bhut Jolokia" Pepper and the Carolina Reaper. There were all sorts of flavors and heat levels, so taste testing was took a while. Since they had a "Buy 5 - Get One Free" promo going on, I picked up three for our family and three bottles for @truconspiracy to take home.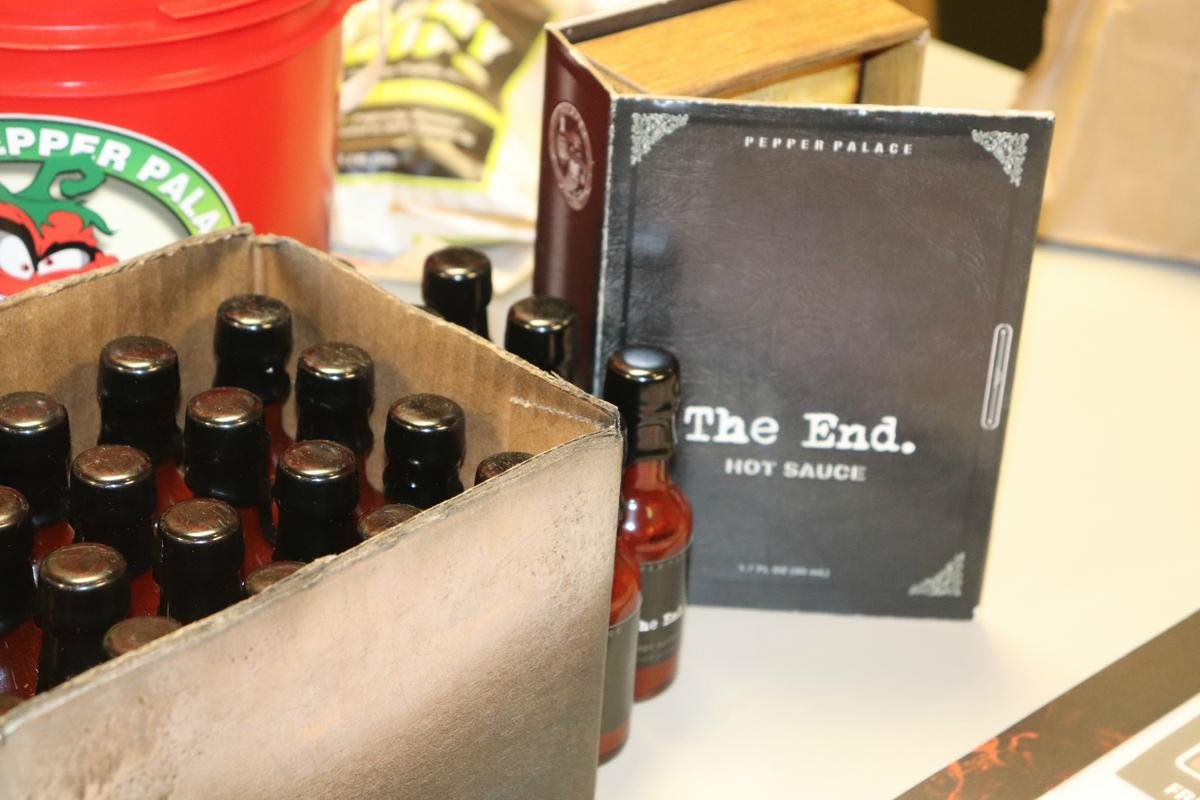 Eventually, we ended up at "the End." It was certainly hot, but we handled it. Of course, we've got more experience than a lot of folks, so that probably helped! Overall, I say we passed with flying colors.

As always, I'm @papa-pepper and here's the proof: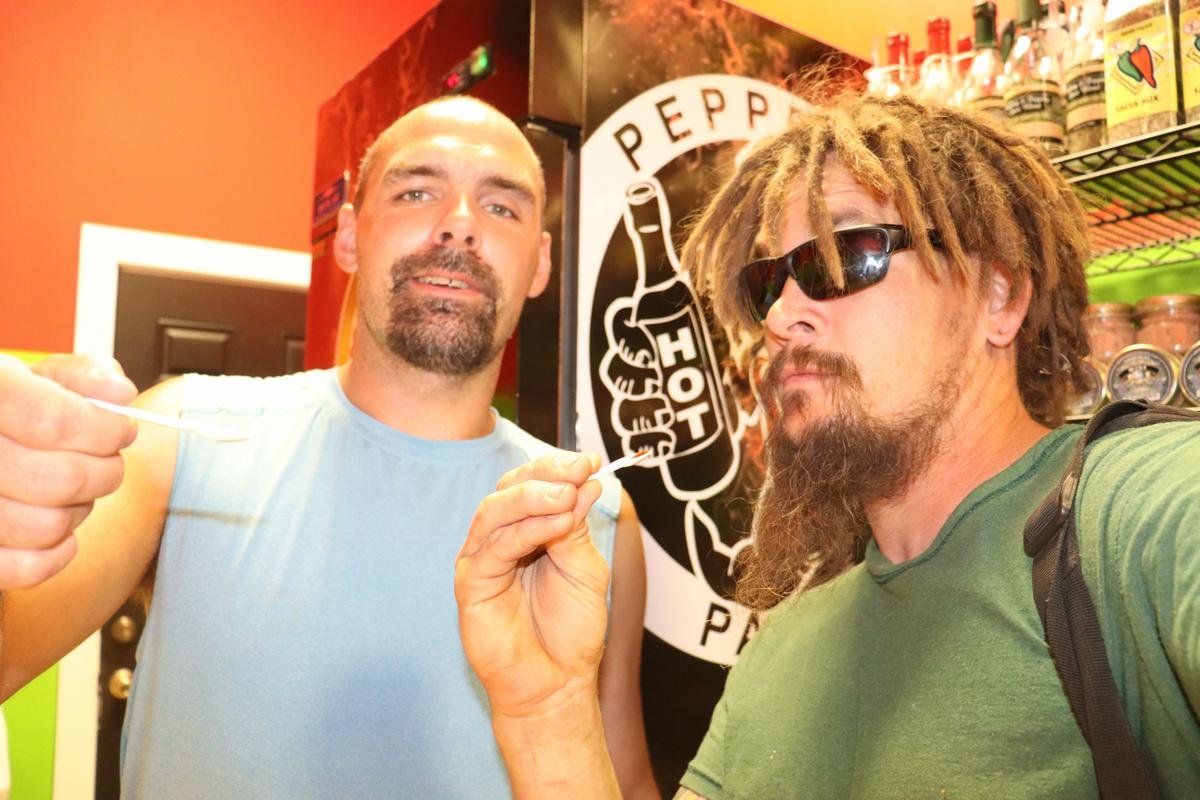 proof-of-the-end

Until next time…

GIF provided by @anzirpasai
---
---