Land of Sinister Nightmares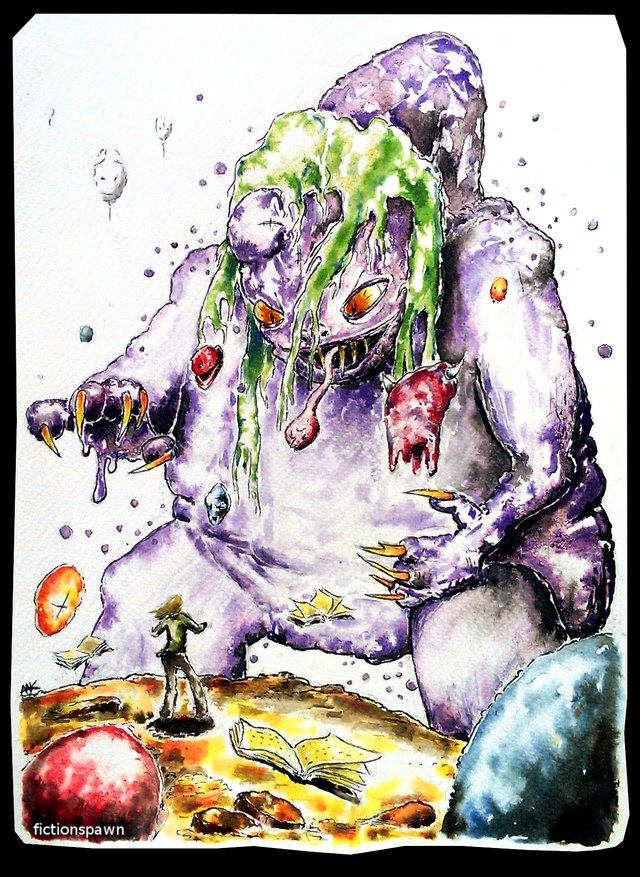 Well, I've created a Monster. Again. This one started out just as an illustration, which is what I've been doing lately. I made a little story about it, too, which I published over at my site Fictionspawn Monsters. Here it is, edited for my Steemit readers:
She walked through a landscape of terror and fears. Nightmarish visions flashed around her head, in her mind, through her heart. Tearing her, pulling her. Destroying her. Horrible creatures of suffering and pain. They weren't the scary part.
It was the books.
Whatever sinister knowledge they hid, whichever dark spells made them flap around like this, she knew not. They were all she had to lead the way.
She could not tell where her self ended, and the outside world began. She moved through her inner horrors, the dreads of her past. She saw something. Something real, something living. A human. Defenceless and scared, with nowhere to hide. An evil grin spread across her face.
Dinner was served.
I thought I'd publish the sketch as well, for the first time today.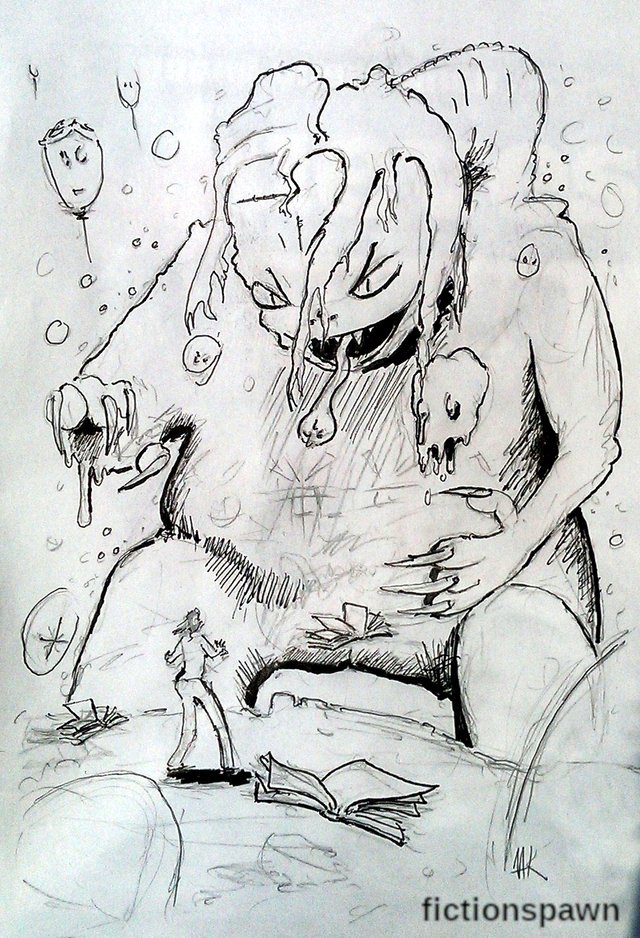 I don't know exactly how it works, but I would like @steemmonsters to have a look. If anyone knows how to submit creations over there, please let me know.
Thank you for reading my post, please upvote and follow if you want to see more.