Rays of Hope ( +SteemMag's Re-birth and a design competition)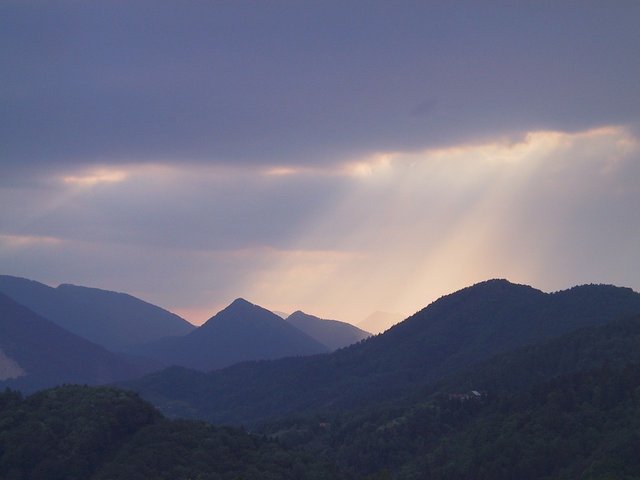 It probably sounds like a broken record but phew! It feels so nice to write again. The past one month has been filled with all kinds of events and it's kinda awesome making a post after the break. To all who asked me when was my next post, you guys rock! I can't really say why I've been at war with the muse but like a close friend will say, c'est la vie.
So many things have happened and it's surreal reflecting on the conditions people live in all over the world.
If there's a score list for species, human beings won't probably get a pass mark right now. There's so much sad news happening around us.
Our Hearts Are With Them
9/11
Exactly 16 Years Ago, the world stood still when some evil elements caused the death of almost 3000 people in the US. The wise ones know there was more to the event than we were told. But what mattered was the untold suffering placed on thousands of innocent people. The after-effects of the twin attacks still linger on.
It's particularly saddening that that day's event has led to even more heart-wrenching events all over the world.
To the millions of innocent unborn, babies, children, young adults, old men, and women who were and are still being murdered heartlessly in cold blood by oppressive forces all over the world.
Our hearts are with you.
The past one month has witnessed nature's rage also. It's so saddening to know that a lot of these disasters were aggravated by man-made pollution. Yet, we have people who still don't believe in climate change!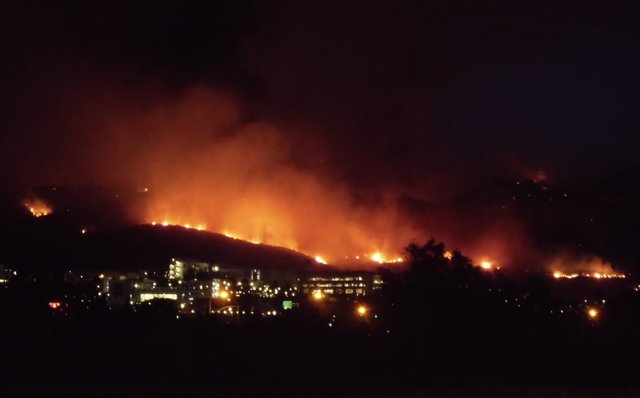 To the victims of Hurricane Irma, California fires and other natural disasters – our hearts are with you too! ;(
It's Not All Doom and Gloom
Of course, it would be unfair to think there's nothing good in the world again. It's up to us to infuse happiness into our personal lives, our loved ones and that of our neighbors.
Chin up!
---
SteemMag – A Kinda Rebirth ;)
Like many of you know, I've been running SteemMag (Steemit's Weekend Digest) for over a year now and it's been wonderful so far. But as with every other personal endeavor, it suffers when life gets in the way.
For the past few days, I've been working on ensuring a more consistent publishing schedule.
Why?
Because I believe that as thousands of new Steemians join us, there is no better coverage of Steemit's history than SteemMag. And this I hope to preserve and continue.
SteemMag has over the months beautifully captured the growing pains, leaps and bounds, key actors of Steemit and the Steem Blockchain at large.
Want to know the history of quality contents and spam fighting on Steemit, here's a perfect throwback . The Lazlo of Steem? Early Whales and Dolphins, the origin of Busy.org and ChainBB? Happenings on Steemit last year September? Earliest supporters of Steem like @bittrex and blocktrades?
Going through the previous editions of SteemMag is like a walk through the museum of Steemit.
And there will be so much more exciting editions in the future.
Two Things
I. I use a ready template of SteemMag's cover on Canva like this one -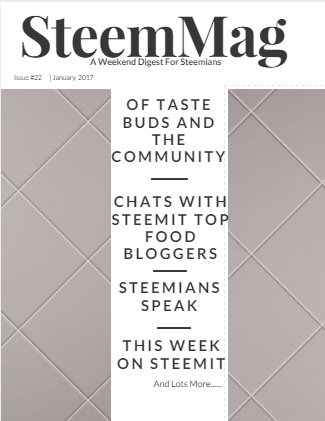 It would be awesome to change this and I will be giving a total of 200 steem which is to be split between the top 3 (editable) cover submissions.
If you're interested, please drop your designs as a comment below.
---
II. I've got lots of topics to cover in future SteemMag editions from now until the end of the year. But I would love more.
Is there a Steem-based tool you like? A favorite Steemian? Or a favorite community effort you would like to see on SteemMag.
Please make a comment on below. Would love to hear from you as I would be upvoting all comments. [except spam of course, lol ;) ]
---
Don't wanna miss future updates. Do give me @infovore and @steem-mag a follow.
---