My life is a strange bifurcated existence. I was born in 1961 to my parents in the countryside near Pulaski, NY. In the 60's we were all forward looking, and seeking out the latest conveniences. Toasters, color TV instead of black and white, refrigerators, etc... And the end of the decade featured the most forward looking event of all: the Moon landing.
Many people born after 1970 don't believe that it ever happened. I personally don't think it's important, except that it's an interesting social observation. The power of digital manipulation has completely taken over reality and now that I've finally been back home going on 5 years, the old ways are coming back.
When I was young, we had a modern automatic gas furnace with a thermostat. Now we use a wood stove for heat. I just spent the last week splitting wood with my father who is nearly 80.
We have about 70 acres out midway between Pulaski and Mexico, NY and the Amish have arrived here in droves. Splitting wood is back breaking work and I've lost about 10 pounds. Dad was operating the chain saw and I was swinging the axe and stacking wood from the wheelbarrow. We chopped about 20 cord this year and have about another 20 cord from previous years...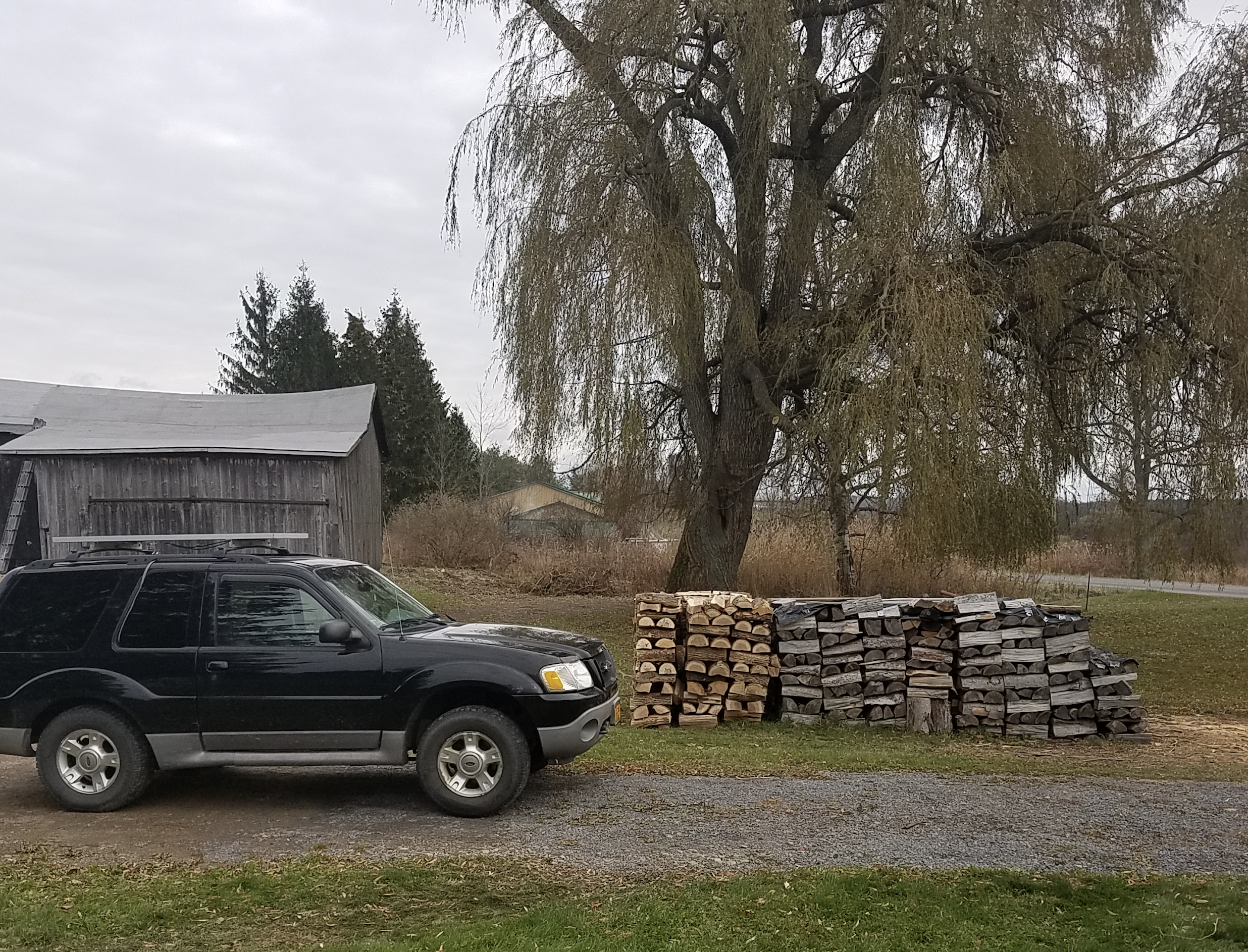 Now I'm back in front of my mac dealing with IT questions, studying bitcoin architecture and of course posting on Steemit. @barrydutton recently posted about homesteading and how government tries to keep us all connected to the grid. In 2009 the first water pipes went through this area (well water is still our usual source).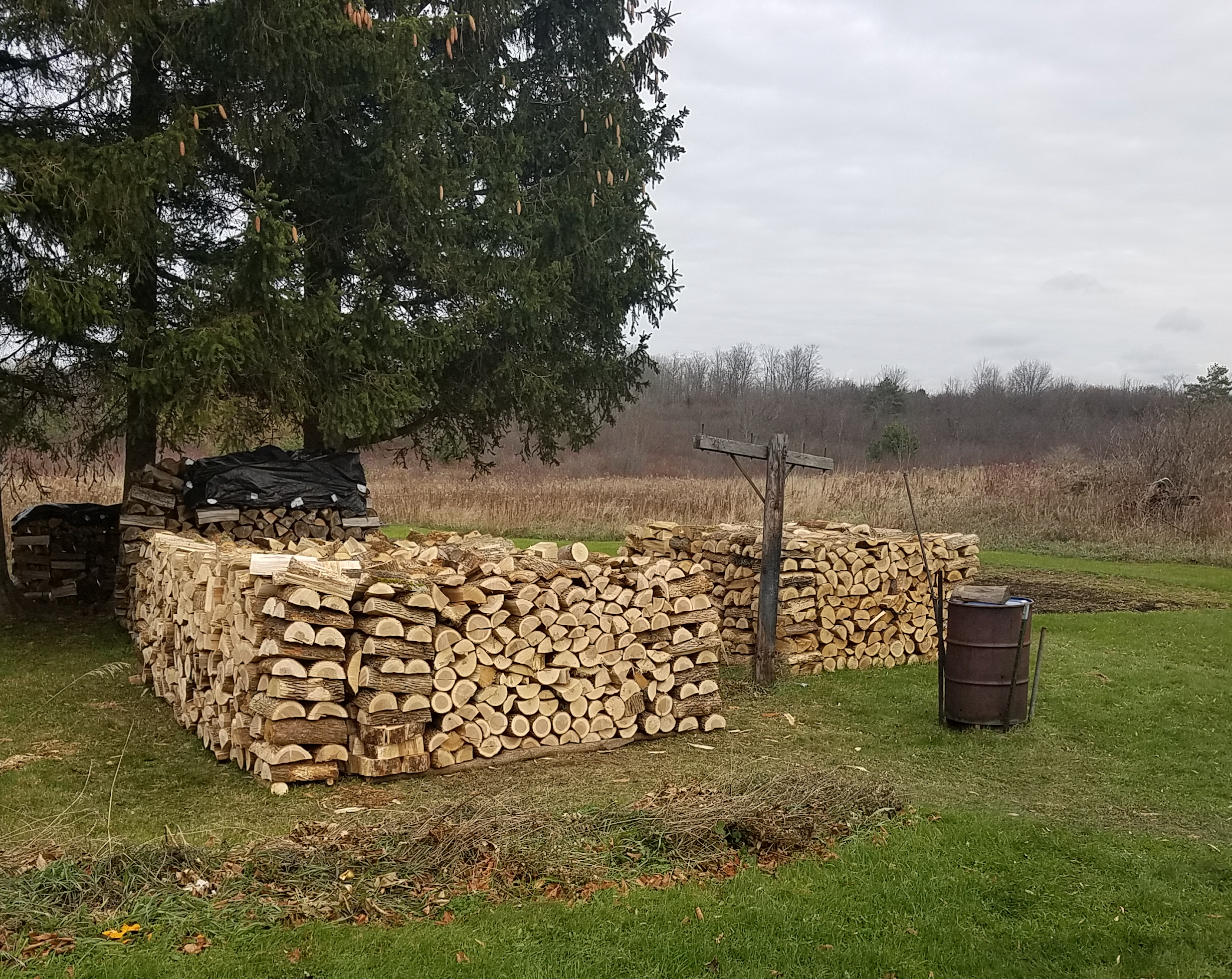 For some reason this area of upstate NY doesn't want to keep up with the times. I'm like the sole IT person in this entire area and there are as often horses on this road in front of the house as motor vehicles. We are as likely to buy eggs from the Amish as we are to drive 25 miles to the nearest Walmart and we grow our own vegetables.
I think the next few years are going to be challenging in the USA. Those who aren't prepared should do so ASAP.