Why Fungi are a Great Addition to Your Homestead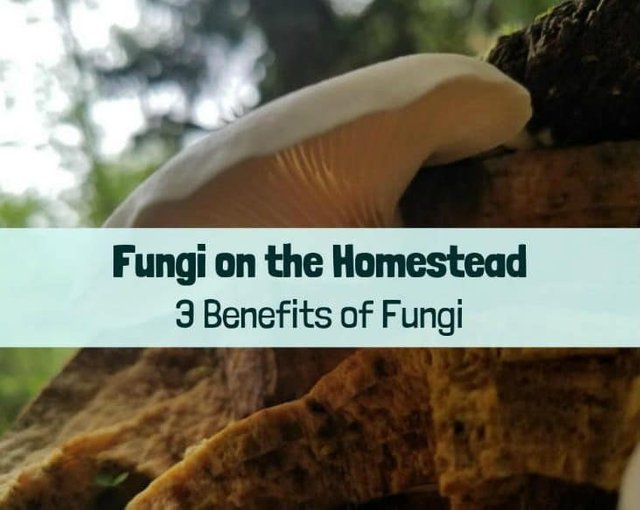 Are you supporting fungi on your homestead? Fungi are incredibly useful helpers on any wild homestead. This week's blog post—Fungi on the Homestead - 3 Benefits of Fungi—summarizes all the amazing benefits of fungi into 3 core categories.
These categories are:
Building Soil
Helping Your Plants Grow
Providing an Edible Harvest
You could write a book for each of these 3 categories but the blog post covers both enough to help you start to understand why fungi are so beneficial to your homestead.
When I see the fruiting bodies of fungi (mushrooms) popping up in an area I have just started transforming I know I'm doing something right.
What I Find to be the Most Amazing Part of Fungi
Fungi are just simply amazing with their ability to help build soil and unlock nutrients for your plants and provide great harvests for you and your homestead. But what I really find amazing with fungi is their ability to create an interconnected web with most of the plants in an ecosystem.
This interconnected web is often referred to as the wood wide web.
Nature is all about creating connections between diverse members of an ecosystem, but this fungi/plant network is just amazing.
The wood wide web is not just about the fungi sharing nutrients and water with plants in exchange for sugars. It goes far beyond this simple exchange network.
Through the wood wide web plants can share nutrients with each other and not just with fungi. In addition, the plants can even send warnings about pests to each other.
But one of the most amazing aspects of the wood wide web is that it has been shown that when a tree is dying it will sometimes dump its nutrients in a final sacrifice to help support the next generation of seedlings growing around it that are all connected through the wood wide web.
For me the biggest lesson to take after you learn about the wood wide web is that fungi are key to a healthy, resilient and abundant wild homestead. Because of this I whenever I'm getting ready to plant in a new area I always make sure to support a rich fungal community.
This means lots of wood chips and other organic material. I'm always chop-and-dropping and adding mulch to my planting areas.
I want to create the habitat that will support the most fungi. This also means that I love building hugelkultur beds and I'm often adding snags and other woody debris to the surface of my planting areas.
The result has been a ton of fungi growing on my wild homestead.
What Do You Do to Support Fungi on Your Homestead?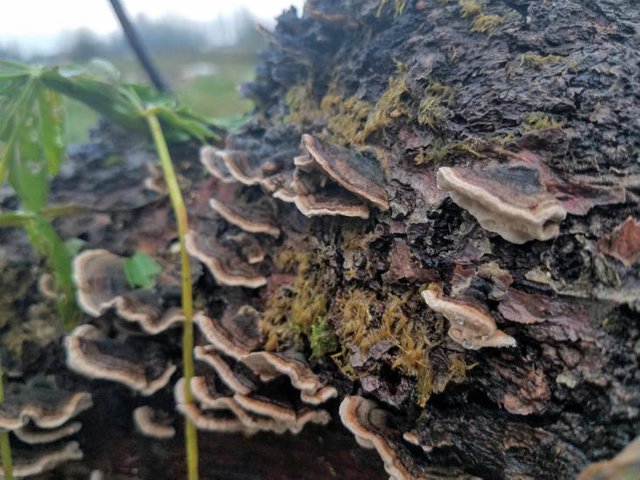 There is a lot you can do to support fungi on your homestead. What do you do?
I like to add mulch, woody debris and of course a diverse plant community to support the widest range of fungi possible.
I would love to hear what you do.
Please leave a comment saying how you support fungi on your homestead.
And before you head out make sure to check out the blog post for more information about the 3 core types of benefits provided by fungi.
Thank you!
---

Follow me for more posts all about homesteading, working with nature, and growing your own food: @wildhomesteading
And check out my blog - www.wildhomesteading.com for weekly in-depth posts on working with nature to grow your own food and start/build your homestead.