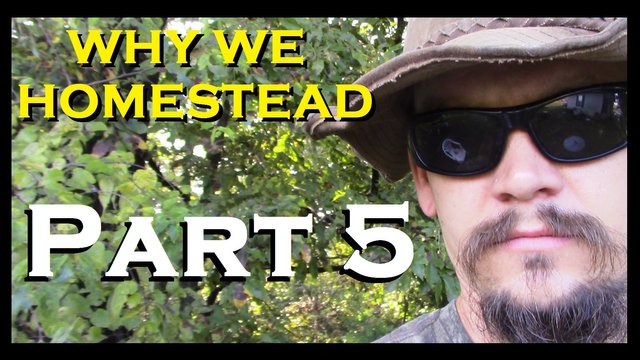 This is Part 5 of a new series.
---
I think that way too many people these days are disconnected from the world that we live in. Not only do too many struggle with reality, many no longer experience food as it was meant to be. When we are connected with our food supply, it cultures a certain respect and gratitude for what we eat. Enjoy the video!

PART 5 - BEING CONNECTED TO THE WORLD WE LIVE IN
---
For us, we find homesteading to be an excellent way to stay connected to our food supply and have a greater appreciation for what we eat. In Part 6, I will share about how having a trustworthy source for food is becoming increasingly crucial. Stay tuned!

JUST IN CASE YOU MISSED THEM - HERE ARE THE PREVIOUS VIDEOS

Until next time…
Don't waste your time online, invest it with steemit.com

GIF provided by @malos10
---