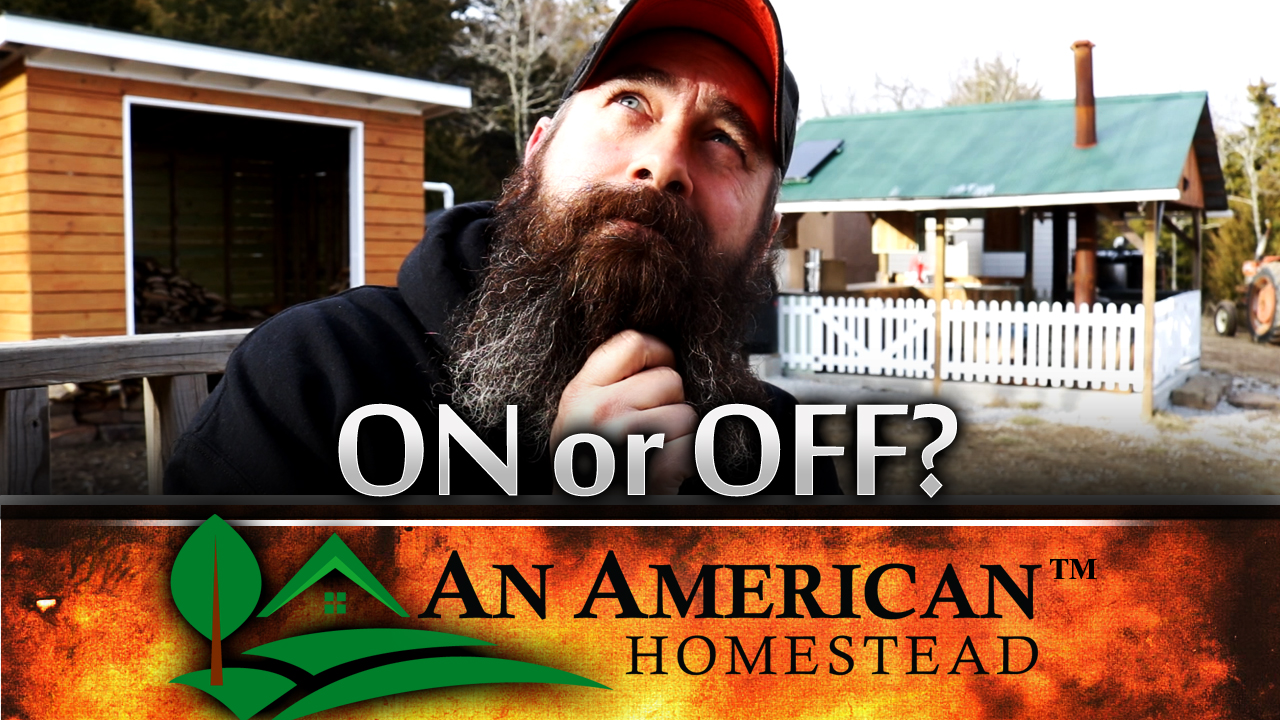 Another gigantic question that goes through the minds of families as they move towards a decision to start a homestead is whether or not they should try to go off grid or maybe go on the grid and then work their way off.
Many times the reasoning behind this dilemma is because they have a preparedness mindset to their homesteading efforts. And I have to admit that a preparedness mindset is good to have when thinking about homesteading. There is no doubt that a partially sustainable homestead is going to fare far better than the average suburban household outside of a major metropolitan area.
Living off the grid is all about setting the proper mindset before hand.
The families asking these questions WANT to be able to still function when/if the grid they are connected to goes down.
When we moved off grid, we dropped off the grid cold turkey. We are still not on the grid and as of right now, we don't ever want to go back. From our experience when talking with other homesteaders and people homesteading both on grid and off, it's much easier starting off grid and then going on the grid then it is getting on grid and then going off.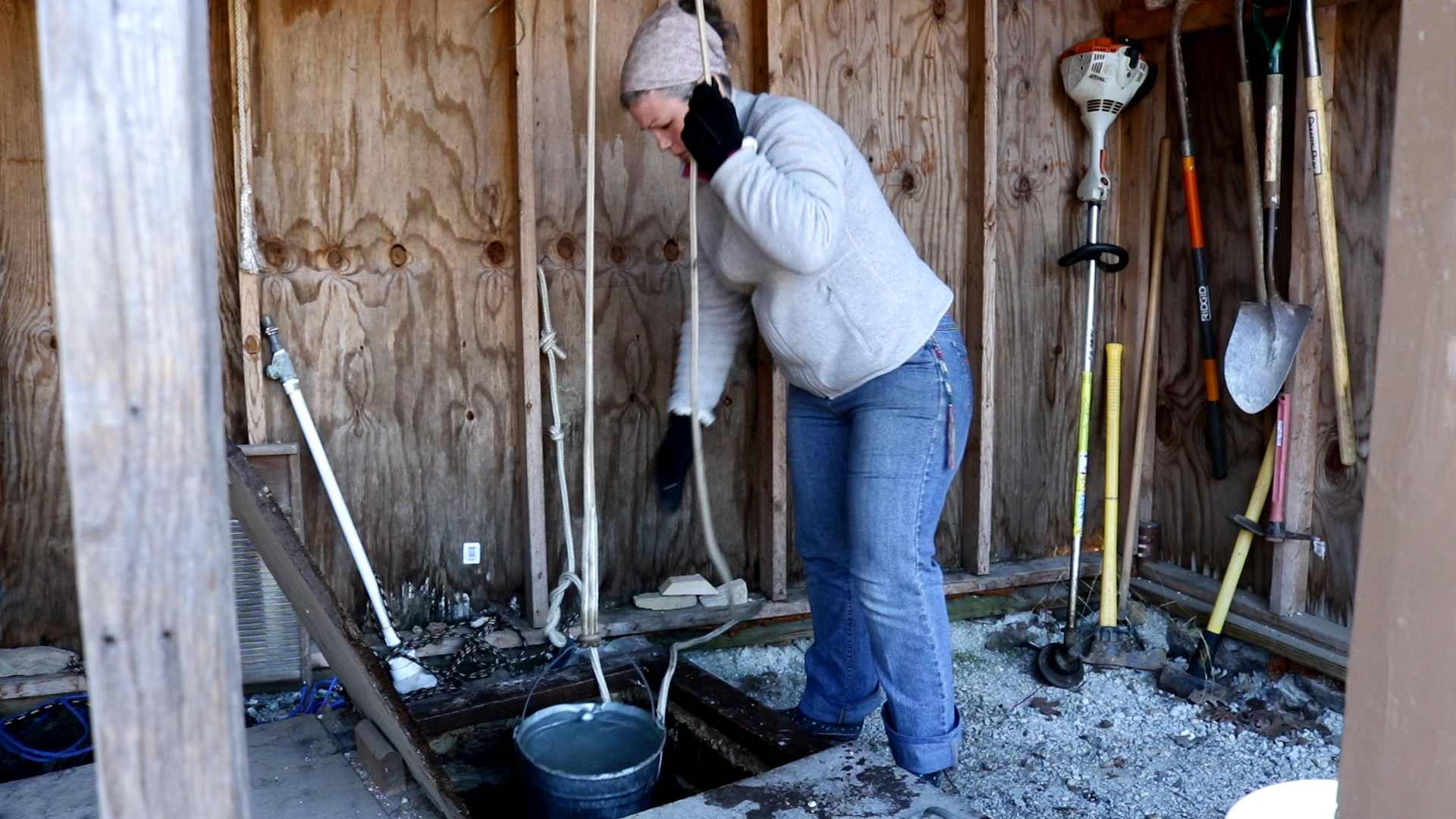 Jaimie pulling laundry water from our well because all of our normal water tank lines are frozen.
When we left the city and started off, we had no solar or electric. We charged our phones and laptop in our car. I made trips to the local coffee shop 30 minutes away so that I could upload videos and answer emails.
Before you do anything else, you and your family need to be completely honest with each other. Do you really want to live off grid in the first place? Many people have tried an experiment of turning off their breaker in their home (don't do it in winter or your pipes will freeze and crack) and just going a week without any sort of electricity.
After a week of being unplugged, did your family survive? How are the kids taking it? Did mom and dad fight over the stress? This may give you a good clue to how your family may react when flipping the switch. Good, so you made it one week. Take a breather and then try two weeks. How'd it go?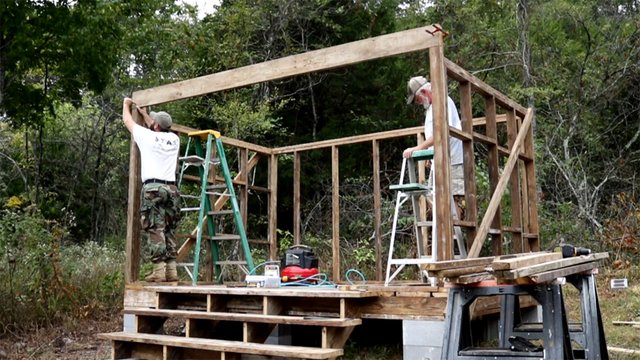 Building infrastructure on your homestead will take time. The more this gets established, the easier life will be.
Unplugging from the matrix is stressful. You can get used to it, but jumping off the grid cold turkey might bring some challenges and you don't want to pull the trigger on an off grid homestead only to find your family miserable and staring at the large cost of bringing power on your land and hooking you up. In fact, the power company may not hook you up at all. Sometimes power companies have certain requirements before they will hook up a house and that could be added unforeseen expense. Around here they won't hook power up to your home unless you have an approved septic tank. Septic tanks are expensive! It's one of the few regulations our area has.

WHICH IS HARDER?
Starting by going off grid is harder if you're not prepared for it mentally, emotionally and physically. However if you go on grid, getting off grid may be impossible.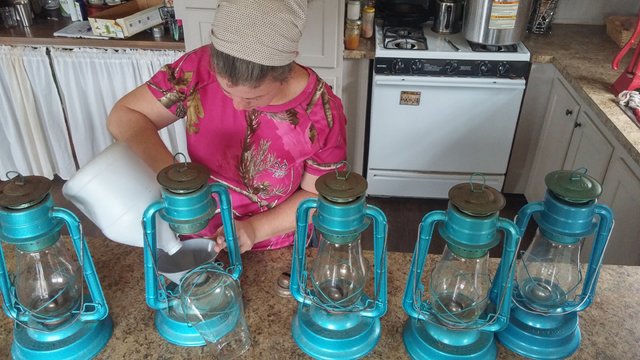 Jaimie filling our lanterns with kerosene to be used for home lighting in the evening.
In fact, in some places its illegal to disconnect from the local power grid. So lets say your family buys an on grid house on 15 acres. And you have the mindset to get settled, invest in some solar equipment and then pull the plug. It's not that easy. Some areas won't just let you turn off your smart meter. So you may have a legal issue at that point. But remember what I was talking about earlier and turning off your power for a week to "PRACTICE" going off grid. That was hard, huh?
Think how much harder it will be to be on a homestead where technology is limited to begin with and then unplugging. It will be harder mentally to WANT to unplug in that scenario.
Other Considerations
Let me give you yet another reason why going off grid may give you pause. It's really hard for a home that is off the beaten path and has in-home wood heating to get any type of fire insurance. Our home is way too far off the paved road system and we all have wood stoves. You know, those big metal fireboxes that make insurance agents cringe. So we don't have home coverage.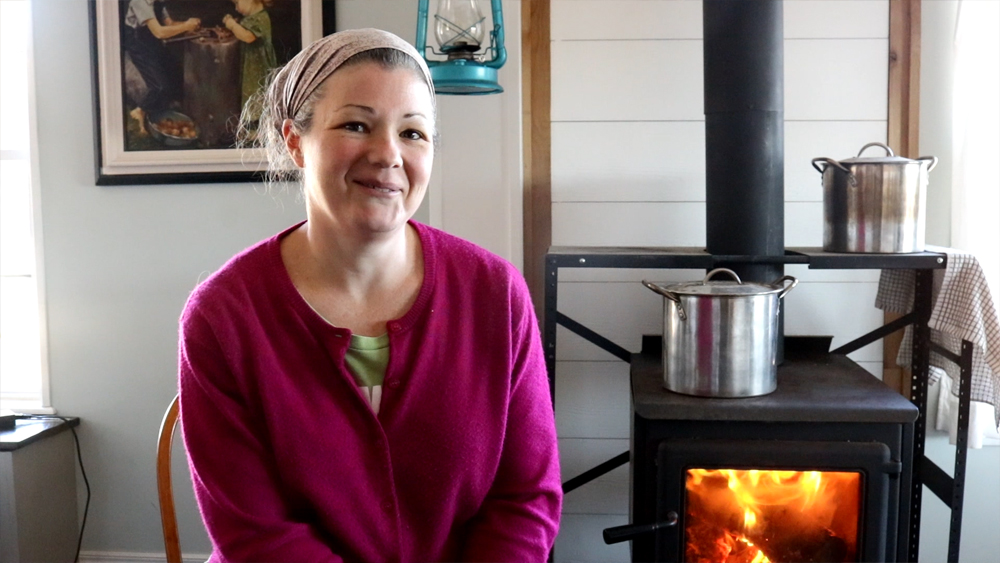 Are you ready to live without that sort of parachute in your life? Many people couldn't imagine not having home insurance. For us, it's just another bill we don't have to pay and that means liberty. I AM MY OWN HOUSE INSURANCE. I make sure the smoke detectors are working, I have at least 2 fire extinguishers in the house, and we've had fire drills where we load up our toyota pickup with a 250 gallon water tank and high pressure water pump. We are our own fire department.
But see, that is the rub. Moving off grid or even homesteading in general is like removing some of life's child proofing from around you. Have you ever walked into a house and noticed that it's completely child proofed? That's how life stays for many people until they die. An off grid life means you have to do many of the things you relied on from others back in the city.
So the bottom line is this: Examine your motives closely. Are you wanting to start an off grid homestead because you think it's cool or because someone else is doing it? Or do you really want to live that way. Living off grid is going to be very hard at first but it will get easier with time. You have to endure through the beginning hard times and your family along with you.
There is nothing wrong with ON-GRID homesteading. Off grid homesteaders don't earn an extra merit badge for their lifestyle. It's just a lifestyle and it's ok not to live it. If you want to go off grid for your homestead, make sure the family who is with you are fully on board and then go for it.
Just remember this, life is an adventure. Whether you enjoy it or not is up to you!



Visit Us Online: http://AnAmericanHomestead.com
---
JOIN US ON SOLA (TWITTER REPLACEMENT) FOR MORE HOMESTEAD CONTENT



https://sola.ai/americanhomestead
---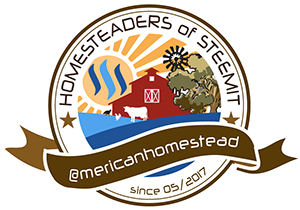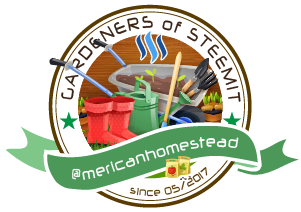 EVERYTHING IN THIS POST POWERED BY SOLAR !