Our Pineapple Gardens Just keep Growing!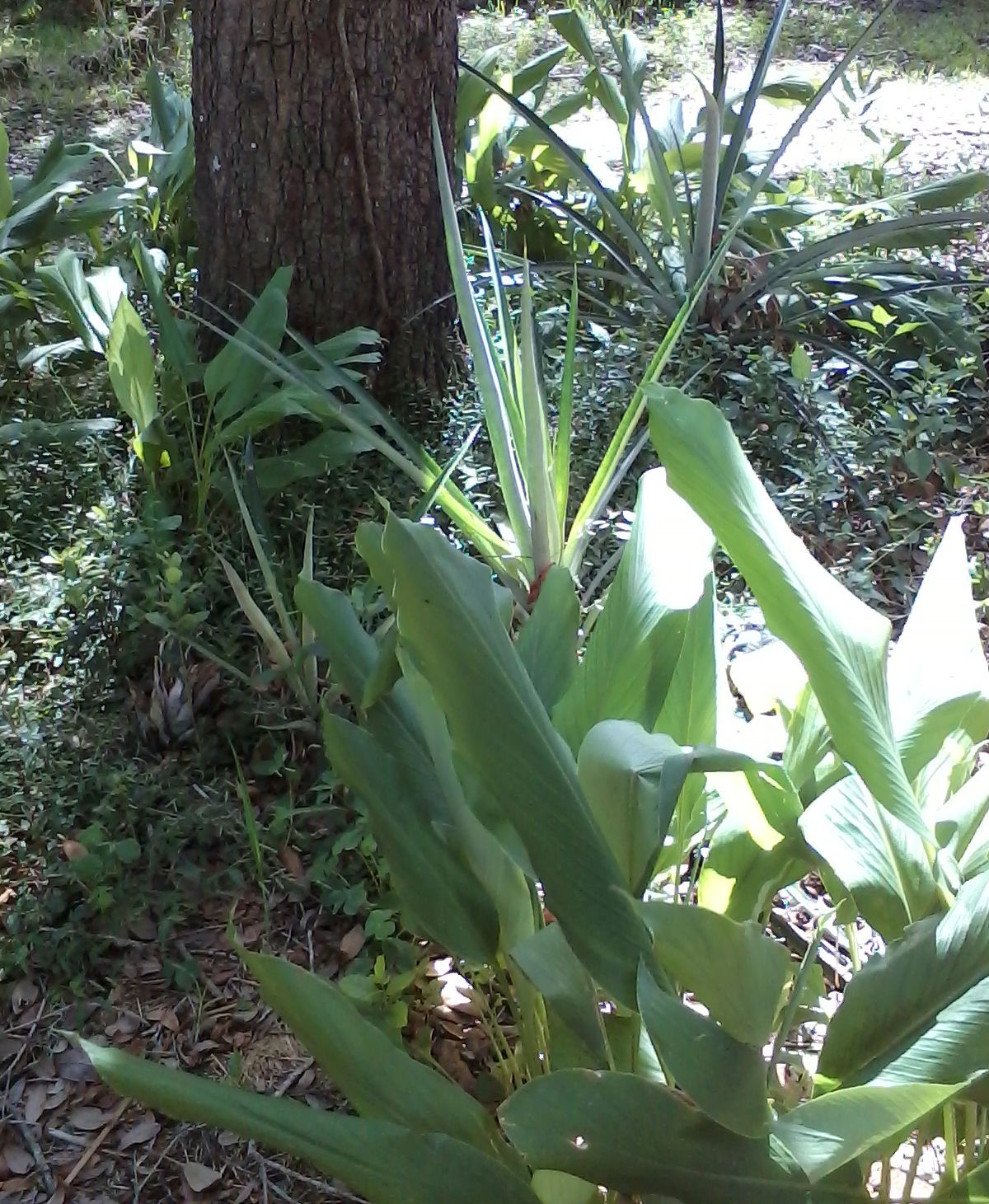 Gardening never ends on a homestead as we, like many of you, take advantage of every opportunity to expand and make something new out of everything God gives us.
The only tool I needed was a spade, but I was lazy and used one of my large kitchen spoons saving me a trip to the barn!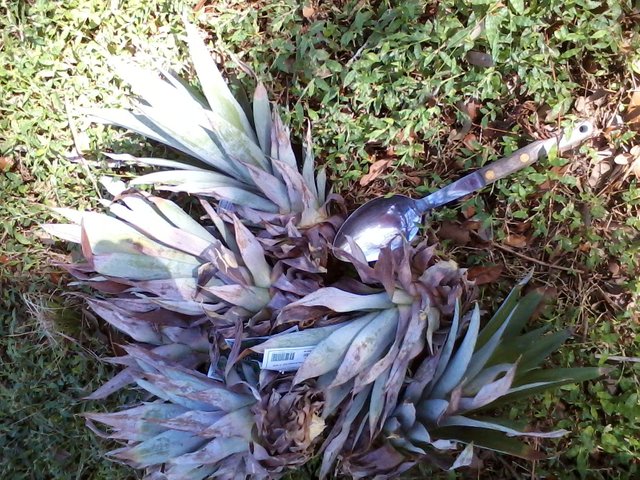 In this case, I took these pineapple tops from last weeks co-op delivery and twisted them off and now have eight new plants to put in the ground. One of the many blessings of the co-op is access! When things are on special I try and take advantage of them, in this situation the entire case of 8 pineapples was only $22.00.
These are the remaining 4 pineapples waiting their turn in the frig to be cut and eaten along with the one soon to be enjoyed today!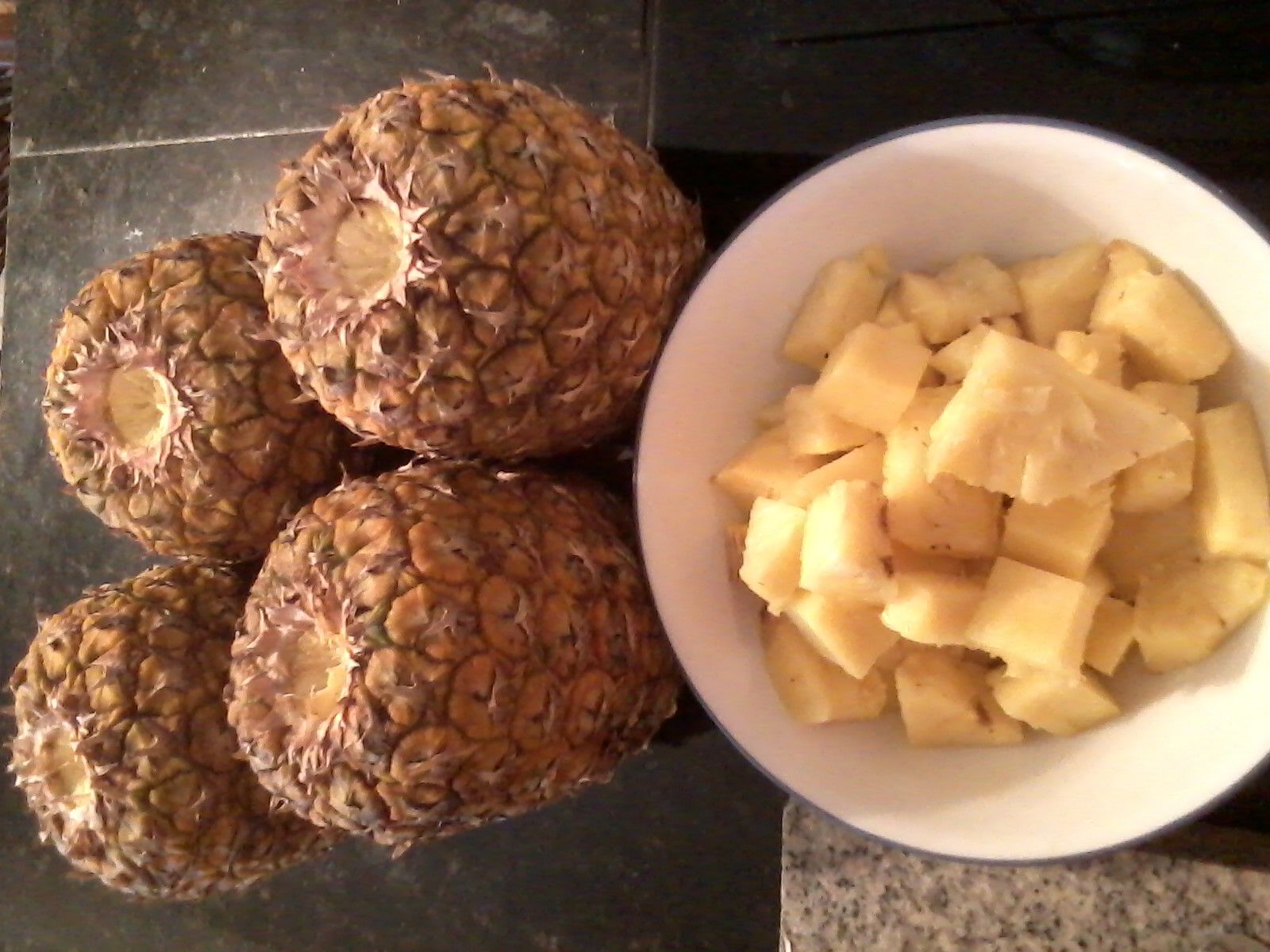 Definitely a good buy, so in addition to my order that is shared, I often purchase extra items for planting. The co-op is also where our ginger and turmeric roots come from and you can see some below planted among the pineapples around a different set of trees.
The acid loving pineapple thrives when planted around oak trees so that is where we choose to plant them. Probably half of our oaks not located in the goat pasture, have pineapples circling them.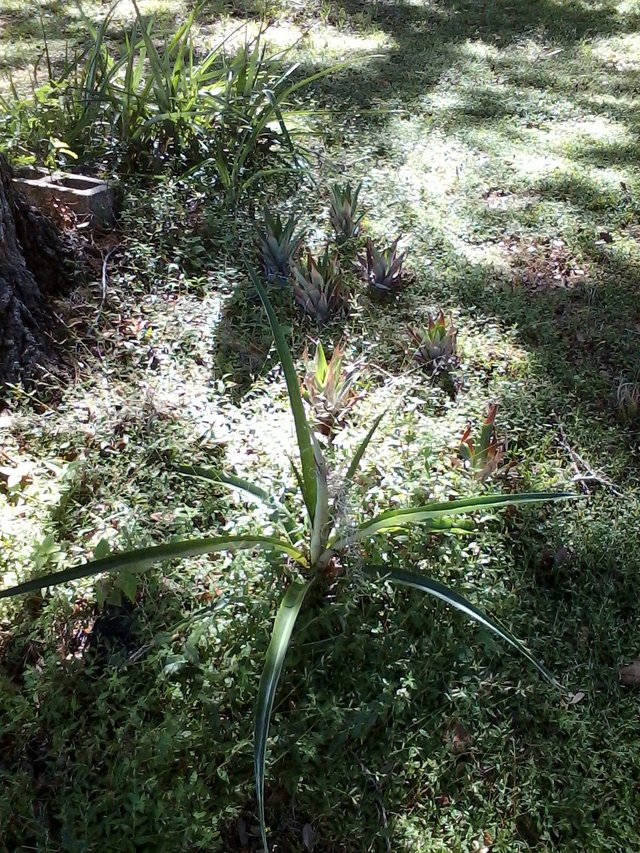 In an effort to finish this oak circle I decided to plant here. You can see the ones that were planted two season back are already growing well. This new planting will take us half way around the tree.
In case you did not know pineapples are very high in bromelain, an enzyme that naturally reduces inflammation! The core has the highest concentration! :)
Thank you for your interest in my garden today! I mentioned my Organic Co-op in this article and here is the link if you would like to know more:
https://steemit.com/homesteading/@joearnold/our-journey-in-setting-up-an-organic-co-operative-you-too-can-eat-organic-the-only-cost-is-your-time-5-7-hours-every-two-weeks
Original works copyright Melissa@Joearnold
2 Corinthians 1:3-4
3 Blessed be the God and Father of our Lord Jesus Christ, the Father of compassion and the God of all comfort, 4 who comforts us in all our troubles, so that we can comfort those in any trouble with the comfort we ourselves have received from God.…