I Had Surgery On The 4th Of October. The Kids Are Continuing The Work On The Small House.
I had a knee operation on October 4 and I knew I would be down for a few weeks and I thought that the work on the small house would be at a standstill for that time. I have had PT and some other Doctor appointments and hopefully be getting the staples out on the 18th of October. I was wrong as the kids started on the porch that we had started and built a ramp for moving in the appliances and the furniture in.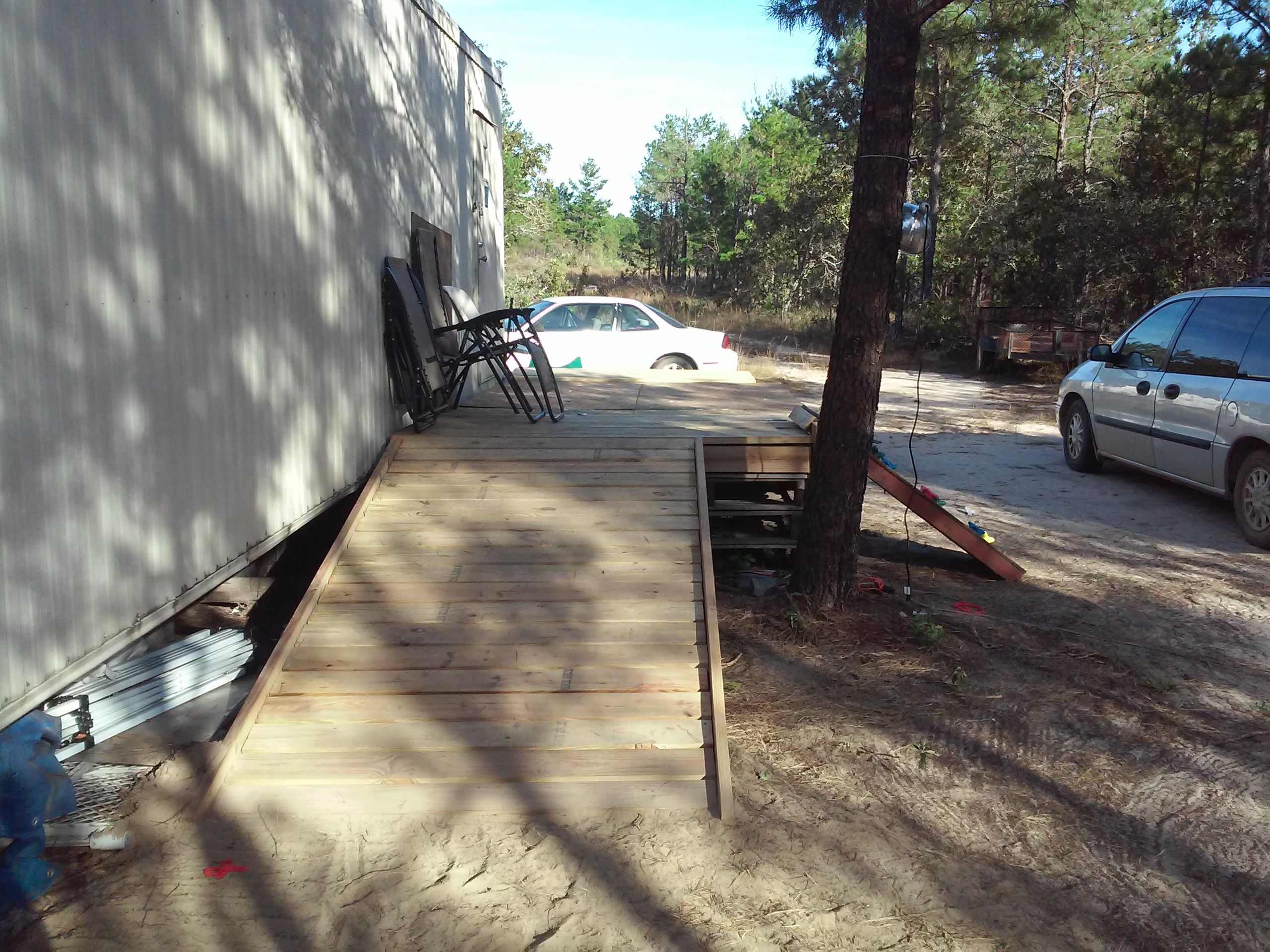 Then they continued putting the 2x6`s across the top of the porch to make it look better. We will have to get a few more to finish it as you can see we had to use some plywood across the top to fill in the gaps in the pallets.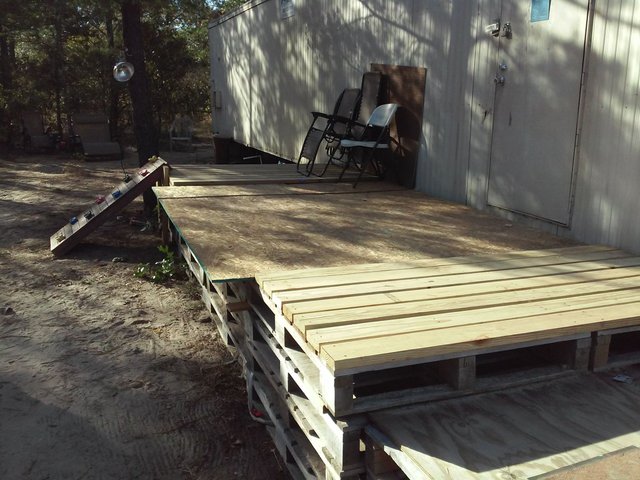 Then we will be working on the steps to make the look like the rest of the porch. They will be like platform steps to make them easier and they look better to me that way.
As you can see in this picture the grandkids had some additions they wanted to add to the porch. The slide in the above picture was one of the additions they wanted. If you see the tub there in the picture it will be used as the bathtub in the small house.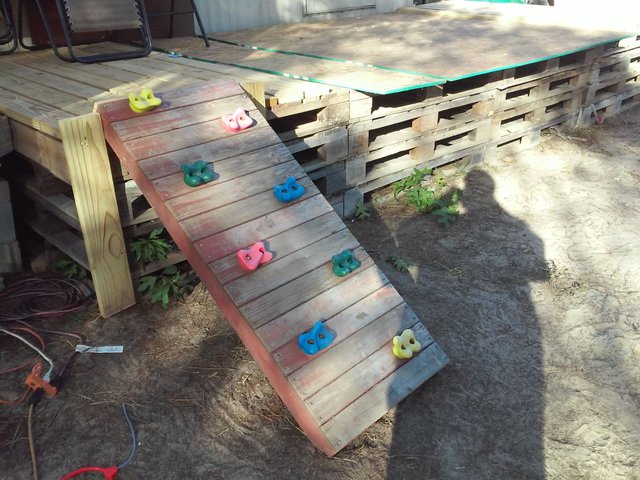 Then they wanted the climbing wall from another playset they had and wanted it attached to the porch. They are boys all the way through and want to climb and play on anything that they can.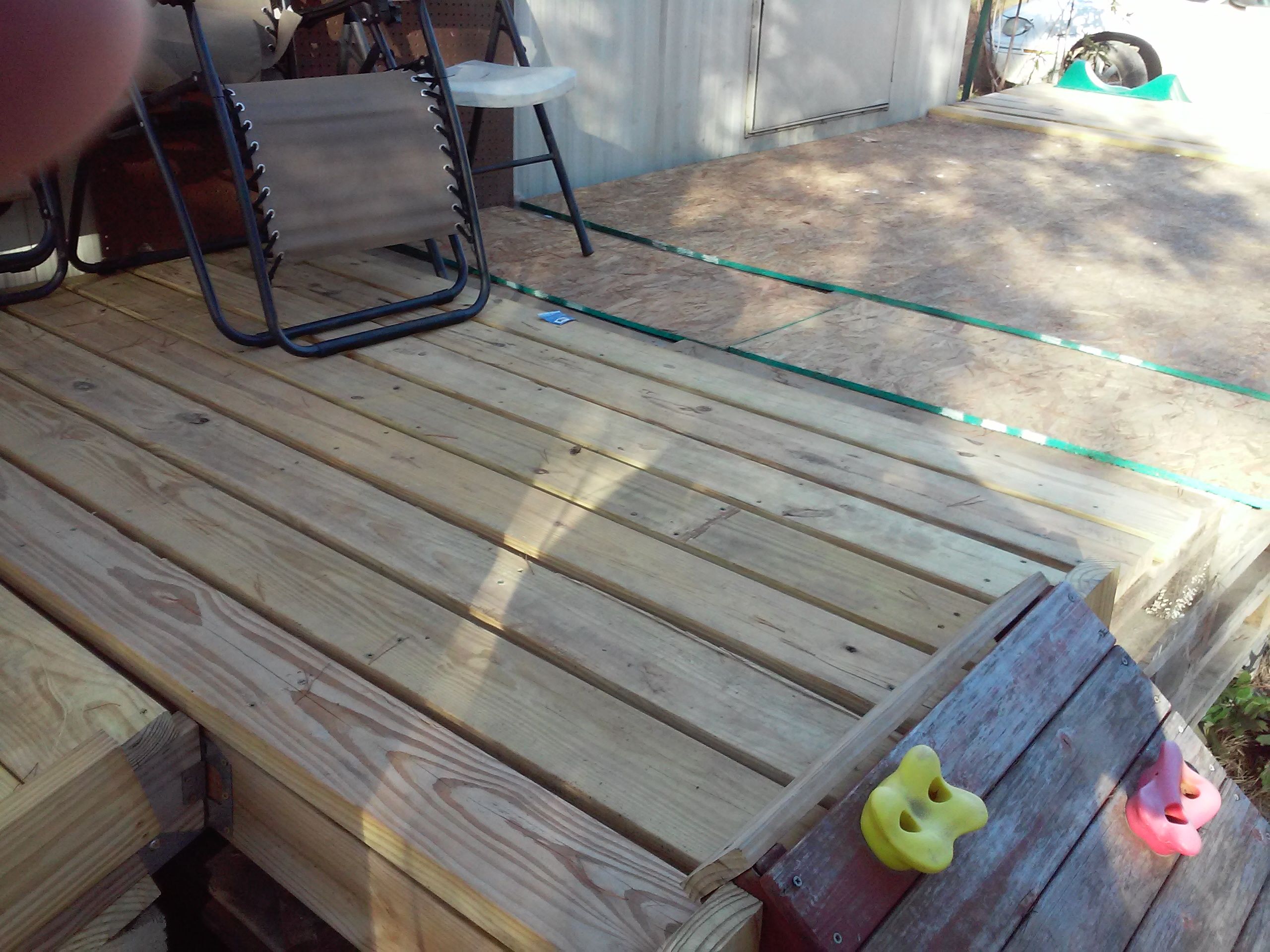 This done by our kids and my brother, Shane, Tabby and Shawn. The grandkids Domnick and Dustin had to help also. They have done a great job on this and will finish it as soon as I can get up and around to go and get some more 2x6`s. It will be soon as I am able to move around much better now.
Thank You for all of your support and all the feedback you give me.
Please Upvote, Comment, Follow and Resteem!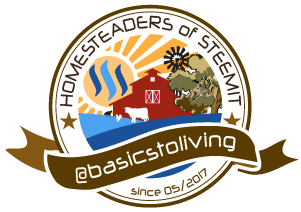 Do Not Forget To Upvote, Comment, Follow And Resteem!