You will never be ready!
---
---
I've heard it so many times and I really thought I understood, but life is full of surprises, isn't so?
---
Just a short description of myself. I never ever made truly planning. I have some idea about what I am about to do and some notes anywhere it happens to open my planning notebook. If anything, I am that guy who's pulling things out on the fly. The big picture is crystal clear, but as soon I zoom in, it gets blurred. Anyway, enough with this, let's get in the today's subject.
It happened again, big surprise ha!? Not really, it's just my nature. I dream about a zero-waste, homesteading, self-reliance life for some years by now. Not only dreaming about but actually working towards that dream.
I spent last ten years studying renewable/free energy.

I worked a plan for 6 years just to move on my own piece of land, exactly where I wanted.

I read a whole bunch of books&blogs on permaculture, composting/vermicomposting and watched hundreds of videos on homesteading and zero-waste ways of living in the last four years.

I went away from my family for three years just to make sure I will not succumb financially as soon as I am starting this new life.
Of course It's all about me!, this is what blogging is at the end of the day. Sharing my life experiences with you :).
Yet, after all that preparations, I blew it up huge style!
---
First, just going through a massive amount of information will not leave you with that much understanding.
You know, on a simple thing like planting seeds. Did you know that you should water them seeds every day until they give birth? Well, I kind of missed that part and it delayed my garden with about a month, sweet!
Before, I used to read five to ten books on a subject. Now, I read one book five to ten times. Lesson learned!
Secondly, getting hyped on crypto and end up losing 80+% of all the backup funds can drive you mad for a few days. Yep, it happened to me as well. I know, greed is one of the seven capital sins. But hey! No game, no gain!
At least I have left some gold I bought especially for days like these :). I can pawn it and get over this crisis.
Third, starting from scratch with a quarter of an acre (1000 square meters) garden at once is going to eat your life, literally. I spend between six to eight hours in the garden daily and is becoming clear that only one person can get easily overwhelmed by the amount of work required.
Is so much fun though. Also, all that work in the garden it gives me a lot of time for myself and my thoughts. if this is not a man's dream, I don't know what it is.
---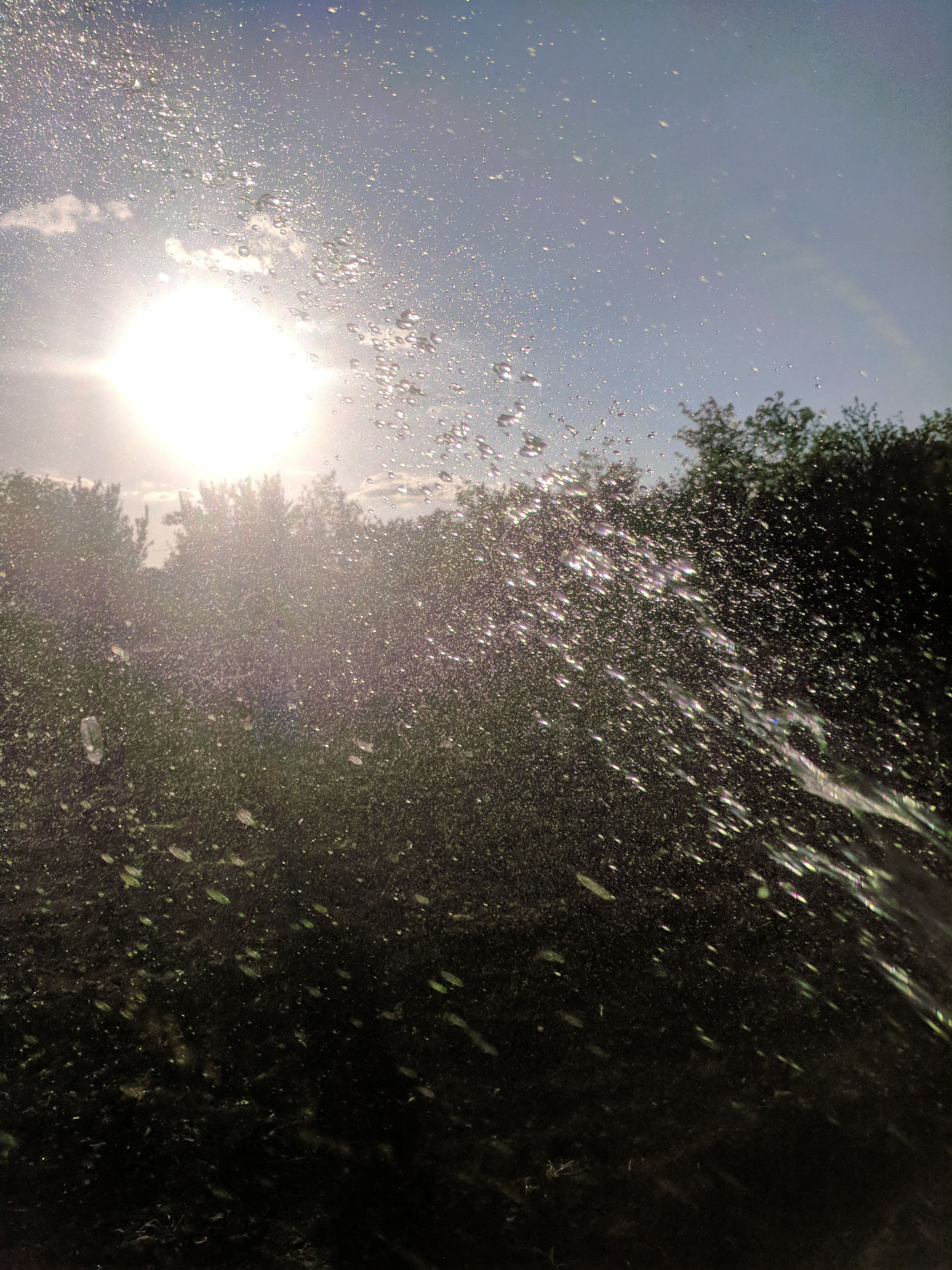 ---
I am also all about organic methods, it seems that I really love to be in stretched up situations. Hey, if life would give you everything on a silver plate, it would be fucking boring!
In conclusion, that saying is true. You will never be ready!
---
Do I feel lost? Sometimes, but I do recover quickly. Just being the strong fatherly shadow behind my son's hand when teaching him (like I would know) gardening and how we need to water every and each one of the vegetables, makes everything worth it
Do I lose my faith? Sometimes, but I am the head of my family. If I can't find a way, I will make one!
Am I going forward with the original plan? No, I will go forward with a better, stronger plan. If anything, as long as I breathe air and walk, I will improve :D!
This is not some motivational speech! This is the only way to live, in my view!
Life is too short to play other people games. I have my own game to play, by my own rules! And if planning is not my thing, action will do the trick ;).
Yeah, I don't know how struggling is supposed to feel, but I am all pumped up and I feel alive!

Whatever, let's talk about what I am doing lately :).
---
A big compost platform is in the building process right now, and I am making a video on it.
---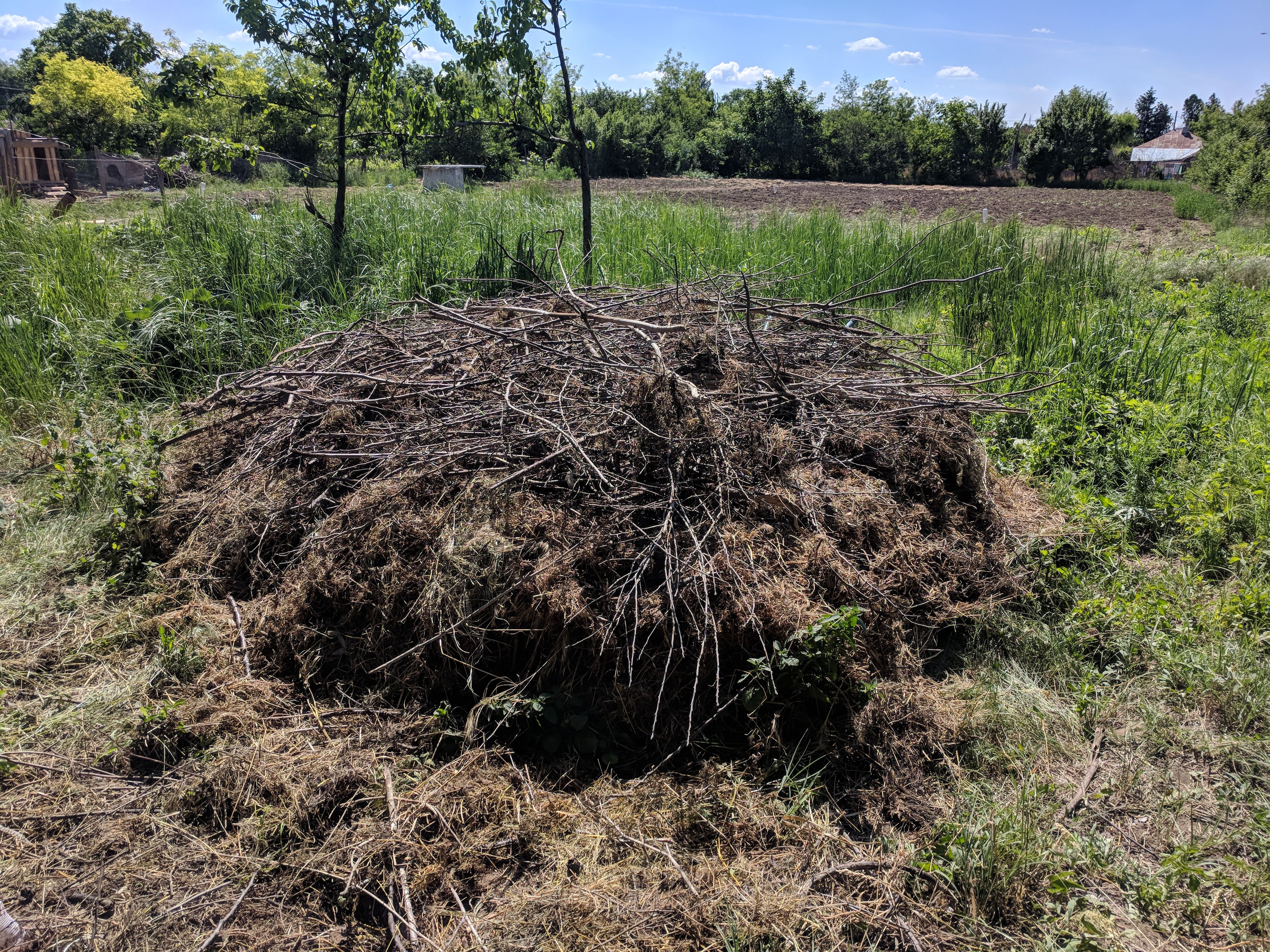 ---
If you like this, there's more on the way.
---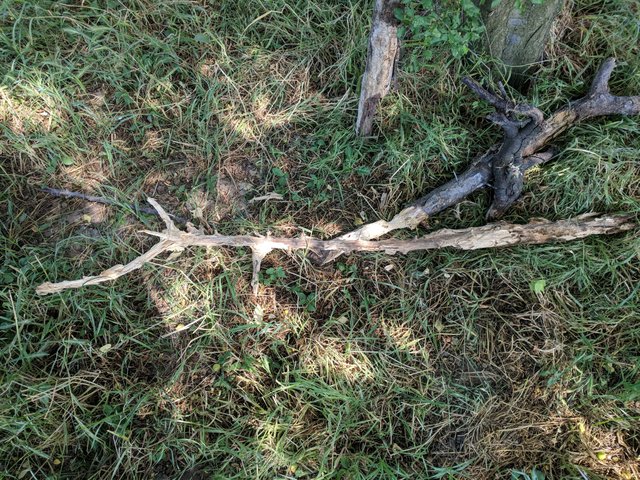 ---
I also filled the Chamomile and Elderflower stock, no idea when I can drop a post about the whole process.
---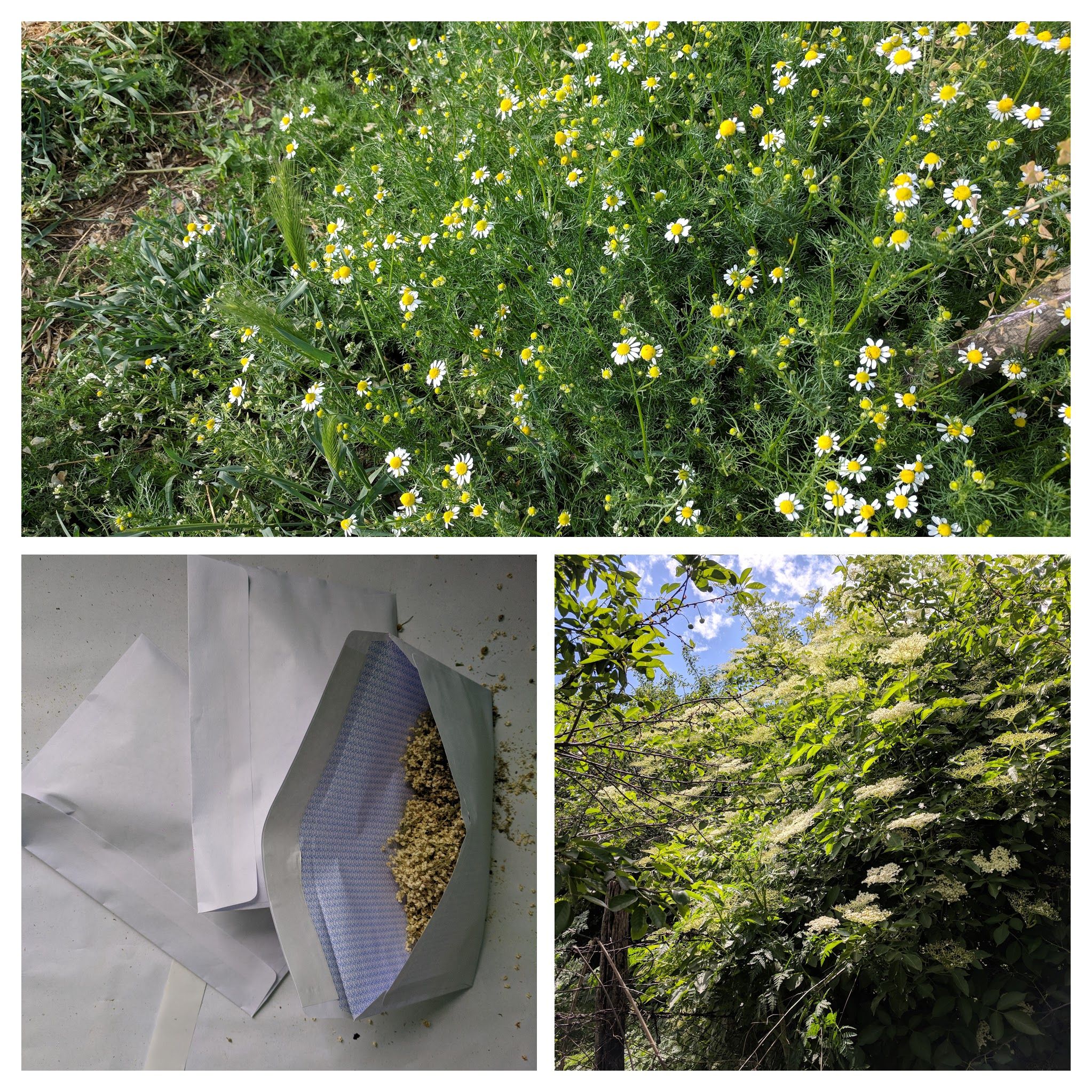 ---
Ahh, and we have Strawberries, you will not believe the flavour and the sweetness they have.
---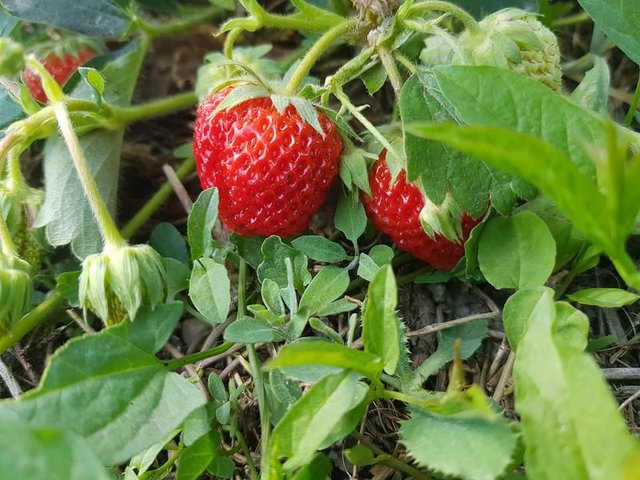 ---
Of course, I am still battling with those moles. My new recruits arrived and I also added some logistics in the game. Again, not sure if I will be able to deliver a post on this.
---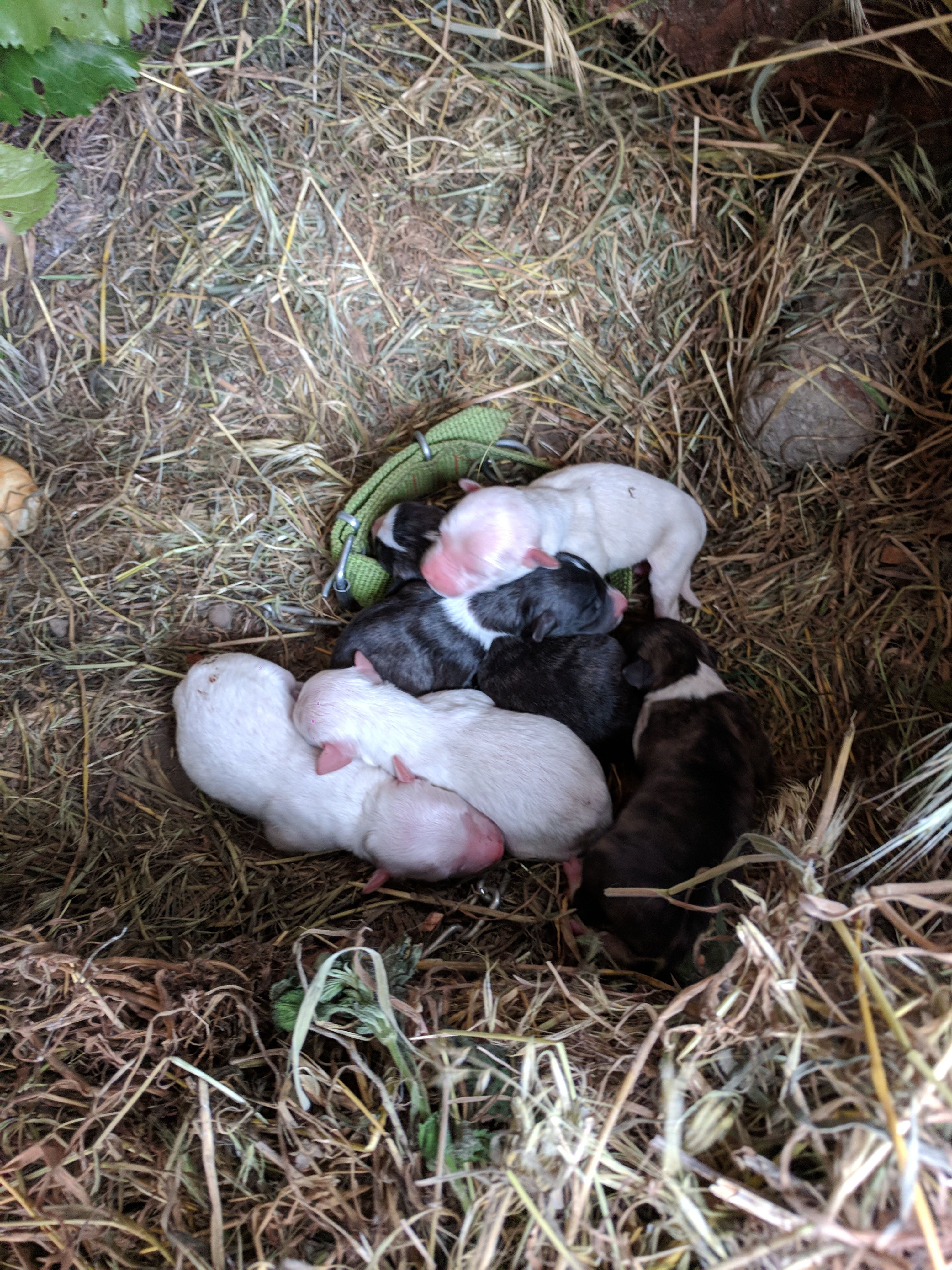 ---
If you wonder what my wife is doing. Well, she is feeding us, and basically covers all the activities I suck at, like maintaining what I build or make :P.
---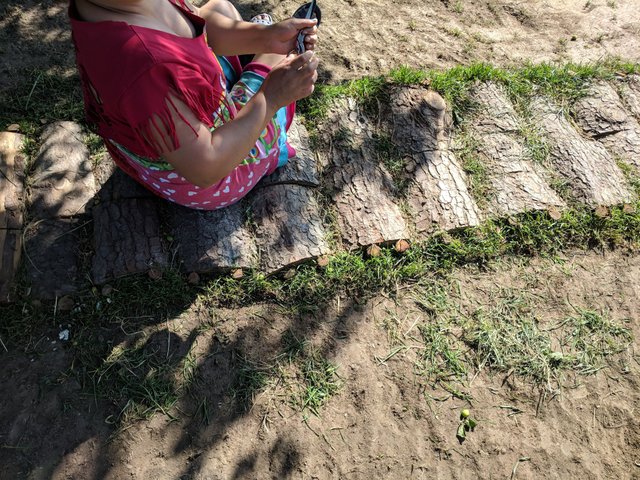 ---
This is all for now, gotta get back to work! In the meantime, if you are passionate about Homesteading, Off-grid, Prepping, or anything related to. You may want to start following :
@offgrid-online, or join off-grid Discord server https://discord.gg/5Thf9ax
@preppersonline, or join preppers Discord server https://discord.gg/255Td3q
@ecotrain, or join ecotrain Discord server https://discord.gg/sxpEPJc
Also, check out http://www.homesteaders-online.com/ , or join HomesteadersOnline Discord server https://discord.gg/VKCrWsS
@gogreenbuddy is having a daily contest, check out his page :).
Esti roman si cumva inca nu ai aflat de comunitatea romaneasca pe steemit? @steemromania este contul comunitatii, de altfel poti sa te alaturi discutiei pe serverul Discord al comunitatii https://discord.gg/nexBgBG.