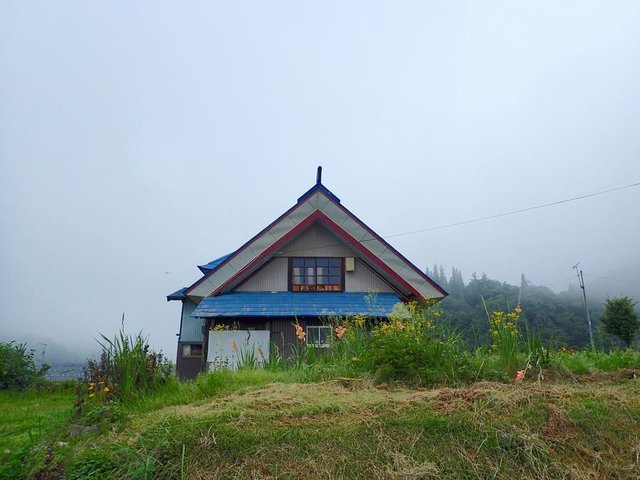 Hi everyone!
※Chinese is with Google Translation
中文翻译正在使用Google
中国語はGoogle翻訳を使用
Hi! Nice to meet you everyone on steemit... I'm @yo-yo from Japan.
您好... 我是yoyo.
改めましてこんにちは。私はよよです。
I was really looking forward to write this post, because I did a little support for this project; translate English to Japanese. And finally I could join this challenge so I feel soooo happy about it now!
在这个项目中,我帮助将英语翻译成日语。 所以我很高兴今天写这篇文章。
私はこのプロジェクトの英語から日本語への翻訳などのお手伝いをしましたので、今日、こうしてこの投稿を書いていることをとても嬉しく思っています。
Well, unfortunately I haven't been to HongKong nor Singapore yet, so I wondered what I would write... but... yeah, I live in Japan now so let me introduce about my country. I would like to write about super countryside in Fukushima pref. Tohoku region. And also @perch let me know about "the 1001 Places to Remember project" by @kimzwarch and #archisteem, so I would like to participate this challenge with this post. And I also using tag of #culturevulture from @eroche as usual ;)
不幸的是,我从未去过香港或新加坡。 因此,我將介紹福島縣的昭和村,那裡有老式的日本風景。然後 @orientalhub的 @perch講授了 @kimzwarch和 #archisteem的 "1001個記住項目的地方",所以我想通過這篇文章參與這個挑戰。像往常一樣,我也使用 @eroche的 #culturevulture標記。
ただ、残念なことに私は香港にもシンガポールにもまだ行ったことがありません。ですので、なにを書こうか迷ったのですが、日本の原風景を残す福島県昭和村について書いてみようと思います。それから @orientalhub の @perchが @kimzwarchと #archisteem の "1001 Places to Remember Project" について教えてくれたので、この投稿でそちらのチャレンジにも参加したいと思います。また @erocheの #culturevulture タグもいつもと同様に使用しています。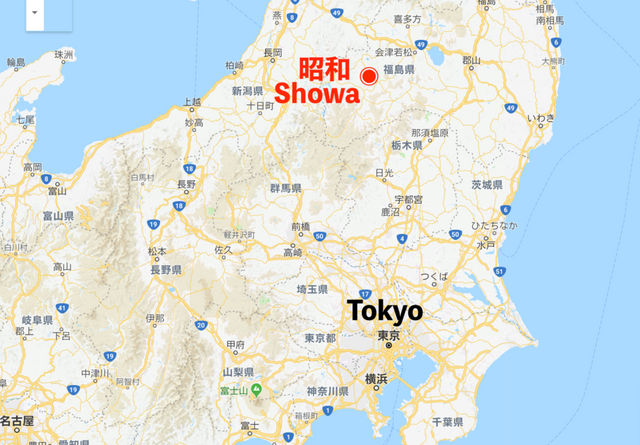 【source】Google Maps
Showa village is located at the prefecture border between Fukushima and Niigata prefectures. The area is a mountain division called "Oku Aizu".
Not easy to access... it takes about 4.5 hours by train and bus from Tokyo, so from my place next to Osaka can not arrive there in one day. I mean I need to stay Tokyo and then move to Showa next day from early morning. Recently I visit their by car with my friends, but it takes about 10-12 hours even if using high way.
昭和村位於福島縣和新潟縣之間的邊界地區。 該地區是名為"奥会津"的山區。 訪問不太好,從東京坐火車和巴士大約需要4.5個小時,所以我經常住在關西不能在一天之內到達。 有沒有這樣一種模式,前一天進入東京,從第二天早上開始移動。最近我經常和朋友一起開車,但即使使用高速車,也需要大約10-12小時。
昭和村は福島県と新潟県の県境に位置しています。その地域は「奥会津」と呼ばれる山間部です(地元の人は昔から呼ばれている「会津」と読んで欲しいそうですが)。アクセスはあまりよくなく、東京から電車とバスで4時間半ほどかかりますので、関西に住む私は1日では辿り着けないことが多いです。前日に東京に入って、翌日の朝早くから移動する、そんなパターンが多いでしょうか。最近は友人と車で行くことが多いのですが、高速を使っても約10-12時間かかります。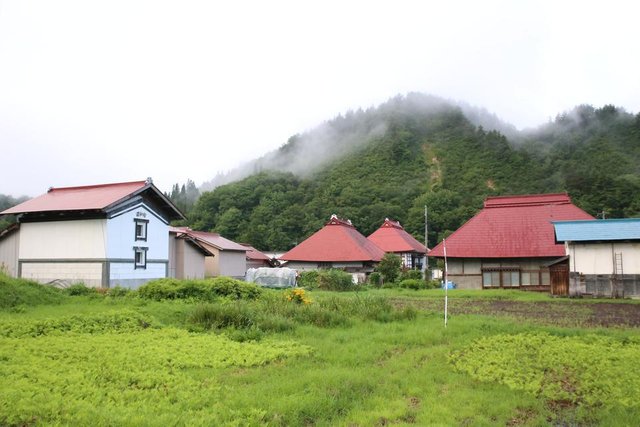 There is not any relatives in Showa village, but I feel like this place is my second hometown. I think that it was around 2003 that I visited Showa for the first time. It is related to "weaving" that I have been doing since 2001 to visit this place so often. Showa village is the only place in Japan to cultivate kind of hemp fibers called "Ramie", so I visit there to learn about this fiber and about weaving technique. If you are interested in weaving, I once wrote about it so you can check it from the link below.
昭和村沒有親戚,但對我而言,這裡正在成為我心中的故鄉。 我想這是在2003年左右,我第一次訪問了這片土地。 這與自2001年以來我一直在繼續的"編織"有關,因為我在這片土地上經過了很多次。 昭和村是日本唯一種植麻纖維"苧麻"的植物。 我正在參觀了解這種纖維並了解織造。 關於織布工,請看下面我們介紹的帖子的鏈接
この昭和村に親戚があるわけでもなにもないのですが、私にとっては心の故郷になりつつある場所です。初めてこの土地を訪れたのは2003年頃のことだったかと思います。この土地に何度も通っているのは、私が2001年から続けている「機織り」に関係しています。昭和村は日本で唯一「苧麻(ちょま・からむし)」という麻の繊維を栽培しているので、その繊維に関する勉強や、機織りを教えていただくためというのが理由です。もし良かったら以前に紹介したポストがありますのでご覧ください^^*
【EN/JP】My2018-This is my Hobby:Weaving, Making tools and Archiving/私の趣味のこと:機織りと道具作りとその記録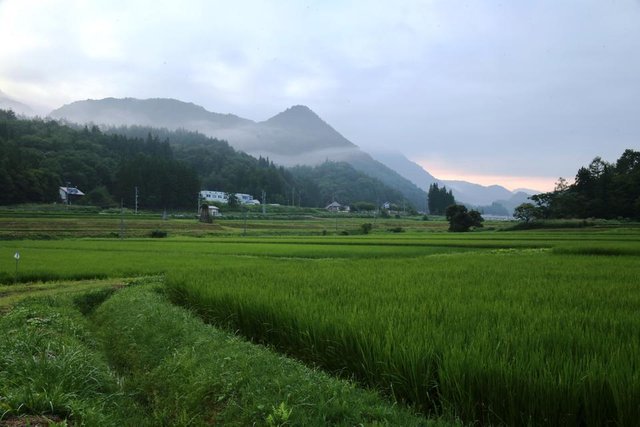 Morning time is the best time for taking photos in Showa.
早上昭和村的意見是真的很漂亮。
朝の昭和村の景色は本当に美しいです。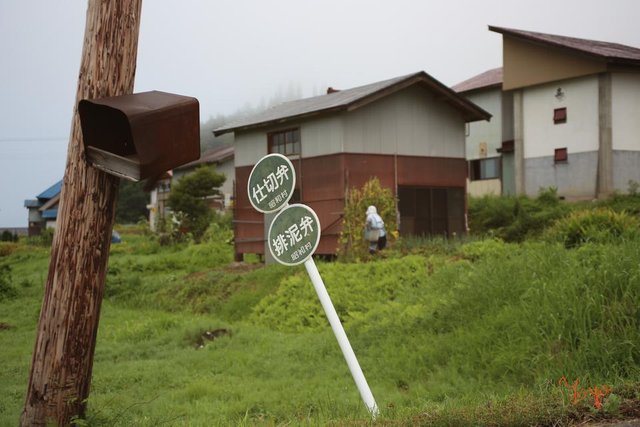 Everyone finish working until 7am (means they start working since 4-5am)
每個人,我會在七點前完成我的工作。
朝の6時台には皆さん作業を「終えられて」片付けを始めます。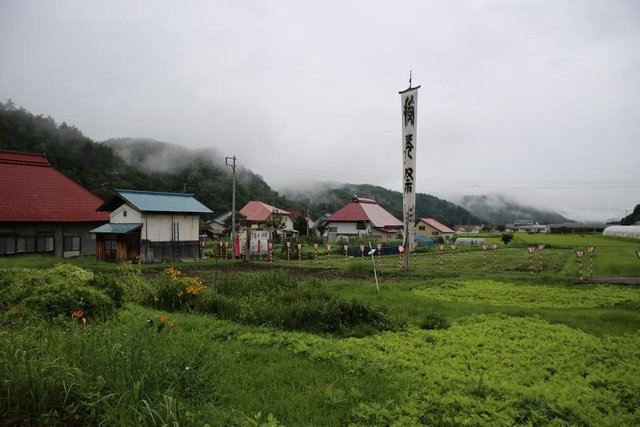 We stayed there in summer time and we participated the local festivals. A big flag was raised up.
去年,我留在了夏季。 我們也幫助準備當地的節日。它提出了一個大的標誌。
去年はお盆の時期に滞在しましたので、地元のお祭りの準備のお手伝いもしました。大きなのぼりが上げられます。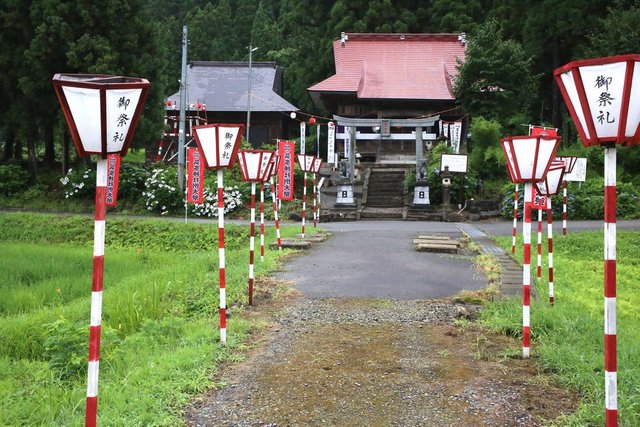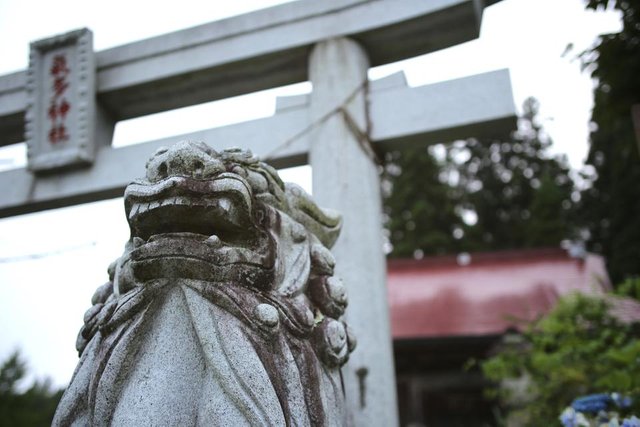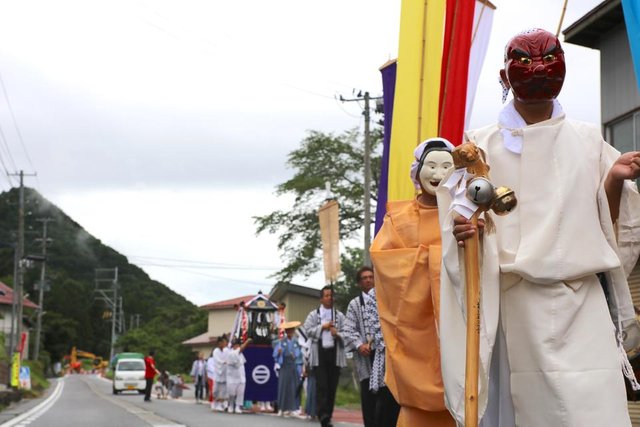 It was also interesting for me the festival of the village named "Togyosai=passing/walking Festival"
我們還參觀了名為"渡御祭"的村莊的節日。
渡御祭という集落のお祭りも見学させて戴きました。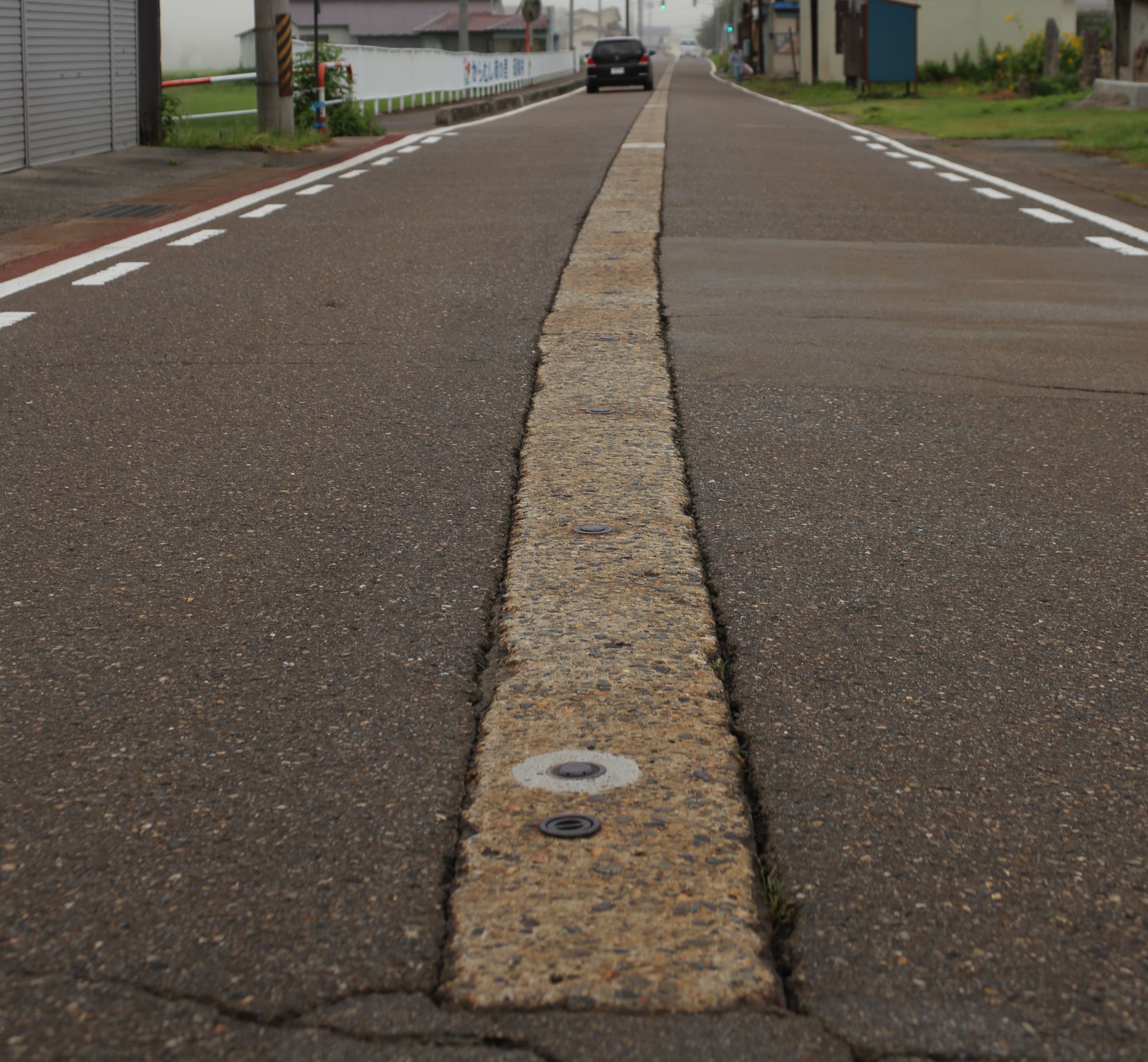 The national highway in the center of the village is equipped to melt the snow.
In late November it starts snowing and it is a heavy snowy area that can sometimes be over 2m high.
村中心的國道設有融雪設備。
11月下旬開始下雪,有時在下大雪的地區可能會超過2米。
村の中心の国道は雪を溶かすための「消雪パイプ」が備え付けられています。
11月下旬には雪が降り始め、2m以上になることもある豪雪地帯です。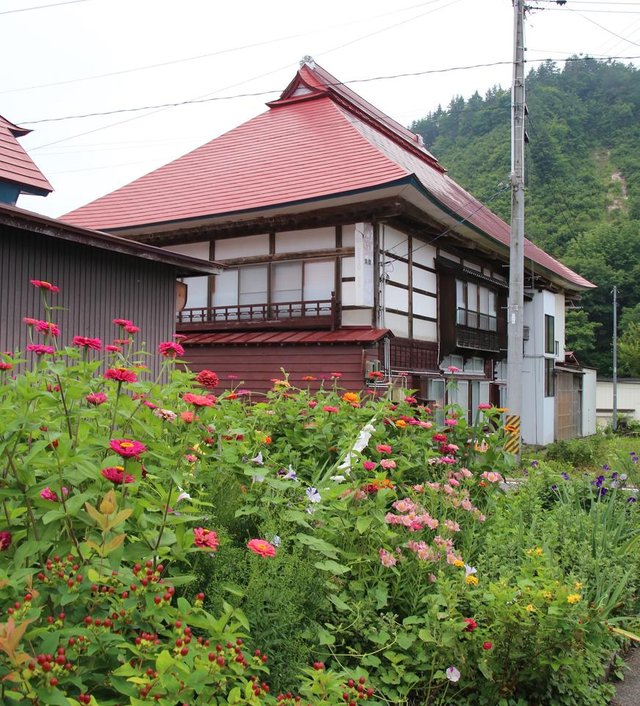 Tin roof of steep gradient is to protect them from snow damage.
陡梯度的锡屋顶是保護他們免受雪灾。
急勾配のトタン屋根は雪害から守るためです。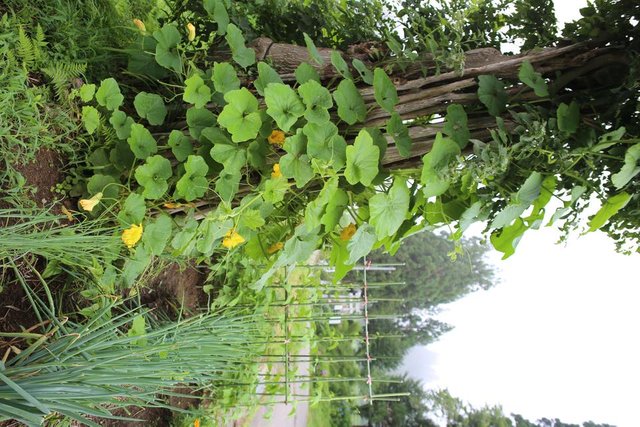 Everyone in this village take care their fields and garden beautiful.
田野和花園都很美麗。
皆さん、畑も庭も美しく手入れされています。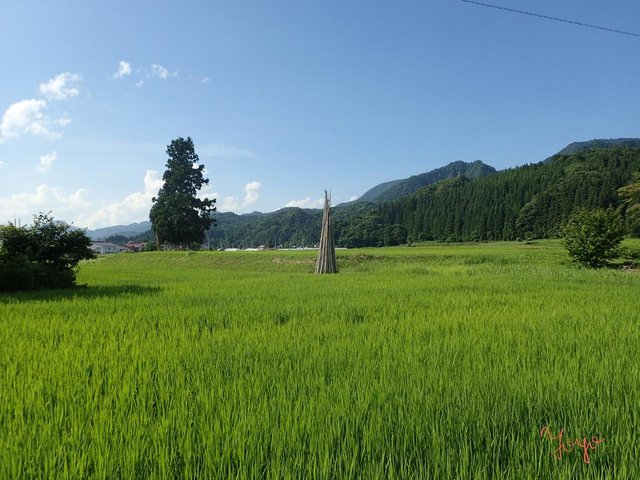 Only a half of the August is quite hot, but not that much. It is cool in the morning and evening time so this is the best for the summer season to visit.
只有八月我感觉热的天。早上和晚上凉爽,这是避暑胜地最好的。
8月のほんの一瞬だけ真夏日を感じますが、朝晩は涼しく避暑地には最高です。


Even though it is not a sightseeing spot, still a beautiful landscape remains in Japan and there is a people who lives with nature. As with weaving studying, I am seeking ways to record and pass these scenes and people's lives, skills, and food culture to future generations. I'd like to continue these as a life work, but I start thinking that there is a little hint for that in steemit, block chain technology, cross-community. Thank you very much for reading and have a great weekend.
即使它不是日本的旅遊景點,仍然是一道美麗的風景線,還有一些地區仍然存在與自然生活在一起的人們的生活。 就像編織一樣,我正在尋找方法來記錄和傳遞這些場景和人們的生活,技能和飲食文化給後代。 我希望將這些作為一項生活工作繼續下去,但我開始認為這有一些暗示,可能是steemit,區塊鏈技術,跨社區。 謝謝你的閱讀。 週末愉快。
日本には観光地ではなくても、まだ美しい風景が残り、自然と共存しながら暮らす人々の営みが残っている地域があります。機織りもそうですが、私はこれらの風景や人々の生活、技、食文化を後世に伝えることを目的に、それらを記録し伝承する方法を模索しています。これらをライフワークとして一生続けていきたいと考えていますが、そのためのヒントがもしかしたらsteemitやブロックチェーン技術、クロスコミュニティにあるのではないかと考え始めています。読んでいただいてありがとうございました^^*
日本語:約1150文字
photos with Canon6D or Olympus TG-4, @yo-yo's original.
---
皆さんも良かったらこのチャレンジに参加されませんか。
参考になりそうな記事をこちらへ紹介しますので、是非ご覧ください☘
投稿は5月12日(土)深夜1時(香港時間11日24時)まで可能です⛵
投稿のルール
◉[EN/中文/日本語] All set! Launching HK-JP-SG cross-community challenge, rules're here \HK-JP-SG跨區文化挑戰規則在此 \HK-JP-SGクロスコミュニティのチャレンジを開始、ルールはここにあります
記事サンプル・多言語ポストのヒント・Google翻訳のポイント
◉(JP/EN)シチリアの伝統マーケット/Old Market in Sicily(HK-JP-SG クロスコミュニティチャレンジ参加サポート記事)
◉2カ国語で書くときに工夫していること👀(HK-JP-SG クロスコミュニティチャレンジ参加サポート記事)
◉Google翻訳利用の小さなコツ👀/HK-JP-SG クロスコミュニティチャレンジ参加をお考えのみなさんへ
*⛵🚢この場をお借りしまして、様々なかたちでこのイベントの開始まで助けて下さった日本のコミュニティの皆さんに御礼申し上げます。とても心強かったです。ありがとうございました🚢⛵