How to check your monthly elegibility for #club5050
Hi there dear @steem.skillshare friends,
there is a bit of confusion recently around this new #club5050 movement launched a few days ago here on our beloved steem blockchain.

Basically it is easier than what it seem, because the rules just changed for the best in my humble opinion.
So when this movement was launched, the main rule was that each eligible steem user, should have, in the previous 7 days, powered up at least the same amount of steem that has been cashed out.
Like this, the user_1, that moved to an exchange to cash out their profit of 10 steem, should have powered up at lest 10 steem as well in order to be part of the #club5050.
Because of some concerns, among some steemians, again in my humble opinion quite legit, @steemcurator01 changed the rules in order to join the club, and get the eligibility of their support.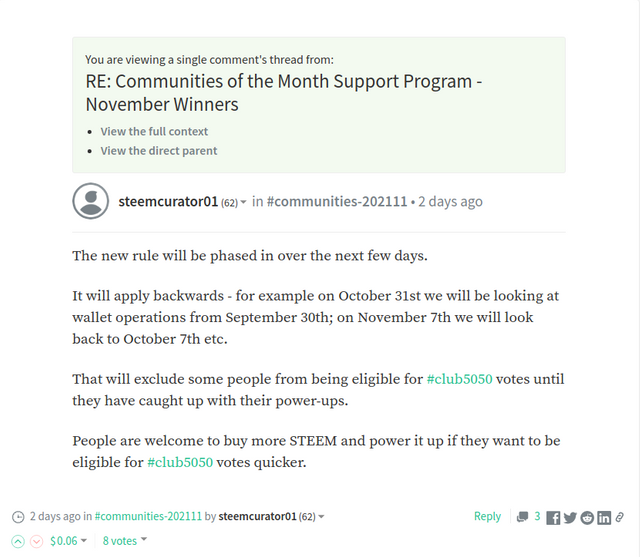 From this comment now we know that the 7 days rules changed into a 30 days one, all the rest remain the same as I explained above.

As we can see from this comment, the new rules will be from 1st of November.
So, please, before you use the tag #club5050, both in general on the steem blockchain, and specifically in this group, we, as @steem.skillshare team would like to kindly ask you to check by yourself if you are following the rules of this club, before you post with the tag.
We as group moderators are required to check each account before submit both to @steemcurator01 and @booming01, for upvote support for our members.
This is not an easy job to perform, and we would like to ask for your cooperation.
Accounts that will follow the rules and will be more precise in using the tag will be more likely be piked by us for upvote support, so it is better you really check your position, and you don't try to trick the rules. Also, because if we will notice that an account will repeatedly violate the rule and keep using the tag we will most likely ignore their posts for future upvotes, bot from our curation trail, and for @steemcurator01, or @booming01.
How to check the eligibility
---
Now, I would like to help all the @steem.skillshare users in order to check their position within the 30 days window for the #club5050 eligibility.
We can use the best tool available for free for everyone, that is the @steemchiller steemworld website.
Once on the website, scroll down to the tool section, and click on the Transfer Search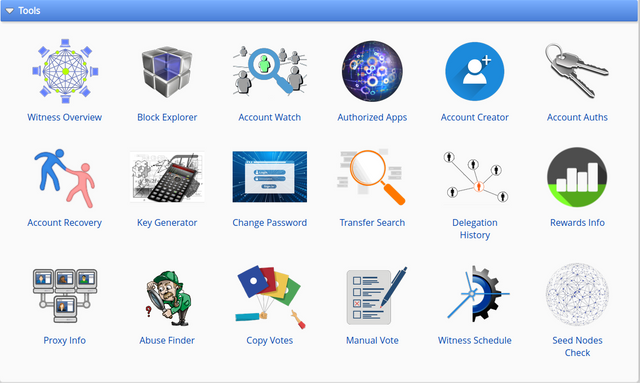 A new window will be opened, now we can check with ease, bot our power ups, and our withdrawals during the last month, as stated in the comment we mentioned above.
For the Power ups, in the Type option select, Transfer to vesting, then type your username, and select the period, in this example 2nd of October 2021 to 1st of November 2021, and then click search.

At this point we need to confirm that what we withdraw is less or maximum the same that we have powered up, in order to do so we need to keep all the data we insert before except one, we need to change Transfer to vesting option, into Normal Transfer.

As you can see, my withdrawal is as much as my power up, during the last 30 days, so I'm eligible, if the withdrawal had been less I should have increase my power up in order to match with it, or I could not use the #club5050 tag.
I hope this post could be useful, and I hope I was able to help someone.
Thanks for reading.