My Experience With The Diary Game: "A way to record my Daily activities and progress" by @ebuahsang1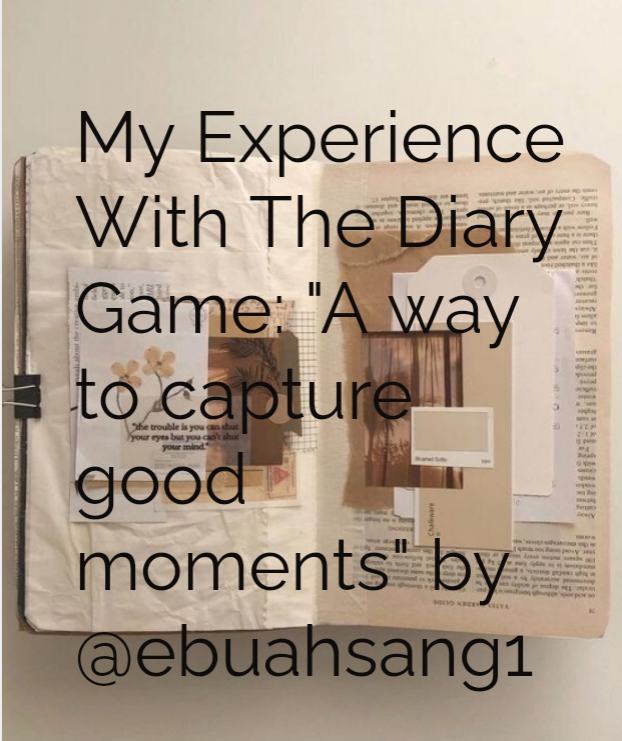 Source"
Hello fellow steemians all around the world. I hope we are all doing excellent where ever you are. Gods blessing to you today. I am here again making my second ever post in the Steem Venezuela community to participate in the Steemit Engagement challenge contest. I must say, the topic for discussion today is very unique and I know every Steemian has alot to say to this topic.
WHAT IS THE DAIRY GAME
The dairy game is an activity that was launched some years back, that is, two years to be precise. This is one of the most active activity that helps steemians to remain active. Through the dairy games, Steemit members get to share their activities of the day.
I cannot over emphasize on the importance and impact of the dairy game in Steemit. I am going to narrate my experience with the dairy game.
My Experience with the Dairy Game
As we all know, the very first post that is required of you to do on the Steemit platform is the Introduction post. After the Introduction you can do what ever post you want to do, Contest, Dairy game, creative writing.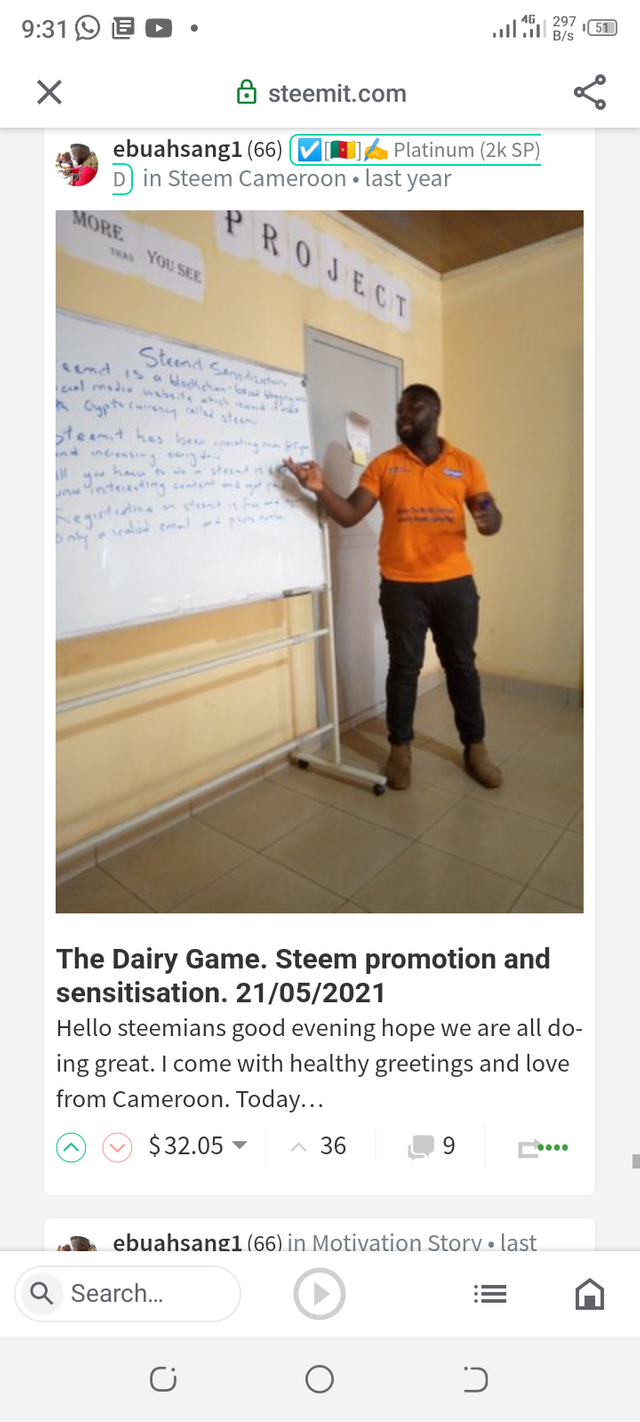 My breakthrough in Steemit was the Dairy game. I got my first visit from Steemcurator01 and we know that it's a big big deal for the Steemcurator01 to visit your post. I got an upvote above 30SBD. This post changed the way I interacted and my determination to keep on Steeming. It turned me into who I am, I evidently saw that Steemit was a place I wanted to be.
The post came at a time when I had countless post from different communities and yet no upvotes to show for. You can imagine producing post back to back and you don't get an upvote of up to 1SBD and the suddenly you land 32SBD, like a big pro. So when talking about ideas that have revolutionize Steemit.
Ever since then I have been a constant participant in the dairy game till date.
Advantage of The Dairy Game
Dairy/Daily journal. The first thing about the dairy game as the name goes is that it is a dairy. It serve as a dairy where we get to record our days activities. Personal for me I used it as a daily journal to track my activities of the day. It helps me to see if I accomplished some of the things u had planned to do the previous day. What a good record book to follow up with your plans for a day.

It encourages newbies. The dairy game is one of the main activities that encourages newbies in the Steemit platform. Since it attracts alot of attention and upvotes. Most if not all my recruits in steemit got their first upvote because of the dairy game. So the turn to keep writing especially with the Steemcurators.

No Writing skills needed. The dairy game is like the simplest way of making money I have ever seen. You don't need any prior skills in writing a blog or article. Since you are basically directing your day to a person. And this is what I used to convince most persons to join Steemit. How difficult can it be to tell someone about your day.

Make new friends. By sharing in the dairy game, I have gotten to know and meet Amazing people on Steemit. Know exactly what people do in live and where they are. It's so beautiful 4i know that period like what you like and do what you do

Helps us know places we have never been before. I can sat through dairy games, I have gotten to know alot of places around the world when I have not been there. People get to share their photos of towns and so on and it is really great.
I can go on and on about the advantages of the dairy game but I will like to stop here.
Disadvantages of the dairy game
I have thought and thought about the disadvantage of the dairy game and it's difficult to see why sharing your days activities with people can be disadvantageous. However everything has a side effect.
Exposes one to attacks. The only thing I could come up with as a disadvantage is that it exposes one to attacks. By sharing your day and activities with someone, it help help thieves to be able to track your movement and know exactly how to target you. So it might be harmful in that domain. But that is rarely the case.

Restrict talents and promotes laziness. One of the side effects of dairy game is that it makes steemians to be lazy. The lazy ones don't learn how to write interesting and interactive post since they get to make money from sharing just thier daily activities. This hinders their growth in terms of creativity
Introducing Thediarygame To Anybody?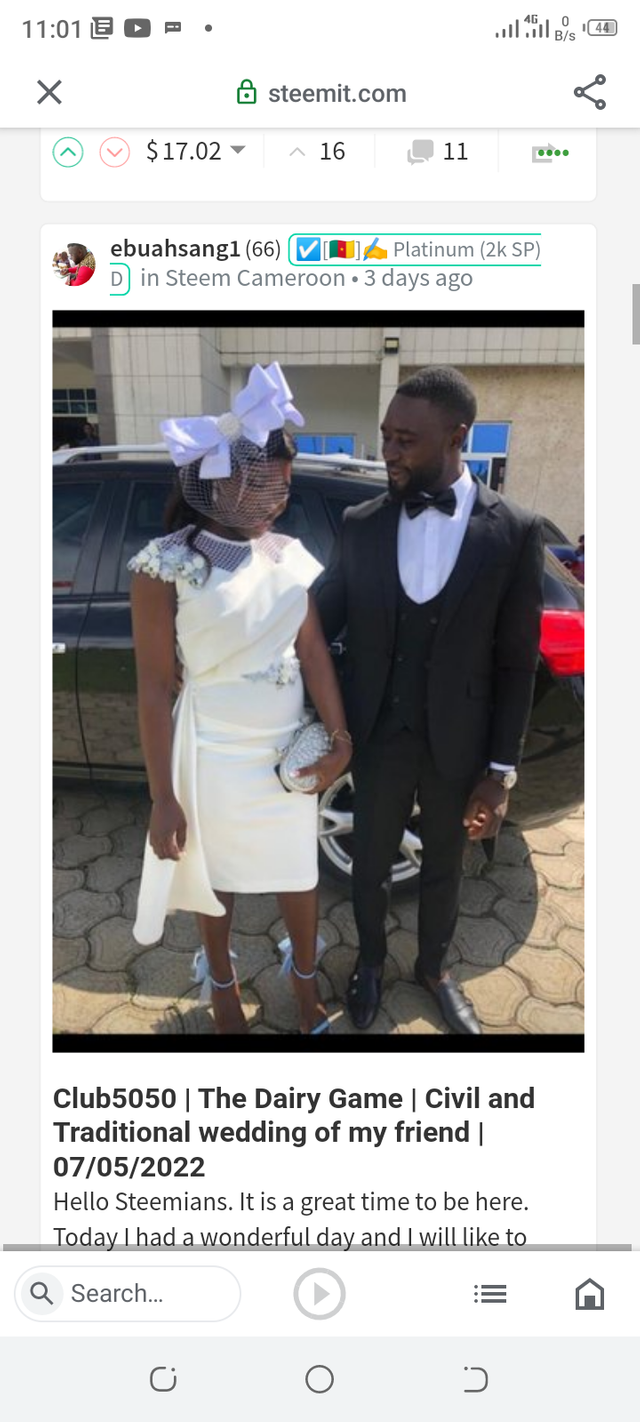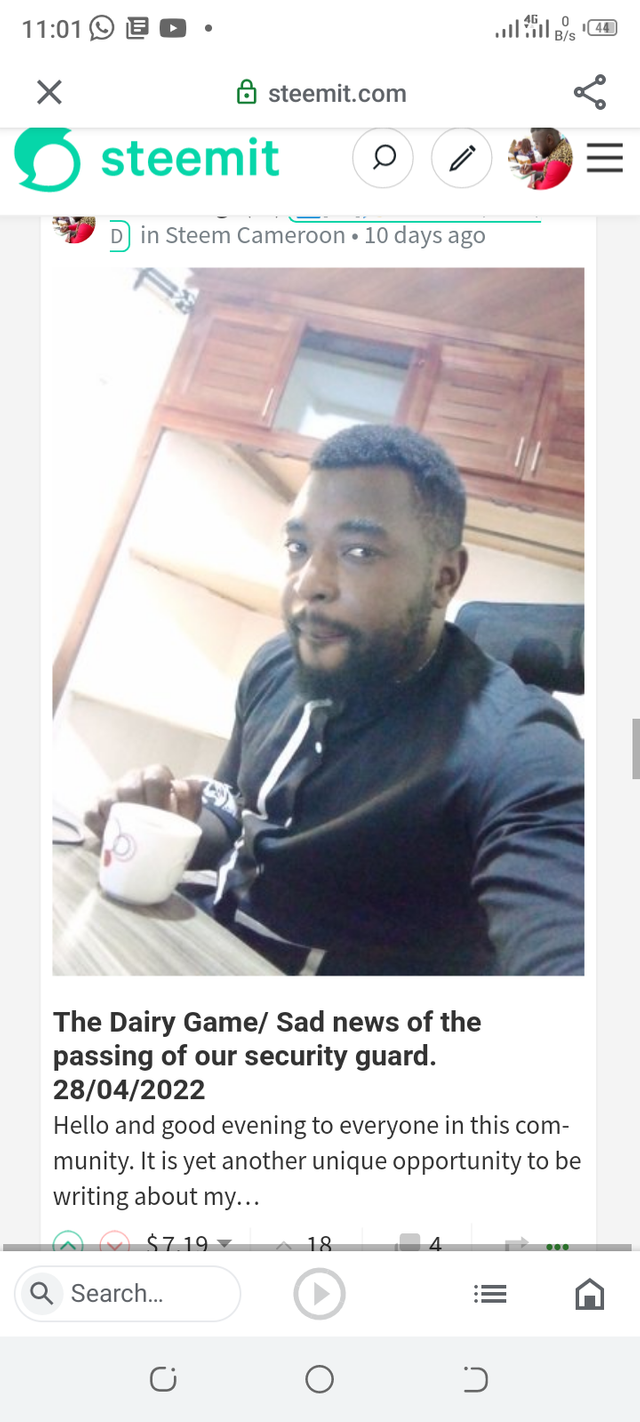 As I have earlier mentioned, the dairy game is the first and most important tool that I use to recruit steemians to the platform. How difficult is it to write about you day. Most times than not it doesn't take up to 1 hour. It is very easy and it is very charming to newbies. @ngwerast who just joined about 1 month ago through me can testify. She loves the dairy game and I Always encourage Steemians to share in that domain.
Conclusion
The dairy game is the most productive and effective activity on this Steemit platform. It has moulded enthusiastic steemians like myself, @chiabertrand, @nancymboghi, and it is doing same for @ngwerast now. I believe this activity should be encouraged more as it is a gateway to many steemians.
Happy anniversary to the dairy game. While we look forward to an amazing season 3. Betterlife to us all.
Thank you for reading.
I want to invite @rosita-nkefor, @nancymboghi and @ngwerast to participate in this contest.