Fasten your seat belt, we have entered a new era of #Bitcoin
El Salvador has legalized #Bitcoin, which is good news for the Crypto community but this could bring the Crypto market into a new winter. Spring will not come easily and quickly. So be prepared for anything bad that could come in the near future for Crypto.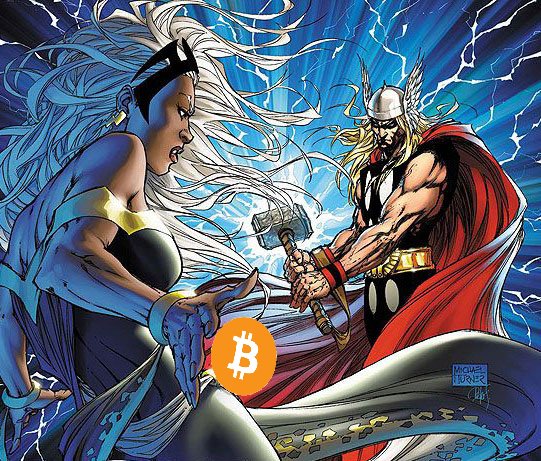 Previously, big banks attacked #Bitcoin, now IMF, US, China, Europe and central banks have and will continue to attack #Bitcoin. There will be more fud news, bans, scare tactics ... why?
Because they want to protect investors against the collapse of #Bitcoin?
NO 🥴 NO 🥴 NO 🥴
It's really because they really think #Bitcoin will be successful and a threat. No one has the time to attack something they don't care about and think it will fail.
So you will see that the war will really begin and winter may come right now
Let's see what happened right after EL SALVADOR voted yes.
IMF warns of risks after El Salvador adopts bitcoin. See more .
"Adoption of bitcoin as legal tender raises a number of macroeconomic, financial and legal issues that require very careful analysis," spokesman Gerry Rice told reporters Thursday.
They will also have a meeting immediately to discuss the Covid-19 support package., which will probably be a condition for binding.
Sen. Warren - Democratic congressman of the United States immediately answered an interview and said that: 'You Bet' More Crypto Regulation Is Needed . See more. What's interesting is that she always speaks up for the environment while still using her private jet. 😆😆😆
To end I would like to say that:
#Bitcoin should not be viewed as a competitor to the USD, should see #Bitcoin as an asset that exists in parallel with the USD. Like it or not, if #Bitcoin grows, then crypto succeeds.
My internet is having problems, so connecting to international servers is often bad. Therefore, this article does not use many illustrations. Sory 😭😭😭
✨✨✨✨✨


RESTEEM
this post I will respond with upvote on
your blog
. Upvote may not appear right away and hopefully your blog isn't empty :)
Connect with me on other foundation
facebook || youtube || twitter || blogger || wordpress || d.tube || minds || reddit || linkedin || tumblr || instagram
🔥🔥🔥

Follow ME to get more interesting things in the future. If you are on HIVE.BLOG please don't forget me

💰💰💰

If you want to earn more rewards with your Steemit account, you can refer to the ways from

this post


Recent posts