Contest; Take a steem selfie with friends.
10% post payout going to @steem-ghana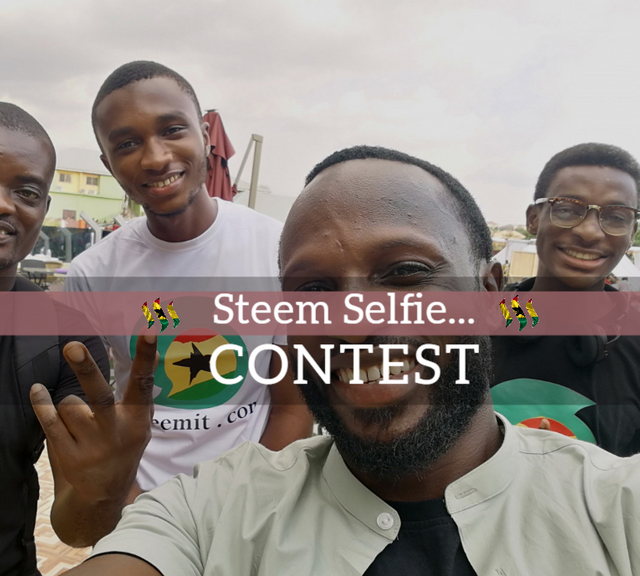 This opens up a new and amazing opportunity for those who in their daily activities never let each moment passes by without a photo. We are making an album of steem pretty moments which your addition is so much needed for this beauty. You simply cannot miss out on this contest. This contest will not only make you beautiful but possibly share steem with those wonderful people.
Every single activity of you on steem blockchain must possibly tell people and those around you what steem is all about. And so designing such a contest is so needful to help you promote steem even as you catch some fun around you. In these ways, we certainly the people around us the best social community that accepts all content that anyone is ready to share. I hereby invite you to share with us that fun moment with friends and families.
About the contest
Steem selfie contest is basically about sharing a happy moment with friends and people around you. All you need to do is simply take a selfie with your families and friends. Tell us something small about the people you took the selfie with. They could be your playmates, families, partners or associates, working groups, students, or any group of people you may find. Seeing you in your beautiful steem shirt while you create that wonderful moment with the people you find is what this contest seeks to achieve. In effect, steemit wants you to be an instrument to expose the steem blockchain even as you enjoy taking selfies with people.
Be creative about doing this with your entry and ensure beautiful memories are shared with the identified people you want t spend time with. I look forward to the amazing moment that this contest brings us all in our quest to share steem. Let us allow ourselves to have the best of moments we deserve. You could possibly be found in a public environment full of many people where you could take a selfie with. Doing this ensures that, you establish a good relationship with the people you share this beauty with.
The contest runs from 26th April to 2nd May 12:00 GMT.
Prizes
1st place-10 steem
2nd place -7 steem
3rd place- 5 steem
Other participants will as well be rewarded an appreciable steem for their involvement.
Terms and Conditions
This is an open contest in any language to receive entries from all steemians on the steem blockchain.
All entries MUST be made through the Steem Ghana community with a minimum of 150 words.
Participant MUST be in your steem T-Shirt in the selfie(s) that will be taken.
Selfie MUST be taken with at least two people.
Only one entry is permitted as your personal and original work with NO plagiarism.
TITLE your entry (Steem Selfie by @yourusername).
Make sure to Resteem, Upvote, and Comment the link of your entry to this post
Use the tags #steemselfie(first tag), #promo-steem(second tag), your country tag e.t.c
I wish all participants the best of luck with their engagement in this contest. Remember that, even as you create beautiful moments with friends through selfies, your steem shirt helps in the promotion of steem to the people you spend time with. Be part of the great mission to promote steem through our daily activities sponsored by @stephenkendal.
With the support and directions from @stephenkendal @pennsif @dorbatim @justyy @steemcurator01 @steemcurator02 @arie.steem, l wish all participants a successful #steemselfie contest.