"The world of animals" Great Video Competition number 1 is NOW OPENED
video made by
@xpilar
There are many prizes, 2000 STEEM can be won in the competition
The "world of animals" competition will last for 8 weeks and for
each week of competition there will be 3 prizes.
Steem Society decides who wins each week
1st place 100 Steem
2nd place 50 Steem
3rd place 25 Steem
After 8 weeks of competition,
anyone who submitted a video will join the main finals.
Steem Society decides who wins in the finals.
The prizes in the final are:
1st place 300 Steem
2nd place 200 Steem
3rd place 100 Steem
---
Must be posted from "WOLRD OF XPILAR" Community Page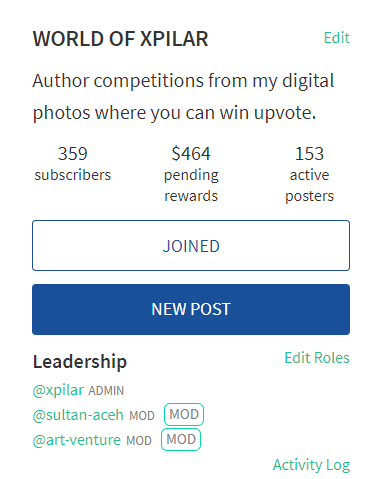 After pressing "NEW POST" you can post your video to World of Xpilar
When the post is complete, leave a link here on the competition page in the comments box so we can see that you are in the competition
But for the contest we need you to post: YOUR OWN VIDEO
All the videos will be checked before for plagiarism,
do not use other people's video
---
---
---
INFO:
Minimum duration 1 minute on video create your name @ ...... and WORLD OF XPILAR COMMUNITY in the opening video
We give you the opportunity to produce and post up to
5 videos max for each weekly contest per participant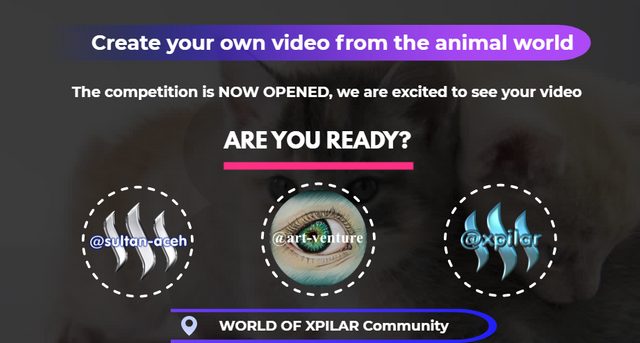 Collaborative partners
@sultan-aceh @stef1 @xpilar @reflektor @hingsten @bippe
We wish you good luck!
We reserve the right to change the rules in competition
---
---
---