APOLOGIES // DISCULPAS.
| DISCULPAS | APOLOGIES. |
| --- | --- |
| ESPAÑOL | ENGLISH |
| Me gustaria pedir disculpas por la manera de introducirme en la comunidad, sin una presentación. Así que este post es un post de disculpas y para presentarme oficialmente, y agradecer la acogida sobre todo. | I would like to apologize for the way I got into the community, without an introduction. So this post is a post of apologies and to officially introduce myself, and to thank the host above all. |
Bueno este es el post con el cual debería haber empezado, mi nombre es José Manuel, soy de españa, de una ciudad minera al sur-este de España, en la Región de Murcia.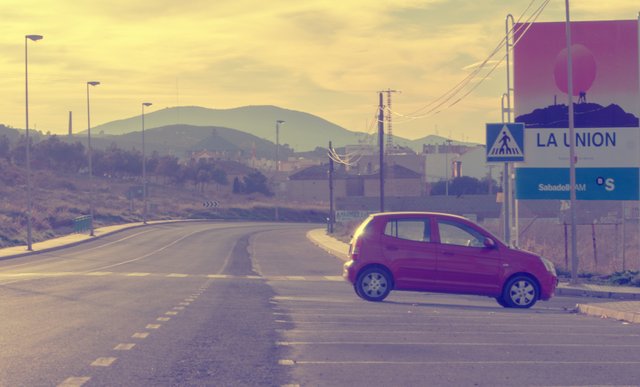 La Unión
Es una ciudad con mucha historia, desde la época de los romanos hasta mediados del siglo pasado a sido una ciudad minera, explotando la sierra del campo de Cartagena.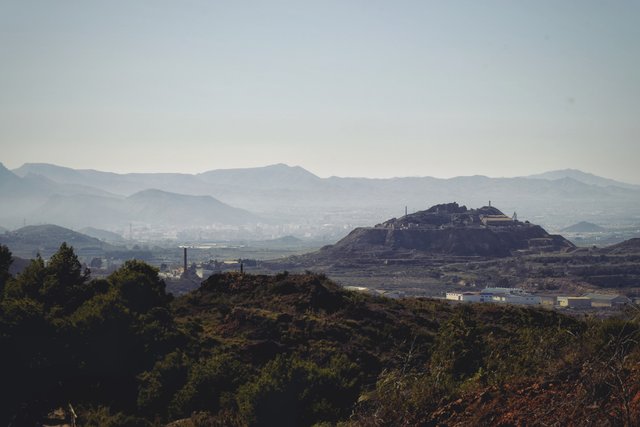 Cabezo Rajado, La Unión.
Bueno pués aquí es donde nací por el 1984, fuí creciendo y disfrutando de la naturaleza que me brindaba tener la montaña tan cerca, jugando en las cuevas y como no aprovechando la suerte de tener la playa cerca.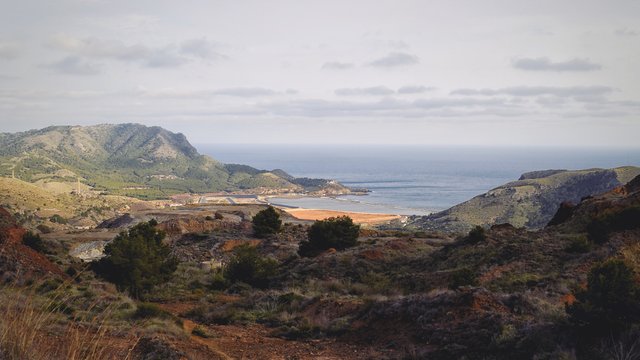 Portman desde la sierra.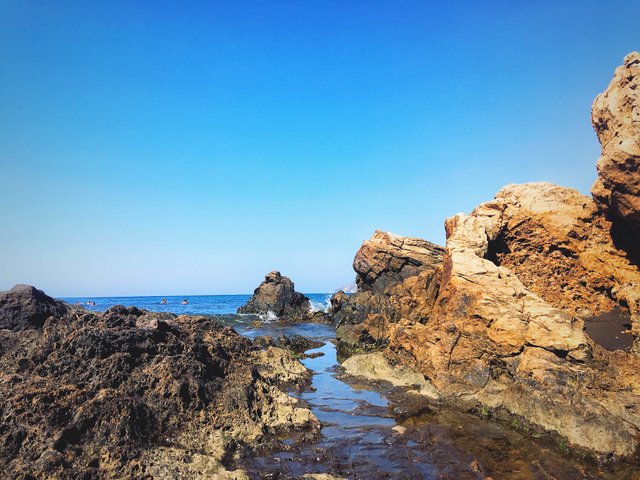 Playa del lastre Portman.
Mi afición por la fotografía fue apareciendo en infancia, con apenas 10 años tenia mi Polaroid para capturar esos momentos mágicos de forma instantanea, una zenit que recorrio gran parte de la peninsula iberica tomado imagenes congeladas en el tiempo, muchas de ellas perdidas por mudanzas, carretes perdidos y otros regalados para jugar con las dobles exposiciones.
Fue pasando el tiempo y yo fuí creciendo, la situación fue cambiando y tuve que dejar de lado mi afición para así poder crecer como persona.
No paso mucho tiempo hasta que vi que me faltaba algo importante, capturar momentos, capturar detalles, capturar...
Fue cuando decidí desempolvar las camaras, poner en marcha las luces y volver hacer lo que quiero hacer.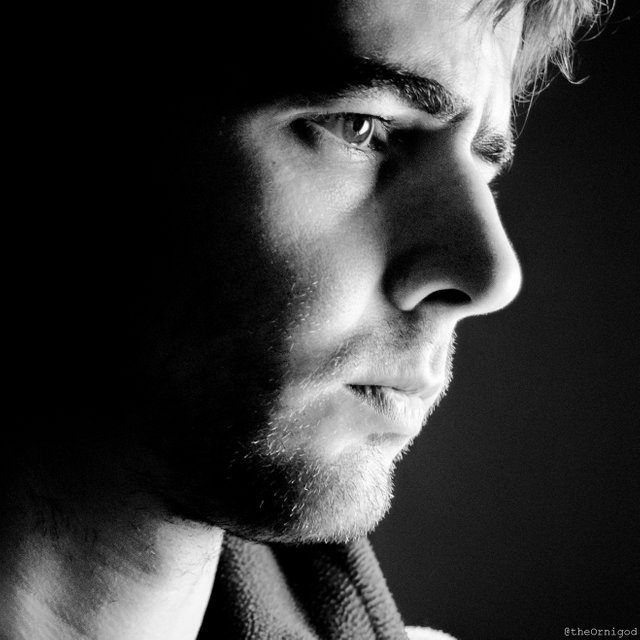 Autoretrato en clave baja..
English version.
Well this is the post with which I should have started, my name is José Manuel, I am from Spain, from a mining city in the south-east of Spain, in the Region of Murcia.
It is a city with a lot of history, from Roman times until the middle of the last century it has been a mining city, exploiting the mountains of the Cartagena field.
photo of the mountains and views of cartagena here
Well, this is where I was born in 1984, I grew up and enjoyed the nature that having the mountain so close to me offered me, playing in the caves and of course taking advantage of the luck of having the beach nearby.
My love of photography began to appear in childhood, when I was barely 10 years old I had my Polaroid to capture those magical moments instantly, a zenith that traveled a large part of the Iberian peninsula taken images frozen in time, many of them lost due to changes, lost reels and others given away to play with double exposures.
Time passed and I grew, the situation changed and I had to put aside my hobby in order to grow as a person.
It didn't take long until I saw that something important was missing, capture moments, capture details, capture ...
That's when I decided to dust off the cameras, turn on the lights, and go back to doing what I want to do.
Gracias por vuestra acogida. Un gran saludo desde España
Thank you for your welcome. A big greeting from Spain