My 2020 Review: Art Gallery in 365 days. Exclusive on Steem
Hello my dear Steemians and Art Fans,
*
Today on the last day of 2020 I wanted to invite you into my Gallery of Artworks that I have created exclusively on Steem blockchain.
The same time as every year I wanted to mention the people who I met this year and who we have had more contact this year. The people who supported us @stef1, @myskye and our project @art-venture.
Our success depends much on you, our friends and supporter, only because you are there, we are also here and working hard to keep this Steem platform active.
---
Art Gallery in 365 days:
---
Watercolor portrait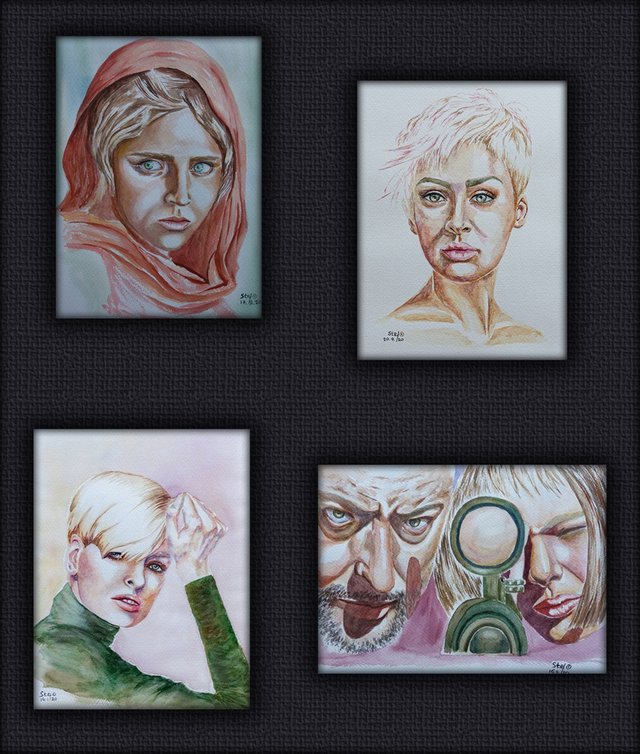 Seascape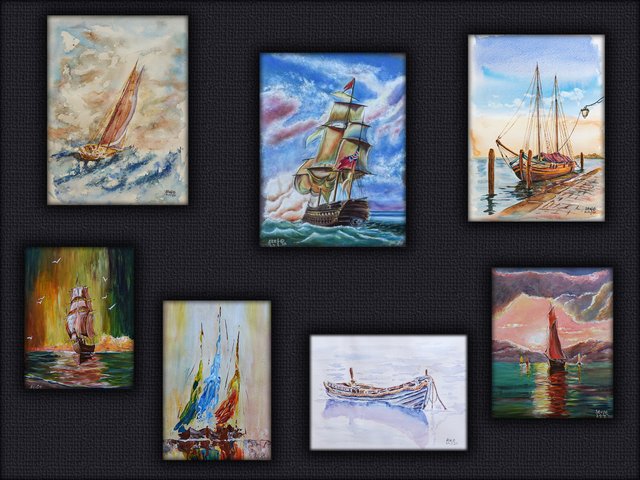 Star Wars Saga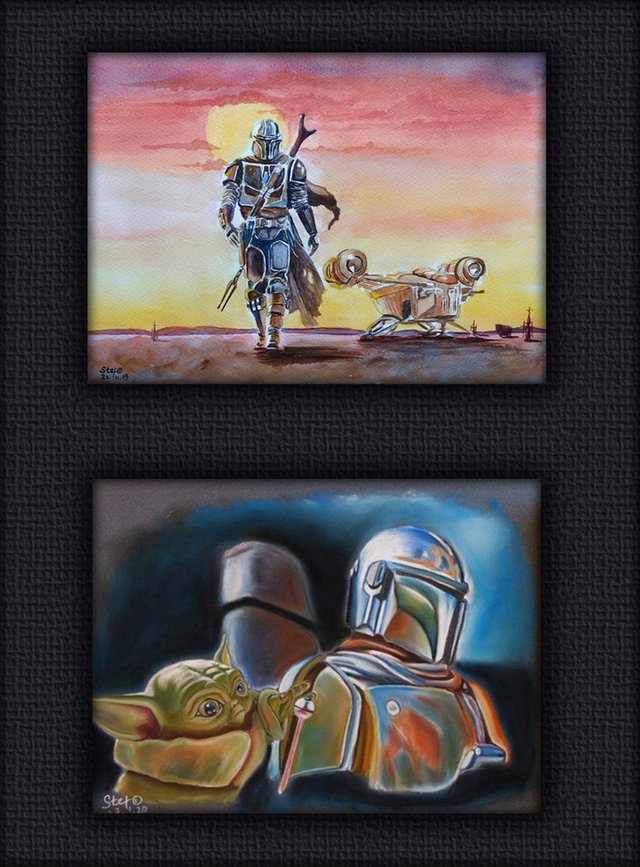 World of Children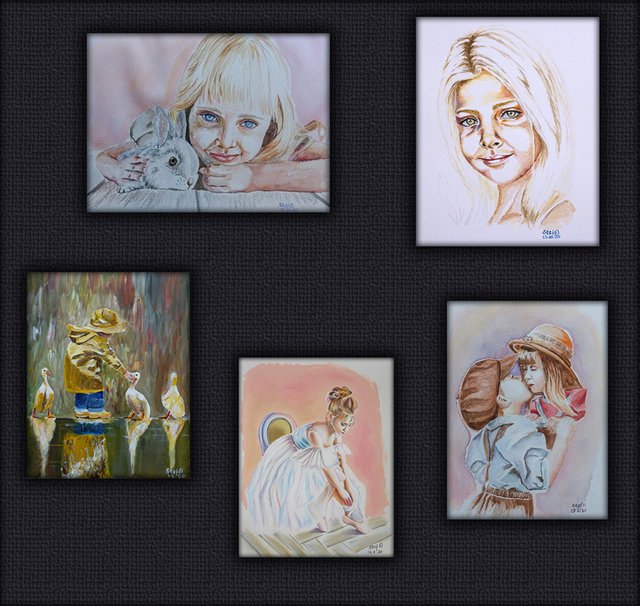 Pastel portait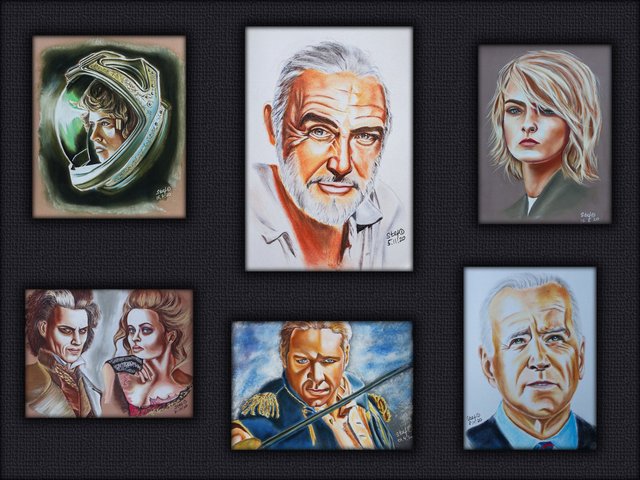 Steem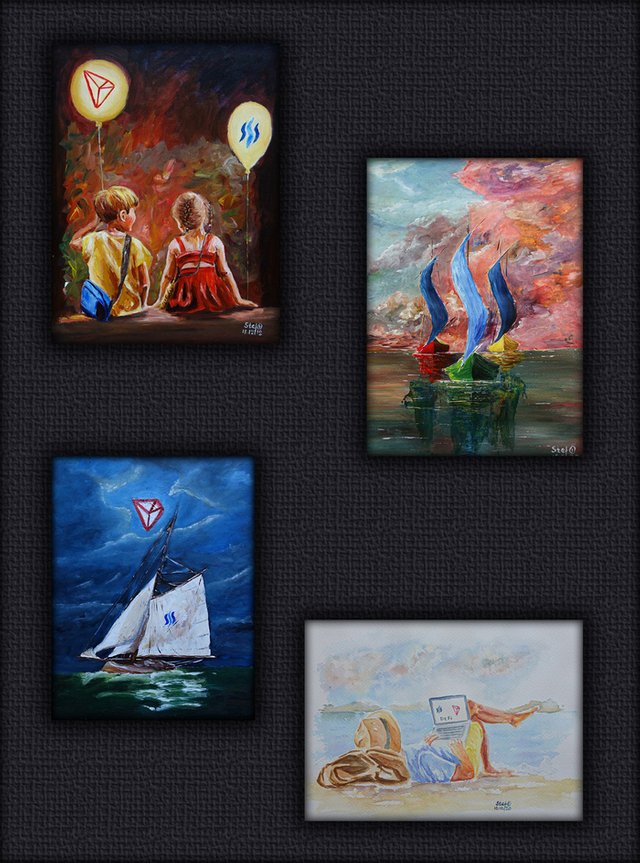 Architecture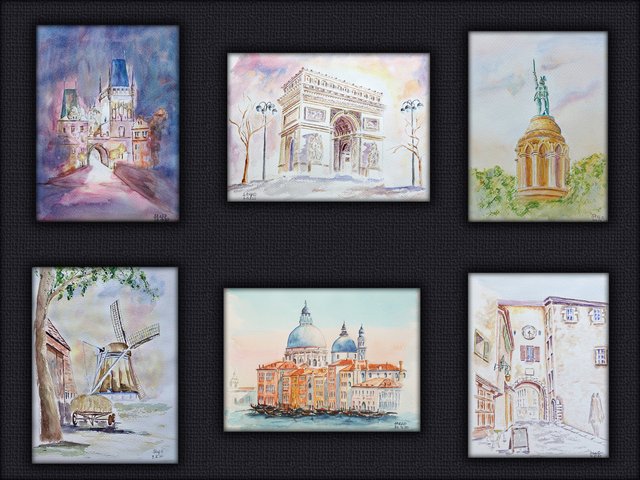 First of all, I would like to thank @xpilar for being along our side on Steemit for the last 2 years with his Norwegian Tam: @reflector, @hingsten, @bippe, @bigpower. From simple first comment that I left under @xpilar post it grown up in a strong friendship and our combined goal:
MAKE STEEM GREAT AGAIN
This year @xpilar created "world of xpilar community" and @worldofxpilar trial that is supporting now more than 500 Members as well as outside of community.
I would like to thank the moderators of our community: @axeman, @mister-omortson, @sultan-aceh, @adeljose, @franyeligonzalez, @leveuf for our combined work during this year
*
Three Power Women: @ciska, @cryptokannon and @chriddi
This year I have learnt three wonderful power women who completely changed my life. They showed themselves as active, engaged women who openly stayed on the side of new Steemit Inc. and @steemitblog. They had no problem openly to express their opinion and actively supported the rest of Steemians who decided to stay on Steemit. I am glad that I have met you all, ladies, this year, that made my life on Steem easy and enjoyable.
*
The Steemit Team: Eli Powell, @steemitblog and @steemcurator01
This year was year of disintegration of Steem and split into three blockchains, we decided to stay on Steem exclusively. Thank to Eli and the Steemit Team we were lucky to be @steemcurator08 and support Visual Art for 3 months. That was a lot of excitement and great experience. There is a great opportunity now for many clever and engaged people to build up their Steem Power while getting involved in such activities. Even small, newcomers have a chance to develop themselves quickly not like when we started. That is a chance that people should grab.
*
@veronicalee and @steem-agora
My another friend who I wanted to mention separately is @veronicalee, who is a wonderful Watercolor Artist who does such amazing painting of Korean Architecture and landscape. This year, due to Coronavirus she stayed majority of the year at home, without much contact. Therefore, it was a pleasure for me to be her pen pal.
Separate thank to @steem-agora who supported our @art-venture project with delegation of 10 000 SP and about 1900 Steem sponsored for the contests that we run.
*
Now back to my friends:
*
My new Steemians friends who I met this year like their blogs
@stephenkendall, @shortsegments, @denmarkguy, @intrepidthinker, @mauromar @fijimermaid
German Community:
@steemchiller, @chriddi, @andyjaypowell, @jeenger @atego, @michelangelo3, @kryptodenno, @elkezaksek
Russian community:
@always1success, @axeman, @mister-omortson, @singa, @cranium, @apnigrich
My old friends from very far North of Norway, Narvik:
@harkar, @karja and @heidimarie

There are many other users who I was in contact this year and I think I would not have enough place for it. Therefore, I would like to apologize if I forgot to mention anyone.
Me and @myskye, hope you enjoyed My Gallery 2020 and hope next year will be more successful for Steemians and will send Steem "to the Moon"
*
We wish you to stay healthy and that all of us will have better 2021!

*
---
CURATION TRIAL @worldofxpilar
---