LET US JOIN DONATION for Valentina @tinochka2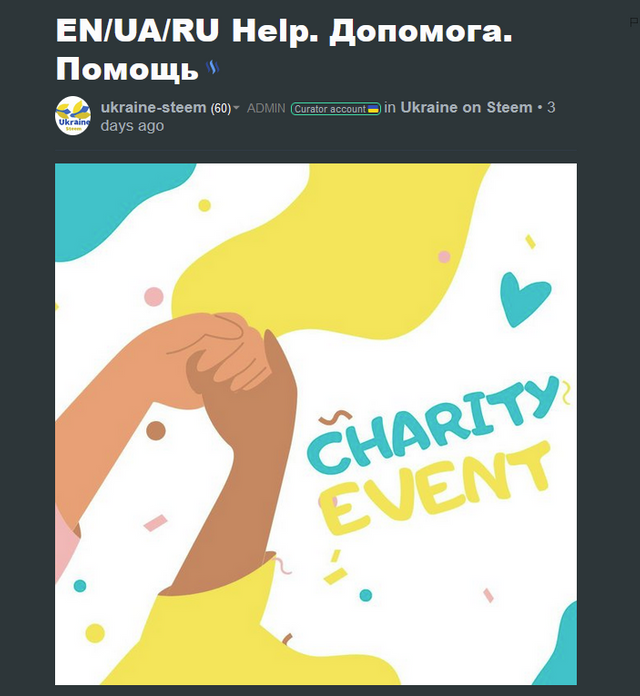 https://steemit.com/hive-145157/@ukraine-steem/en-ua-ru-help-dopomoga-pomosh
*
Hello my dear Steemians,
 
Many of you know us @stef1 with @myskye and know that we have organized many different Donations in the past and if we hear something where we can help we just call the people to join it.
This time while scrolling through #steem tag I stopped on this post and that moved me very much that is why I am doing this post to give more visibility because this is a new account that is created by Ukraine Community on Steem:
---
Help. Допомога. Помощь
The whole post is about the user Valentina @tinochka2, one of the Ukrainian user and well known to Admins @olesia and @antorv who I assume organized that Call.
I simply copy and paste the content of the post because it is very well written by her friends and I do not want to re-cite it.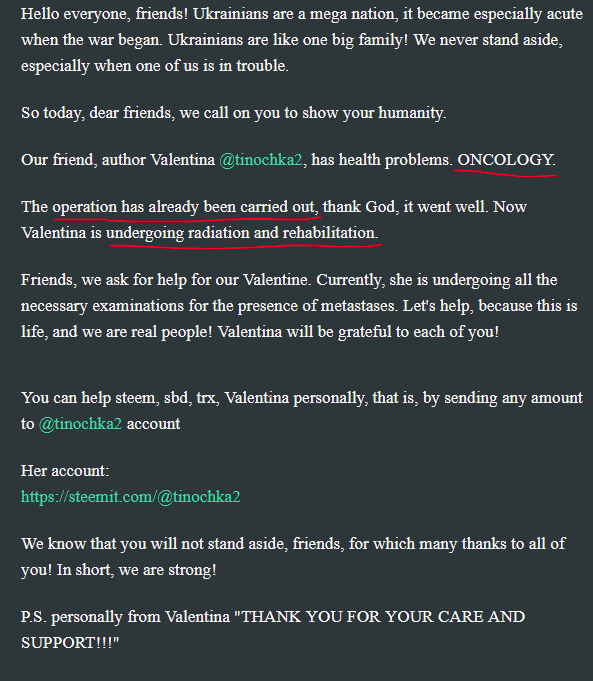 ---
Why we should help?
I believe everyone had such situation in their own family, among relatives or friends. Cancer is the most devastating diagnose that at the present not curable and it can affect anyone of us. My father had it when I just turned 18 y.o. and I know how it was for me but I even can not imagine how Valentina is feeling.
Ukrainian nation suffered a lot during this year and for someone who on the top of everything having such diagnosis and undergoing treatment is even more harder.
What you can do?
Upvote and Re-steem the post to give more visibility
This post was set up 100% payout to Valentina @tinochka2, that means you are not Upvoting @stef1 but you are donating with us to her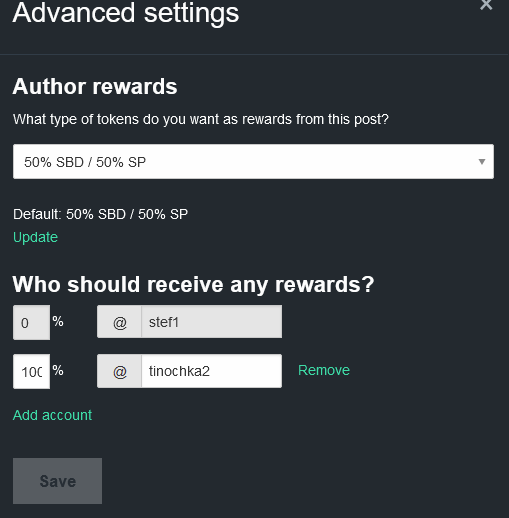 LET US JOIN DONATION
Since @stef1 delegated 50% of Steem Power to @Upvu some users stopped following our account, I wonder if then they for the sake of the Donating would visit it and join this Initiative. The same for @steemcurator01 on behalf of the Steemit Team, would you decide to join together with:
-@stef1, @Upvu, of course @xpilar with our Trail and also with all my loyal Followers and help to collect a good Sum to fight Cancer?
*
---
CURATION TRAIL @worldofxpilar
---