DECEPTION CASE: Stolen Artworks: @solaiman12 , @curatorlover and @deepak02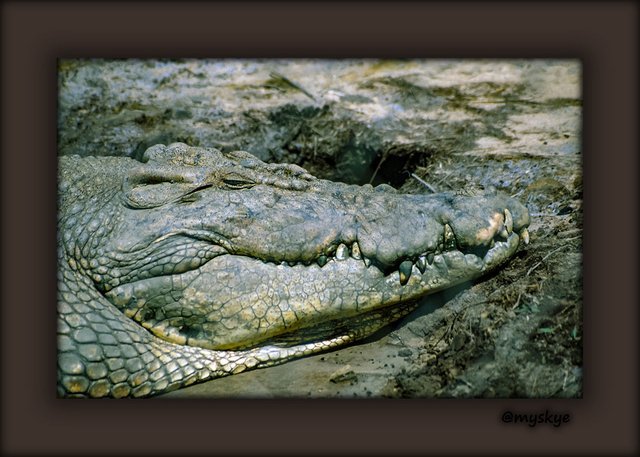 *
Hello my dear Steemians and Art Fans,

Today we wanted to tell you a story of people who lie in order to get more Upvote from Curation accounts in Steem.
It is very frustrating to see that we human are easily following the wrong path if we can see easy way to trick the people and benefit from it until the person is caught up.
---
Art on Steem
---
The people who are on Steem for a while they know that recently @steemitblog with its curation accounts @steemcurator01 and @steemcurator02 are supporting Art with good upvotes.
What then the people who can't create Art will do they will steal from somewhere. Recently we were watching couple of those accounts and now we have evidence and wanted to show them up for users and for curation accounts so that they do not support Thieves

Country Curator for Bangladesh @steemcurator07: please be aware of following users:
 
These three accounts are from Bangladesh: @solaiman12 , @curatorlover and @deepak02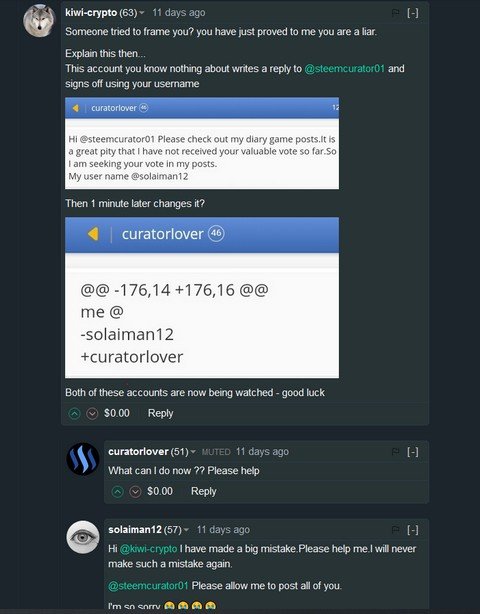 Because both of them posted the same Artwork. Unfortunately @solaiman12 deceived us too and one of his post we upvoted with @art-venture too.
Since then we started looking in the depths and found that @solaiman12 as well as @deepak02 are stealing the work of one of the very well know Video tutorial called Art-Arena. So we just go one by one:
---
@solaiman12 , he writes:
---
"I am a student of the sixth part of the electrical department here. My hobby I like taking pictures very much. When I get a good moment in nature, I keep it on camera. I love nature very much."
Few weeks ago he had different thumbnail for his blog but then suddenly he turned into an Artists and started to post amazing Artworks.

First of all the drawing of eye is something very special that many artists use like we do for their logo. So we started to search and within a minute we have this user in youtube, facebook and instagram: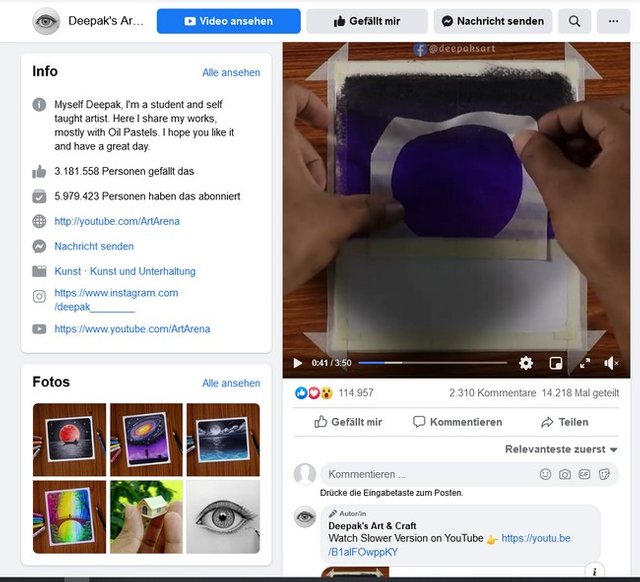 Now the story begins, he thought that he is able to steal someone's works and Identity and get paid for that: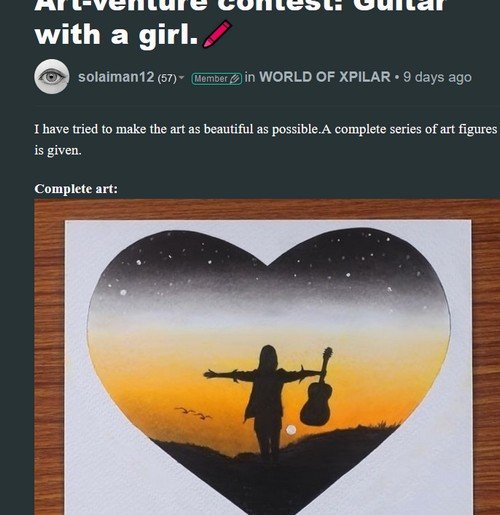 ---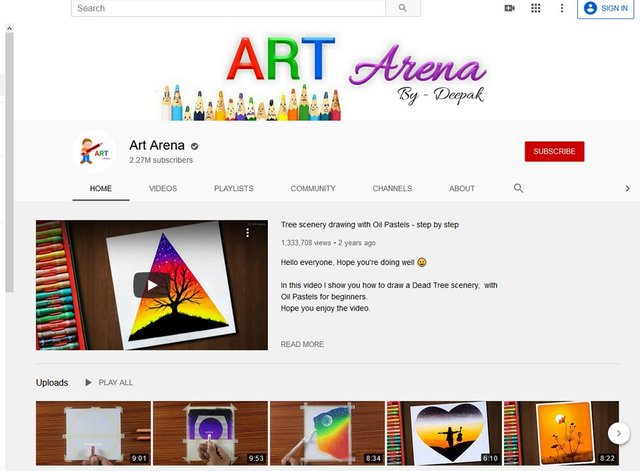 Klick on the link and you will find many videos that this user stolen and present as his own:
*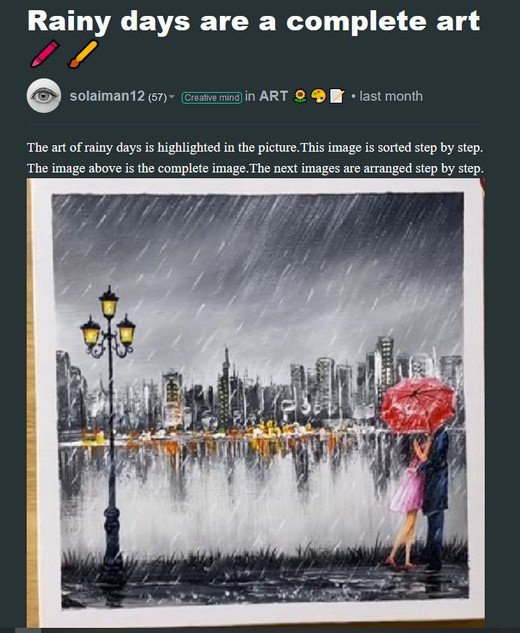 ***Stolen from Facebook: ***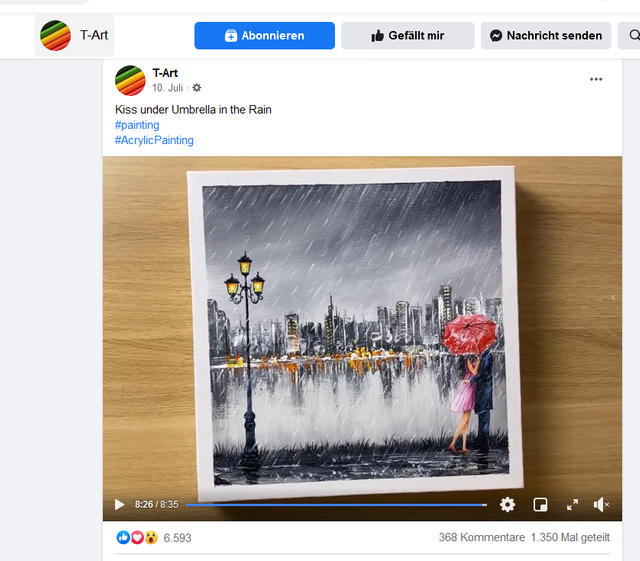 Now to this account @deepak02 created in September 20, also from Bangladesh, he writes about himself:
My hobbies:
The biggest hobby of my life is to be an engineer.So my father admitted me in Diploma Engineering.I got a chance in the first section in Diploma Engineering this year.
Nothing about doing Art and then he suddenly became an Artist with videos, his photos with Artworks difficult to find because these users are cutting them out from videos, that is why Reverse Image search machine often can't find it, but knowing the style of different Artist and investing time in such detective work it is possible to reveal such Abuses of Steem: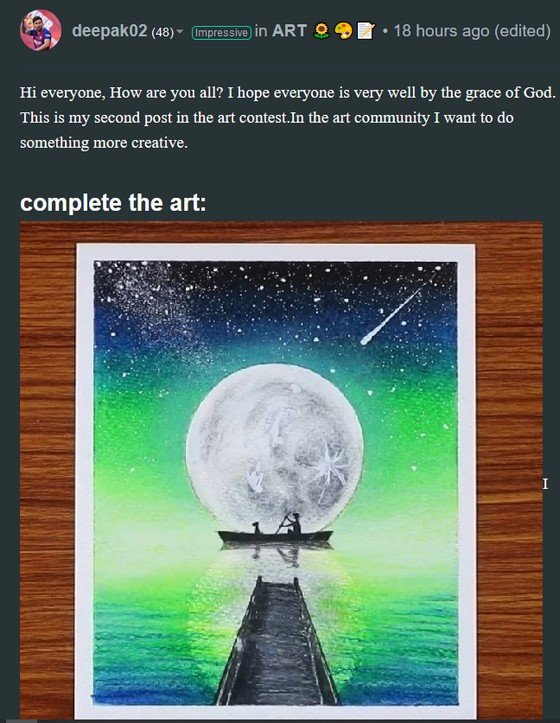 You can see again stolen from Art Arena: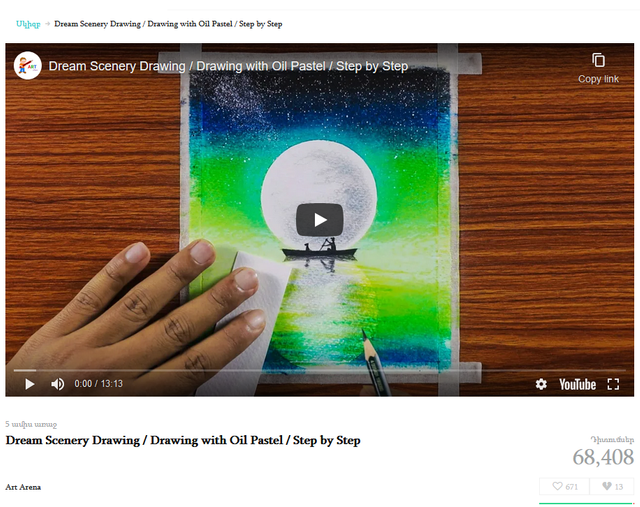 and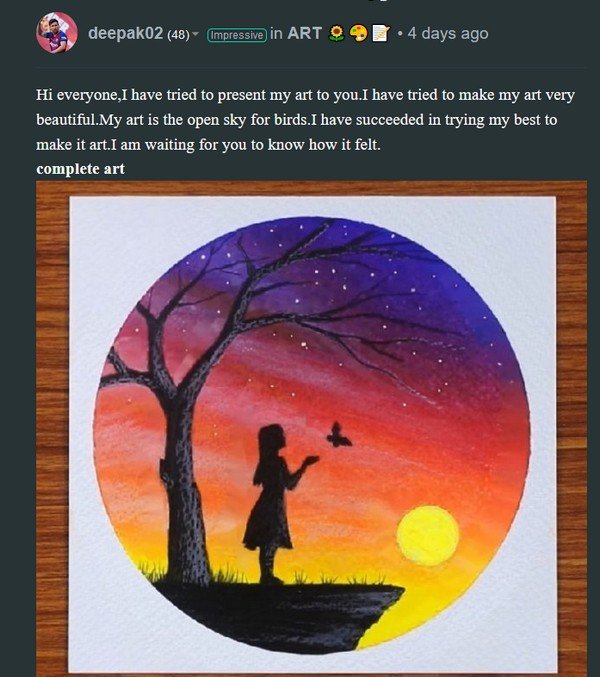 Stolen from Art Arena: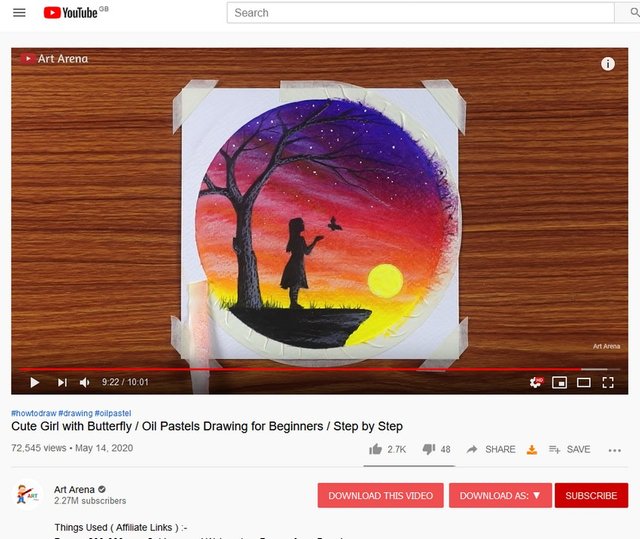 We hope you have had enough evidences and from our side we are going to blacklist this users in our community and we would like to call for all Art curation accounts:
---
*
---
As always, faithfully yours we are Guardians of Art,
@stef1 and @myskye

*
---
CURATION TRIAL @worldofxpilar
---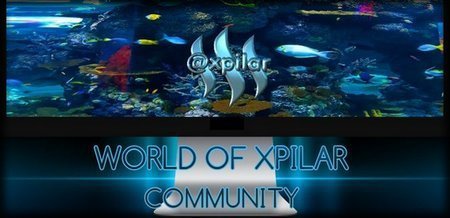 *
---
---

Litecoin : LUpfhNEjsfCXfjX21zo3hW3jYsdNAPgf2c

Ethereum : 0x1f3D5b5F315C97b7cb3b3d852a4a6CA9473A4DdD

Dogecoin : DRpuNZmjZbrkSzRKFeyKVza2DSvUks1Hpi

Dash : XejGN8iip9XtZotX3xThF1pnwCjU4xZhVD

TRON : TSUjtkDrSVpnighYXe48W6mZPUexdYxaR9
---
---