The World of XPILAR - LANDSCAPE/SEASCAPE PHOTOGRAPHY AND ART CONTEST WEEK #158 - Up in the Mountains
This picture was taken on one of our Mountain trips in Oman. The landscape is rugged and raw. I love the greens but over a period of time I have also fallen in love with this beauty of nature. It was a cloudy day and the sun kept peeking out when the clouds would give a way. On this day, it looked like it would rain, but it did not. That happens most of the time in Oman. It gets cloudy and dark but barely rains and it brings me lot of disappointment as I love rains. Reaching the top gives a sense of freedom and power and that's what I enjoy the most on these mini excursions in the Mountains.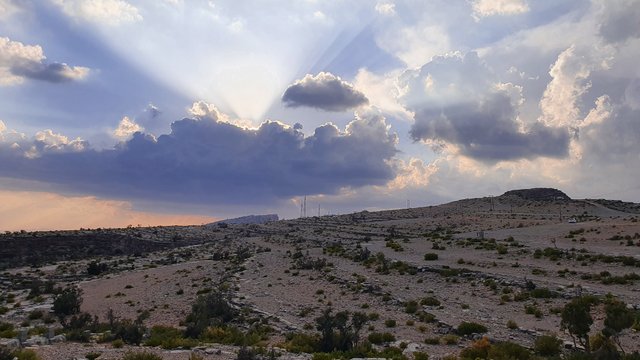 Location : Oman
Clicked on Samsung S20+
Thank you for visiting my blog. 👼🏻👼🏻💖💖🌹🌺🌸
"Unlimited Abundance, Blissful Happiness and Unconditional Love"