Expedientes II. Códigos de Longevidad. #Knitrias-Project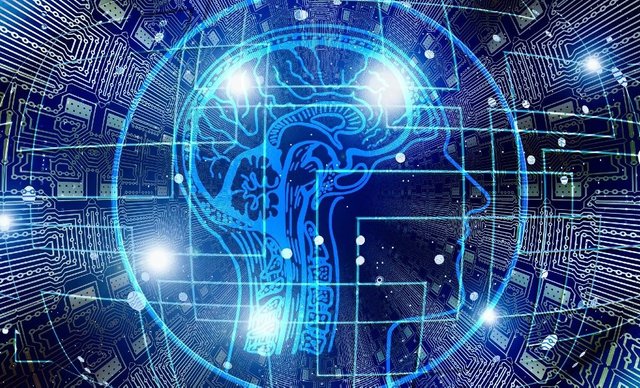 EXPEDIENTES
Hidden in an old room set up in a camp exiled by the wars, I set out to rethink my thoughts and memories, I searched among my few belongings, the folders I had taken from the archives of the Statute, some sheets had photographic samples of a brain area called the anterior cincture, which was the elementary brain part in the performance of man to accept the uncertainties and adapt to adverse and changing situations.
Escondido en una vieja habitación dispuesta en un campamento desterrado por las guerras, me dispuse a replantear mis pensamientos y recuerdos, busqué entre mis pocas pertenencias, las carpetas que había tomado de los archivos del Estatuto, algunas hojas poseían muestras fotográficas de una zona cerebral llamada cíngulo anterior, la cual era la parte cerebral elemental en el desempeño del hombre para aceptar las incertidumbres y adaptarse a situaciones adversas y cambiantes.

The document related to these photographs shows the interest in making my brain change its behavior pattern. The Knitrias project was willing to modify the brain action in front of an unstable situation making my perception weaker and more fearful, and in this way, altering the balanced focus generated by my brain in a natural way. The main idea was to create vulnerability in my states of action and reaction.
El documento relacionado a estas fotografías muestra el interés por hacer que mi cerebro cambiara su patrón de conducta, el proyecto Knitrias estaba dispuesto a modificar la acción cerebral ante una situación inestable haciendo que mi percepción fuese más débil y temerosa, y de esta manera, alterar el enfoque equilibrado generado por mi cerebro de manera natural. La idea principal era crear vulnerabilidad en mis estados de acción y reacción.

The headache deafens me from time to time, it is as if a current is activated through the chip implanted in my brain by the Statute, or it is a signal emitted in order to get my current location. I am not sure of anything, there are few folders in my hands and I have not yet been able to read them all, the information is registered as a kind of code that can represent collateral meanings, I slightly remember hearing about some longevity codes that are being handled and manipulated by the Statute.
El dolor de cabeza me ensordece de vez en cuando, es como si una corriente es activada a través del chip implantado en mi cerebro por el Estatuto, o es una señal emitida para poder conseguir mi ubicación actual. De nada estoy seguro, son pocas las carpetas en mis manos y aún no he podido leerlas todas, la información está registrada como una especie de códigos que pueden representar significados colaterales, recuerdo levemente escuchar conversar sobre algunos códigos de longevidad que están siendo manejados y manipulados por el Estatuto.

I am tired of the strange feeling in my brain, I must find a way to remove the implanted chip to free my mind and relieve this pain, my new goal is to get a laboratory to be able to intervene, I need the help of someone reliable who does not represent the same ideals of those who have done this to me. I cannot allow my mind to be violated by the whim of an ambitious project of some humans to be able to decipher the behavior of others.
Estoy cansado de la extraña sensación en mi cerebro, debo buscar la manera de extraer el chip implantado para liberar mi mente y aliviar este dolor, mi nuevo objetivo es conseguir un laboratorio para poder intervenirme, necesito la ayuda de alguien confiable que no represente los mismos ideales de quienes me han hecho esto. No puedo permitir que mi mente sea vulnerada por el capricho de un proyecto ambicioso de algunos humanos para conseguir descifrar el comportamiento de otros.

I need to find those who represent the revolutionary movements to try to decipher these recovered documents, they must also be interested in this project, because, if this experiment is conceived, the emerging forces that wish to experience changes will be nullified by the control systems of the codes.
Necesito encontrar a quienes representan los movimientos revolucionarios para intentar descifrar estos documentos recuperados, ellos deben también estar interesados en este proyecto, pues, de concebirse este experimento, las fuerzas emergentes que deseen experimentar cambios serán anulados por los sistemas de control de los códigos.

Esta publicación está basada en una historia creada por el amigo
@leveuf
.
This publication is based on a story created by my friend @leveuf.

Soy miembro de la comunidad Knitrias-Project
I hope you enjoyed it, if you have any recommendations, please can leave it through a comment
This has been all for the moment.