Happy New Year From Curator Cat! And Welcome to the First Caturday of 2021!
Greetings Felines and Hoomans of Steemlandia!
Just a quick check-in to wish everyone a very Happy New Year... and to observe (last minute!) the first Caturday of 2021!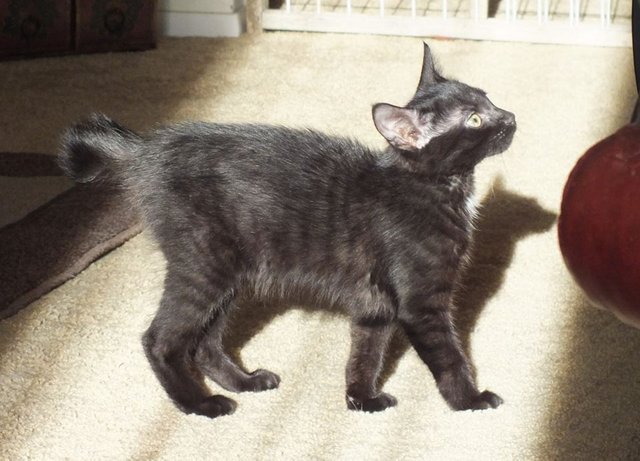 Me, as a tiny kitten! Notice the stripes... ALL cats are striped, even solid black ones!
We had a quiet evening at the Curator Cat household... and since it was very wet, windy and cold outside, we pretty much didn't see or hear any firework around our neighborhood, either. There were no "official" fireworks in our local town, either since there's a fairly tight stay-at-home mandate in place.
Of course, we cats do tend to prefer peace and quiet, and I have never been a big fan of all the banging and popping and explosions we have had in years gone by.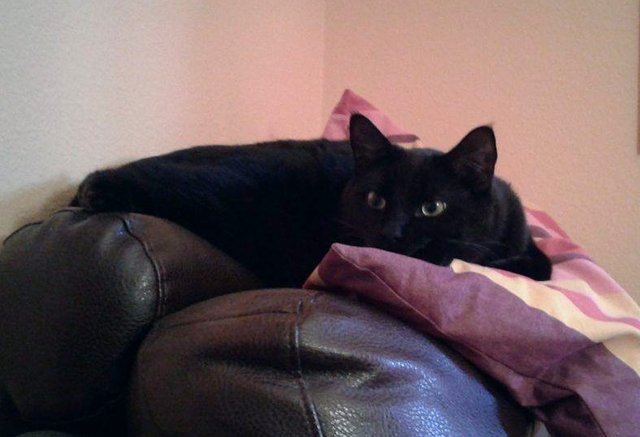 Napping in the Mom-Hoomans' office
It's always important for pet owners to remember that their furry friends are not nearly as enthusiastic about noise and flashes of light as Hoomans!
Anyway, things went by very quietly here, and now I am starting to look forward to a new year filled with good naps, sunshine and kitty treats!
In the meantime, I am also setting myself very small goals for the new year for this blog... I just want to see if I can reach 1,500SP by the end of the year. I'm starting the year at 915.00, so I have a long way to go.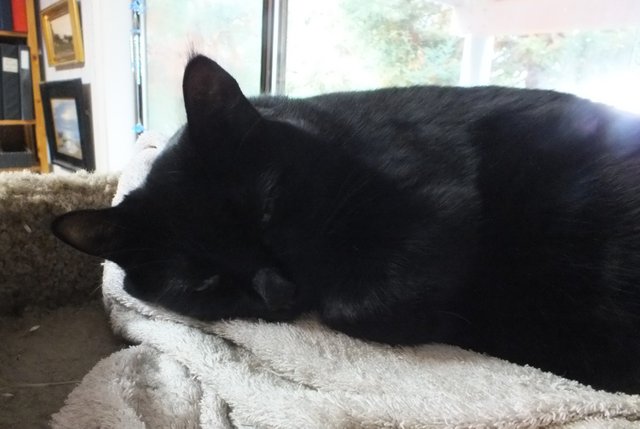 Naps are cool!
Just for the Record
Just because it would be nice to have something to refer back to, this was my starting point for 2021:
916.584 Steem Power
62.091 Reputation
330 top level posts
4,719 comments
I look forward to sharing many more cat pictures in 2021, and hopefully to engaging with many fellow cat lovers!
Thanks for looking, and have an awesome rest of your weekend!
=^..^=
x-032 20210102