You want Winter? #club100
@mister-omortson is running a photo contest on Winter themes. Sadly for me, I already posted my best Winter pics last week or so. No place on earth is more Winter than where I live--except for possibly Siberia <3 -- So I feel I must participate.
How about this one?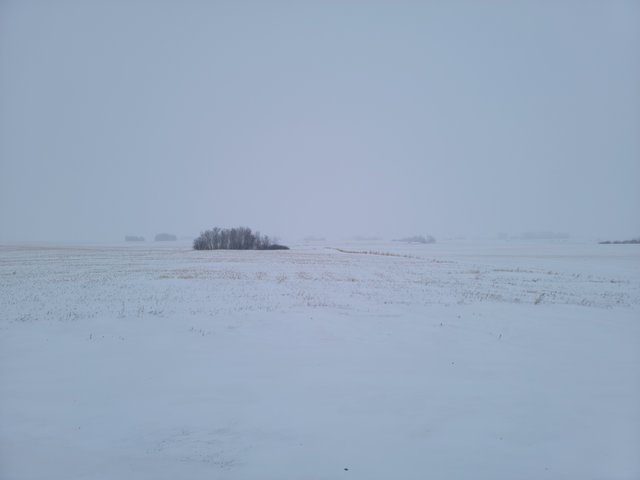 This is the farm that is almost across the road from me. I must drive past it to get to town. Usually, they grow canola in this field, so by late Summer it is a sea of bright yellow blooms dotted by fluffy green oases of aspen trees.
Now that it is Winter, all you can see is the light yellow stubble of the crop and the barren aspen trees. Oh yeah. Also snow and cold. Lots of snow and lots of cold.
This is a 100% #steemexclusive POWER UP! post for #club100