More busy than busy #club100
I am so busy. SOOOO BUUUUUSSSSSSY. I can't even describe the state of busyness that I am living in. The only reason I even have time to write this is because I am between tasks. I just finished writing a 30 page report on the state of Indigenous housing in Canada and now I am waiting for a plane to whisk me away to warmer climes.
Yep, I am going to California. I am looking for a girl that has never, never, never been born...haha you get a bonus point if you know that reference.
Anyway, yes, I am going to California (and Toronto) for the next couple of weeks. So don't expect to see me again until I return. I am sure that I will have lots of photos to show you, however.
But back to Indigenous housing. I know that some of my friends out there live in winter climates that are murder on buildings. Give me some tips on what type of building supplies/architecture are successful in arctic and sub-arctic regions.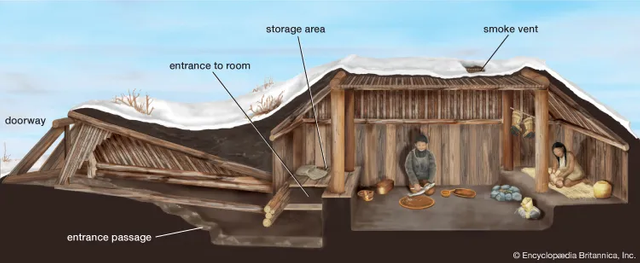 This is an example of arctic/subarctic housing that existed in Canada's northern territories before contact with Europeans. I think this style of housing has advantages, but it is not adequate for current needs. Due to the difficulty of constructing and maintaining housing in the far north, I often wonder if this style of housing cannot be modernised to fit contemporary needs and standards.
One of the biggest problems concerning housing in the far north is the growth of mildew and mould. It is a major health risk that defies a solution. It doesn't just make people sick, it also destroys buildings. It penetrates the building materials and no amount of cleaning will kill it.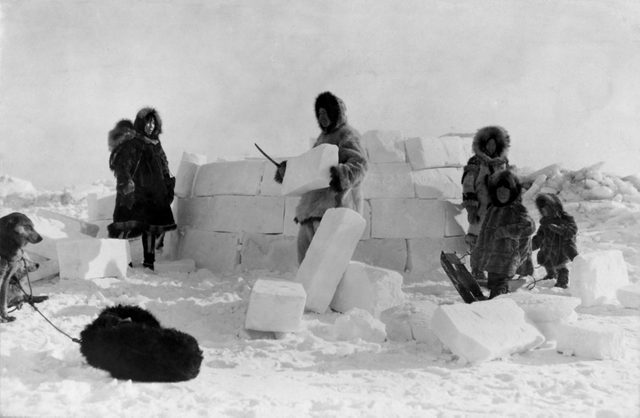 In the not too distant past--mid 20th century--Arctic people were still living in igloos during the Winter and tents during the Summer. It was the very definition of ephemeral building products. Unfortunately, life was hard in this type of housing, and few people want to return to the harsh conditions of life. Even if they did, the apocalypse that came after contact with Europeans was so devastating that there is no going back.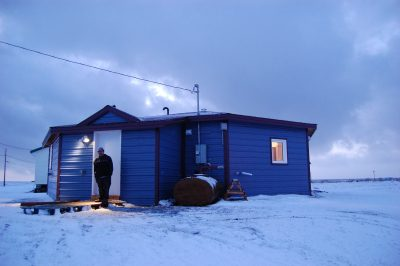 These days, arctic and subarctic housing tends to look like this. The buildings are poorly built, super expensive, and do not last very long.
It is such a difficult problem to solve. I guess I spend my days thinking about the Arctic, looking for a solution that will never, never, never be found.
See what I did there? I am so droll.
See you soon!
This is a #steemexclusive 100% POWER UP! post for #club100